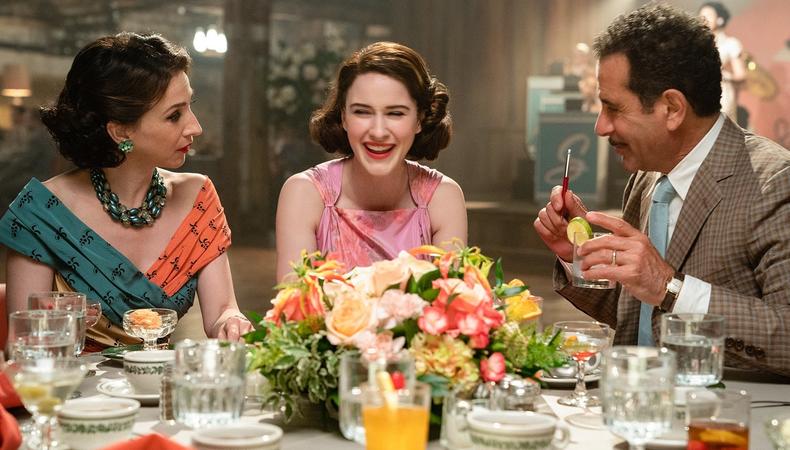 In the most marvelous news of the year, "The Marvelous Mrs. Maisel" is gearing up to launch its third season on Amazon Prime. Led by Emmy winners Rachel Brosnahan, Tony Shalhoub, and Alex Borstein, along with Emmy nominee Marin Hinkle and Michael Zegen, the series—an Emmy-winning best comedy itself—will drop its latest batch of episodes on Dec. 6.
Rachel Brosnahan: A New Chapter
But the good news doesn't stop there. This Saturday, Nov. 16, Mrs. Maisel herself, Brosnahan, as well as her TV dad played by Shalhoub—both of whom are also SAG Award winners—will head to the Museum of Modern Art in New York City for a screening of the Season 3 premiere episode, followed by a conversation with Backstage.
Tony Shalhoub Is on the Ride of His Life
From what's in store on this new season to the realities of making up one of the best acting ensembles anywhere on the small screen to working with series creators Amy Sherman-Palladino and Dan Palladino, the esteemed duo will take a deep dive into all things "Maisel"—and we're passing it all along to you. Be sure to check back for full video of the event here on Backstage and until then, stay marvelous.