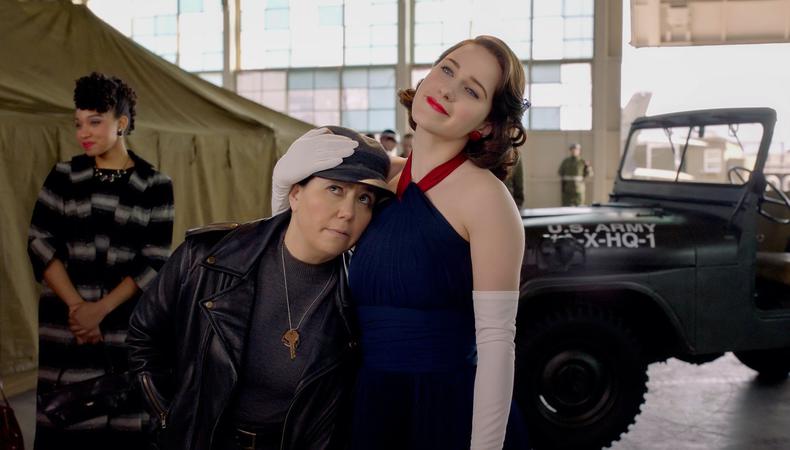 Amazon's hit Emmy-winning series "The Marvelous Mrs. Maisel" is now casting for Season 5. For those interested in acting on the show, read this in-depth guide that covers everything you need to know about the audition process and beyond. From the types of roles production is currently looking to fill to helpful tips from the show's casting directors, let this be your go-to resource.
"The Marvelous Mrs. Maisel" is a comedy-drama series about a 1950s Jewish housewife, Miriam "Midge" Maisel (Rachel Brosnahan), who is driven to try a career in standup after her husband, Joel (Michael Zegen), abruptly leaves her for his secretary. The show also follows Midge's relationship with her parents (Tony Shalhoub and Marin Hinkle) and Joel on New York City's Upper West Side, as well as her growing partnership with her manager, Susie Myerson (Alex Borstein). Season 4, which premieres on Amazon on Feb. 18, is expected to follow Midge as she continues to balance her family life with her comedy career.
Amy Sherman-Palladino, the mastermind behind "Gilmore Girls" and "Bunheads," created "The Marvelous Mrs. Maisel." She's also the showrunner and an executive producer. The pilot was filmed in New York City back in late 2016 and early 2017. The show premiered on Amazon Prime in March 2017, with the series earning a pickup shortly after.
While Amazon has not officially announced Season 5 of "The Marvelous Mrs. Maisel," we have confirmation that a new season is in the works. Per our sources, production is set to begin in late February. Notably, Amazon confirmed Season 4 of the series just one week after Season 3 premiered—so it wouldn't be surprising if that's also the streamer's strategy this time around.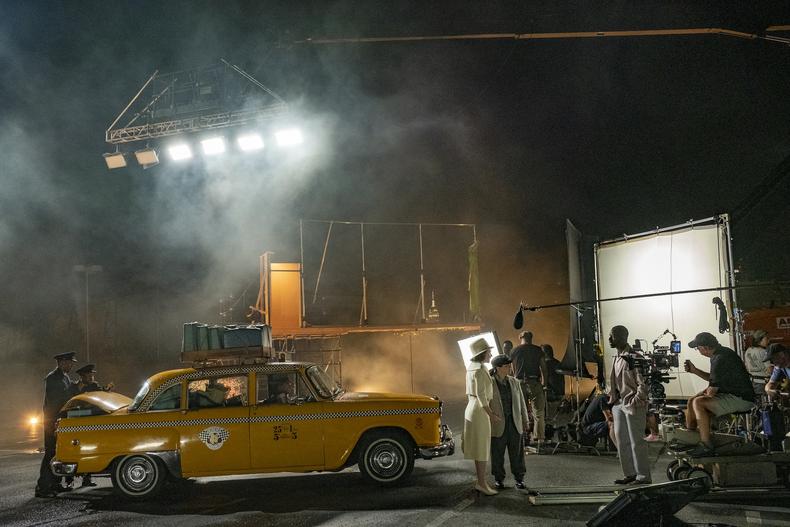 As of now, "The Marvelous Mrs. Maisel" is actively casting on Backstage for various background actors, aged 18 and older, for Season 5. According to the casting call, filming will take place in the New York City area between February and June of this year. COVID-19 testing and costume fittings in New York are required. Pay is $182 for eight hours of work, along with a $100 testing stipend. Actors looking for other gigs that are similar to the hit Amazon series can check out these related projects that are also hiring.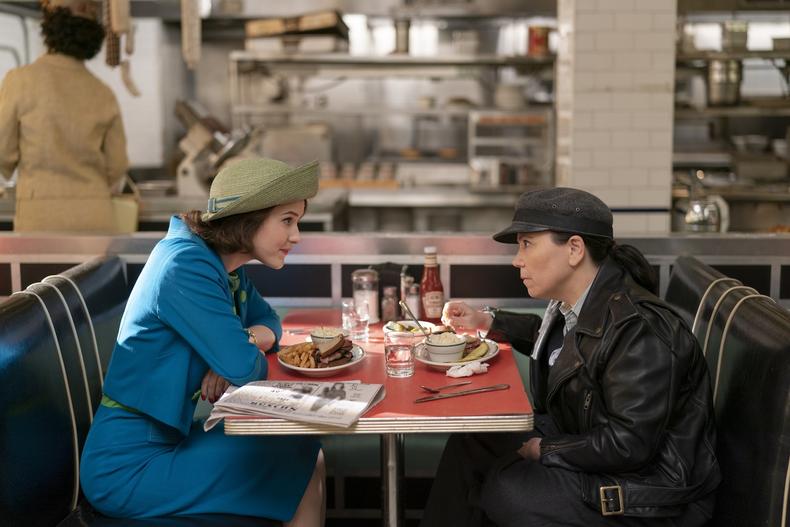 The show's cast includes:
Rachel Brosnahan

as Midge Maisel

Alex Borstein as Susie Myerson

Tony Shalhoub

as Abe Weissman

Marin Hinkle

as Rose Weissman

Michael Zegen

as Joel Maisel

Kevin Pollak as Moishe Maisel

Caroline Aaron as Shirley Maisel

Luke Kirby as Lenny Bruce

Bailey De Young as Imogene Cleary

Joel Johnstone as Archie Cleary

Matilda Szydagis as Zelda

Cynthia Darlow as Mrs. Moskowitz

Brian Tarantina as Jackie

Jane Lynch as Sophie Lennon

Zachary Levi

as Benjamin Ettenberg

LeRoy McClain as Shy Baldwin

Stephanie Hsu as Me

i
Emmy-nominated actor Jackie Hoffman ("Feud," "Birdman," "Garden State") and Allison Guinn ("Boardwalk Empire," "Inside Amy Schumer") will have recurring guest roles on Season 4, per Deadline. And according to TVLine, Milo Ventimiglia ("This Is Us"), who previously worked with Sherman-Palladino on "Gilmore Girls," will guest star on Season 4—and may even be a potential new love interest for Midge.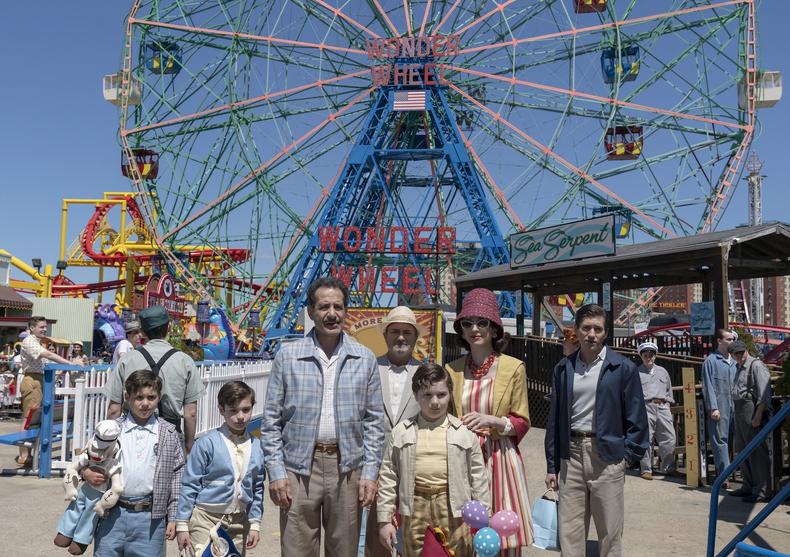 Season 1 of "The Marvelous Mrs. Maisel" was cast by Jeanie Bacharach, Meredith Tucker, and Cindy Tolan. Tolan then worked solo on Seasons 2, 3, and 4. Tolan's previous experience includes casting "If Beale Street Could Talk," Steven Spielberg's "West Side Story," "Straight Outta Compton," "Unbreakable Kimmy Schmidt," and "The Immortal Life of Henrietta Lacks."
Though Brosnahan has cemented herself as an iconic casting choice, things could have looked a lot different for the Amazon series. While Bacharach told Backstage that she "actually thought of Rachel when I read the script," Sherman-Palladino and writer-executive producer Dan Palladino didn't care about finding a big name—and that meant auditions. "Amy and Dan's writing is so particular that they weren't comfortable making an offer [without an audition]," Bacharach explained. Brosnahan auditioned late in the process, but the CD knew she was the obvious choice for the role. "The concern was that Rachel didn't have a lot of comedy experience," Bacharach said. "But when she read [Midge's] big, drunken monologue, which was part of the audition process for 'Mrs. Maisel,' she nailed it in a way that other people had not found."
Bacharach also envisioned Borstein in the role of Susie from the start, but "Amy had originally seen Susie and Midge as the same age or closer in age." Still, after seeing actors who fit the character breakdown, the creators decided to go with Bacharach's instinct. "[Borstein] can break your heart. Her ability to be vulnerable was, I think, important for Susie's overall journey," said Bacharach. "She wasn't just this wiseass, tough lady, but had sacrificed things in her own life to be where she is, for better or for worse."
When Borstein auditioned, it was clear to the CD that she was the right fit for Susie. "She read with Rachel, and magic was born," Bacharach recalled. "Usually, you think of chemistry reads as being for love interests, but their chemistry was very important, and it was pretty apparent from the get-go."
Tolan talked with Awards Daily about what it was like to work with Sherman-Palladino, given that her dialogue has a very particular rhythm to it. "My associate and I call it 'The Palladino Pace.' When we are in auditions, everyone comes in, [and] they try it their way first. If they need an adjustment, we give it to them—and oftentimes, it's the pacing of it," Tolan explained. "It's a nice way to see if the actor can pick it up and not stumble over their words. That's why I say it's all about language skills, because it's so deceptive. It doesn't need to just be fast; you need to be able to hit what you are saying and understand it in order to land the joke."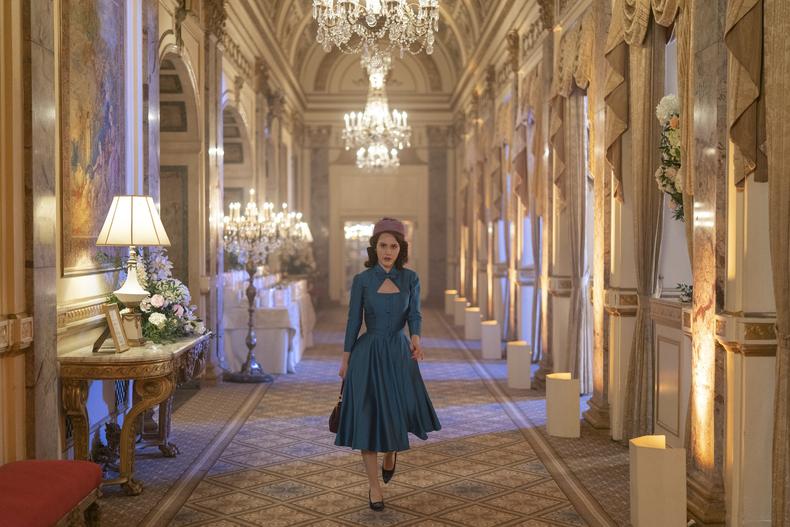 Ready to audition for Season 5? Check out these audition tips from the show's creator, writer, and casting directors to make sure you come prepared.