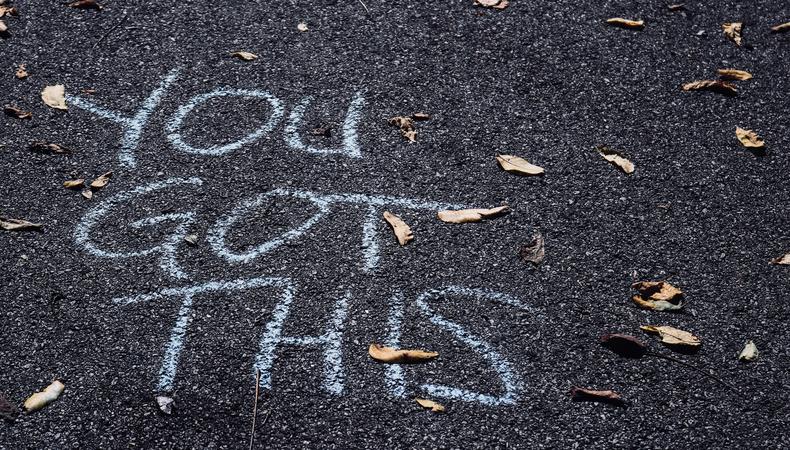 Have you ever had an audition where you thought, "There's no way I'm going to book this."
I recently had an audition for one of my favorite theaters in Chicago. I didn't care that it was an understudy gig—it was my type and a chance to work with people I love. I wanted it.
After reading the script, a few thoughts came to mind, compliments of my inner critic. I call him Fred. Fred proceeded to tell me the following...
"There's no you'll book this."
"You're so not right for the part."
"That character they want you/me to read for is how old? Oh god. Ha! Good luck with that."
I told friends I wouldn't book it. I told my parents I wouldn't book it. I figured this would just be a chance to meet some decision makers who would consider me down the road.
And then I booked the gig.
I'm fairly certain after reading the offer email that I scared away half the customers at the coffee shop I was working in. I was thrilled! I hadn't even had my second cup of coffee yet but immediately knew it was going to be a good day.
READ: You Can't Afford NOT to Invest in Personal Development
Of course, it wasn't long before Fred chimed in again...
"They probably just had a low turnout."
"This is just their B cast. They don't actually expect you to go on."
"It's not a big deal. I'm sure the other friends you saw at the audition booked it, too. You're nothing special.
As a result of working with coaches who I believe to be experts at personal development, I stopped listening to Fred. Mentors including Courtney Rioux, Dallas Travers, and DaJuan Johnson have all helped me remember that I do deserve it and I am perfect for the part. Even if it was a low turnout and the rest of my friends booked it as well, I'm still awesome. I'm still enough.
Careful of your own Fred. He means well, but he's not as smart as you. You are awesome. You are enough. And you don't need a standout resume for that to be true.
Go get 'em, friends.
Tony is an actor working out of Chicago with a strong interest in personal development. As he continues to build his resume, he loves helping his peers recognize their self-worth regardless of where they are in their careers.
Get all of your acting questions answered by peers and experts on the Backstage Community forums!
The views expressed in this article are solely that of the individual(s) providing them,
and do not necessarily reflect the opinions of Backstage or its staff.