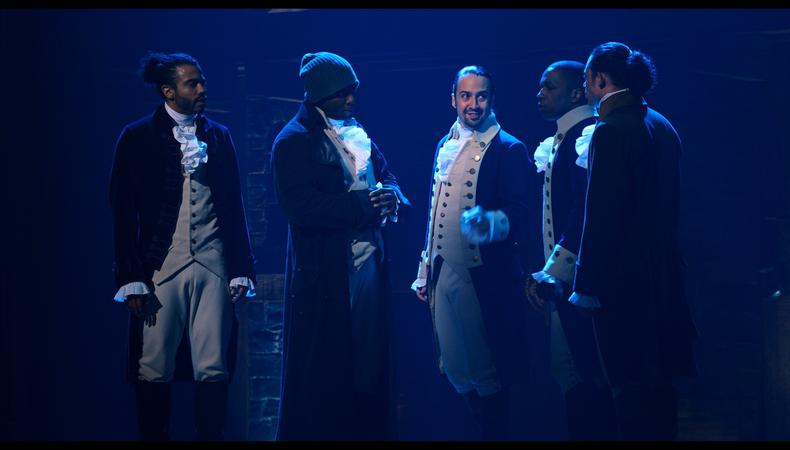 The two biggest unions that represent actors are currently fighting. The conflict concerns who should handle the contracts for theater productions that are recorded for streaming. Actors' Equity Association has accused SAG-AFTRA of taking theater productions that it would normally cover with its contracts. Meanwhile, SAG-AFTRA has launched an unprecedented investigation into Equity's business and filed a formal complaint.
Since the theater industry was shut down nationwide in March, producers have been scrambling to figure out a way to continue creating work during a time when artists cannot be in close contact with each other. A workaround has been to create shows for online streaming or to be performed live via Zoom; but the solution threw into question which union would cover the working contract for actors.
Equity has claimed that these works, which are created by theater producers, fall under its union contracts, while SAG-AFTRA maintains that anything that is recorded for a screen is under its purview. The unions had been in conversation privately over the summer to iron out an agreement. Traditionally, any live theater productions that have been recorded for the screen, such as "Hamilton" on Disney+ or the upcoming "Diana" on Netflix, have been covered by SAG-AFTRA and Equity contracts. During the pandemic, Equity has approved 249 remote theater productions that were presented to audiences via screen.
The unions' conflict was thrust into the public light on Oct. 7, when the New York Times published an article in which Equity alleged that SAG-AFTRA had agreed to cover around 60 streaming theater productions that should have been covered by an Equity contract. As reported by the Times, producers negotiated contracts with SAG-AFTRA instead of Equity because "it has been difficult to get Equity to negotiate agreements that would allow its members to work on theater made for streaming."
Equity said that it's been having a hard time formulating new streaming theater contracts because it was being stymied by SAG-AFTRA. It also claims that SAG-AFTRA streaming theater contracts paid actors less than they would have been paid with an Equity contract, costing Equity members an estimated $600,000 in earnings and $154,000 in contributions to their health insurance.
In a statement, Equity president Kate Shindle said, "Our duty during this unprecedented emergency is to ensure that members can continue to work for their Equity employers to earn fair wages—and health insurance during a pandemic—and to assist our theaters in retaining their subscriber base. It is beyond frustrating that instead, we are now having to argue over whose fence is where. And it is completely unacceptable to have a sibling union tell us to our faces how 'supportive' and 'helpful' they want to be, while their staff is contacting our employers and offering cheaper contracts."
Equity said some members were being offered as little as $125 a day. Additionally, stage managers were left out of SAG-AFTRA contracts, since the screen union doesn't cover stage managers. Stage managers working with SAG-AFTRA actors reported seeing their Equity contracts revoked by employers who offered to work with them as independent contractors instead—which provided them no safety protections or health care. In response, Equity members circulated a Change.org petition asking SAG-AFTRA to "stop undercutting contracts for stage managers and actors." To date, the petition has garnered almost 1,500 signatures.
"A theatrical company working without an Equity stage manager and without the backing of Equity's safety rules is inherently less safe, and this creates a more difficult environment for the entire company," Equity said in an Oct. 8 statement. "It is unclear why SAG-AFTRA continues to sign longtime Equity employers to contracts that do not meet Equity's safety or wage standards."
In response, SAG-AFTRA said that it had been negotiating based on a proposed waiver with Equity that would allow the latter to cover recorded theater—with certain stipulations. The waiver in question dictates that until Apr. 30, 2021, Equity can work with theater producers on shows created for streaming or digital presentation, but the work cannot be exhibited on streaming platforms that already work with SAG, such as Netflix, Hulu, YouTube and its affiliates, HBO Max, Disney+, Apple TV+, CBS All Access, and Peacock. Instead, the shows need to be on "a restricted platform that can be accessed only by ticket holders or subscribers of the existing Equity bargaining partner." And there is a limit on the number of tickets a producer can sell: It cannot exceed double the amount of seats in their theater (with a limit of 950 tickets). Both unions can revoke the waiver with 60 days notice.
Said Shindle about the waiver: "The 'waiver' is a) premised upon the assertion that we need SAG-AFTRA's permission to work with our own employers, and b) unusable. How is a theater supposed to plan a season with a 60-day cancellation clause in effect, for starters?"
Duncan Crabtree-Ireland, chief operating officer and general counsel for SAG-AFTRA, said that the two unions were still negotiating the waiver when Equity went to the New York Times, and that SAG-AFTRA was blindsided by Equity's decision to go public with their disagreements. "The week prior to Equity going to the New York Times to make public allegations about us, we were sitting in a meeting going over the terms of the waiver and narrowed the disagreements down to a couple of different pieces," he explained.
On Oct. 9, SAG-AFTRA announced it was launching an investigation into Equity's business, particularly its new media committee, which negotiates with theater producers when they want to record shows. The screen union alleged that some agreements that Equity made with producers fall "squarely within SAG-AFTRA's jurisdiction, taking thousands of days of work from performers who should have been working under SAG-AFTRA contracts."
"The pandemic has created challenges for all of us in the creative arts, and we are particularly mindful of the needs of our sister unions in the live theater sector," said SAG-AFTRA president Gabrielle Carteris and national executive director David White in a joint statement. "AEA has not been agreeable to recognizing SAG-AFTRA's traditional jurisdiction, presenting a serious challenge to our ability to provide broad waivers to support the members of AEA. Thus, the National Board has directed SAG-AFTRA counsel to conduct an investigation of AEA's activities seeking to poach SAG-AFTRA's jurisdiction."
The statement concluded, "SAG-AFTRA has been and remains ready to finalize the development of this waiver that will help AEA members survive the shutdown while preserving SAG-AFTRA's jurisdiction."
In response, Shindle called the SAG-AFTRA investigation a "sham," saying in a statement that, "Equity's committees dealing with new media have been around for decades. Only now, in the middle of a pandemic, has SAG-AFTRA discovered concerns that threaten the livelihood of actors and stage managers everywhere."
The unions have not had any official communication since Equity went public with the dispute, but SAG-AFTRA launching a hashtag called #PlayFairAEA, and Equity has posted on Twitter that in working with theater producers, SAG-AFTRA has violated the terms of the AFL–CIO constitution, of which both unions are members.
Then on Oct. 17, SAG-AFTRA announced that it will be filing a formal complaint against Equity and asked that Associated Actors and Artistes of America (4As) provide a mediator. The 4As is a federation of trade unions for performing artists in the United States. "Let us be very clear: this is a last resort. We tried negotiation, but AEA refused our waiver and walked away from talks with no notice," said Carteris and White in a joint statement. "We have requested the appointment of a neutral mediator to re-engage AEA in negotiations and still hope that they will accept a waiver to get their members back to work."
In response, Equity has said that despite the complaint, it will continue to issue contracts with employers interested in creating remote theater.
Union actors have not been happy with the feud, either. On her website, stage and screen actor Erin Quill said that this dispute will create a way for producers to drive a wedge between the unions and undercut their bargaining power. "At the end of the day, the unions have to work this out. Stage actors and SMs [stage managers] need a union. Film, TV, [and] radio performers need a union," she wrote. "'We need one another, or we are not going to make it. If AEA goes down, they [producers] have a blueprint about how to take out SAG-AFTRA—everyone will be hired as an independent contractor and there will be no benefits, no pensions—that is where we are."
Another actor, Brendan Bradley, said on Twitter, "Unless you're prepared to give health care to every streamer on Twitch, let AEA members earn their [health] weeks through virtual performance."
The dispute comes at a time when both unions recently announced changes to their health care plans; SAG-AFTRA members will need to make more money in order to qualify for health coverage, while Equity members will have to work for more weeks. On top of that, Broadway is not scheduled to tentatively return until May 2021.
"It's kind of really unfortunate that we're in this situation because all of us are here to look out for actors," Crabtree-Ireland said.