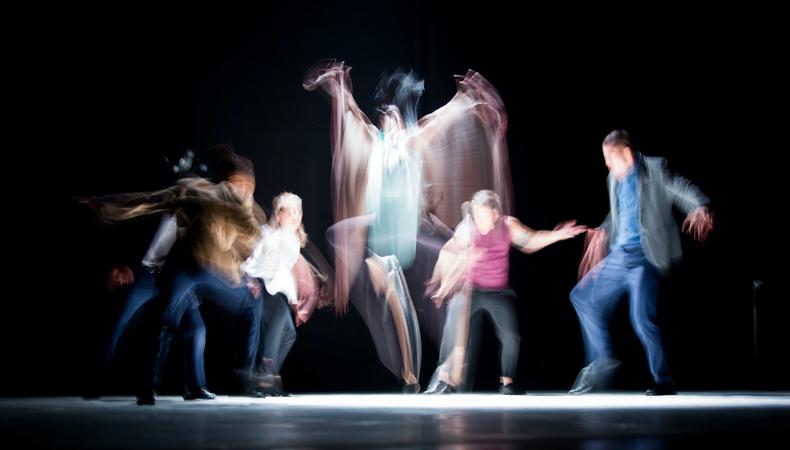 Theater actors will now have to work more in order to qualify for health insurance coverage, according to the new health plan released on Oct. 1 by Equity-League Health Fund, which provides health insurance for members of Actors' Equity Association. Under the previous plan, actors needed to work for 11 weeks to qualify for six months of coverage and 19 weeks for a year of coverage. With these new changes, actors will have to work at least 16 weeks for six month's worth of coverage.
The theater industry has been shut down since March because of the COVID-19 pandemic.
"The benefit changes developed by the Trustees and their professional advisors are essential for ensuring that the Health Fund can survive this crisis," said an official statement released by the Health Fund. "The new plan design provides a meaningful healthcare benefit that is accessible to as many participants as feasible."
These new changes will go into effect Jan. 1, 2021. The new health plans will be available in three tiers. The first tier—which is similar to the insurance currently available to all members but with slightly higher deductibles, copays, and out-of-pocket maximums—will now only be available to actors and stage managers who work at least 16 weeks on an Equity contract. The 16 weeks of work will give them six months worth of health insurance; currently, actors can get a year's worth of coverage after working 19 weeks.
Tier two of the new health plan will be available to Equity members who work at least 14 weeks, but it will include a $2,000 deductible for individuals for in-network services. Tier three of the plan will be available to members who work at least 12 weeks. It is for in-network services only and the deductible for individuals is $2,200. Participants will also pay $300 per quarter in premiums, which remains unchanged from the current plant. Currently, 6,700 members are covered by the Health Plan.
Though the Health Fund covers members of Equity, it is not controlled by Equity. Decisions about the Health Fund are made by the Equity-League Benefits Fund, which controls the pension, health, and 401(k) benefits for union members. The Benefits Fund is overseen by a group of 22 trustees, 11 appointed by Equity and 11 appointed by the Broadway League. The Health Fund is primarily funded (88%) by contributions from employers; 7% is from investment income and 5% is from premiums paid by participants.
Because the theater industry has been shut down since March, with consequently no contributions from employers, the Health Plan has been using its reserve funds to pay out member claims. It started out with $120 million in reserves and is now down to $91 million. If the Health Plan remained unchanged, the reserve fund would have dropped below $20 million by the middle of 2021.
Equity Denounces New Plan
In reaction to this news, Equity sent out a statement saying it would not support the changes. "We all understand that there is no escaping the devastating loss of months of employer contributions nationwide, and no alternative aside from making adjustments to the plan," said Equity president Kate Shindle in a statement. "But I believe that the fund had both the obligation and the financial reserves to take the time to make better choices."
When Equity first heard the news about the changes, they encouraged the Equity-League trustees to consider the plans' impact on pregnant members, BIPOC members, and members who don't work in major metropolitan areas.
Equity-League said that there would be minimal impact on members who work outside of New York City, Chicago, and Los Angeles. It also said it would collect demographic data to assess the impact of these new changes on BIPOC actors, who have fewer opportunities in the theater industry than white actors for work.
In response to Equity's concern around pregnant members, on Oct. 2, Equity-League announced a new parental benefit. If an actor loses coverage while pregnant, they can pay $250 a month for COBRA coverage for three months.
The news was also decried by theater actors. Said Will Swenson on Twitter: "The new Equity Health Plan changes are preposterous. More work required for less coverage. All while requiring work weeks to qualify for it. THERE IS CURRENTLY NO EQUITY SANCTIONED WORK. We are all about to lose our insurance. Absolutely unacceptable."
There is currently a Change.org petition calling for the trustees of Equity-League to resign, saying, "These decisions were made by a group of 8 Health & Pension Trustees who DO NOT represent the membership as a whole. They are 100% white, 87% cis-male, and 100% over 45."
Equity-League has said the new changes aren't permanent and they will reconsider the terms of the health plan in 2022. "We understand that, without the ability to work, many participants may not qualify for coverage under any realistic benefit plan we could devise and financially sustain," they said in a joint statement. "Sadly, there is nothing the Health Fund can do to affect the course of the pandemic or to accelerate the safe reopening of live theater."
Currently, both Equity-League and Equity are advocating for Congress to pass a COBRA subsidy, which would help actors kicked off of their health insurance to retain coverage via COBRA. A 100% COBRA subsidy was included in the HEROES Act, which was passed by the House of Representatives in May, but has been stuck in the Senate.
Currently, Equity is slowly allowing its members to go back to work in theaters that have implemented health and safety measures that prevent the spread of COVID-19. It's approving productions on a one-on-one basis. When asked if the new health plan will affect how quickly they approve productions, a representative from Equity said: "No. Reopening discussions are based on producers' contracts and obligation to maintain a safe and healthy workplace."
Recently, the SAG-AFTRA Health Plan also announced similar changes to its health insurance policy. Members of SAG-AFTRA will have to earn more money to qualify for health coverage.