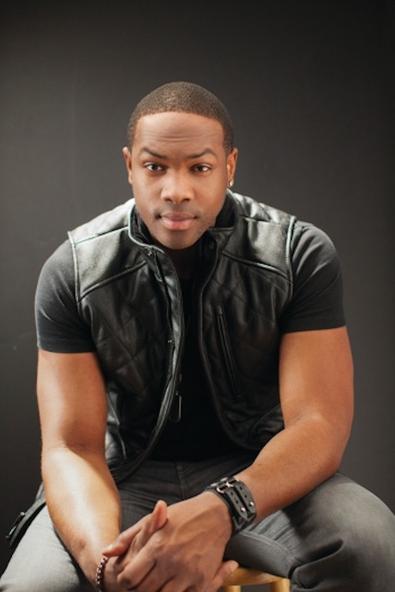 Since graduating from the New York Conservatory for Dramatic Arts in 2009, Ser'Darius Blain hasn't stopped working. This year we'll see him play the lead role in three feature films: "Camp X-Ray," starring Kristen Stewart, which premiered at this year's Sundance Film Festival; "Maybe Someday," which will be released later this year; and Sony Pictures' "When The Game Stands Tall," which hit theaters Aug. 22.
On his experience working on "When The Game Stands Tall."
"I had the chance to show different sides of myself, more vulnerable sides of myself. Playing Cam Colvin was really tough because there was so much loss that occurred in his life; losing both his parents, losing his best friend—all at a very young age. Keeping up with that emotional journey was a bit of a challenge."
On preparing for a role or an audition.
"For me, the audition process always starts with a few questions: Who am I? What am I trying to get across? Why am I trying to get that across? Where am I emotionally? It's a lot to do with my foundation, and I go from there."
On private coaching for actors.
"I've been coaching for a couple of years now. There are a lot of fantastic actors out there but when it comes to the technical side of camera work, they're clueless. You won't get the opportunity you've been looking for unless you know the technical side."
On breaking into the business.
"You need to ask yourself, what is your business material as an actor? You have to have business cards, a website if you can, a reel most definitely. Just be completely prepared. Even if you're doing theater, you can take classes that teach you how to hone your craft and sharpen your skills. Most actors don't like to deal with the business side of things, but it is a necessary evil."
On what questions to ask a potential agent.
"When it comes to representation and agent meetings, a lot of times actors go into the meeting with the idea that they need the agent to pick them—but it's a partnership. One question I generally ask is, 'How long have you been doing this?' Experience is important. I also ask, 'Do you like what you do?' Someone who likes what they do is going to work a lot harder for you. And the most important question: 'How do you see me?' Because if that person's vision for you doesn't match your own, then there is no relationship to be had."
On how to maintain a level head in this business.
"This starts with a strong foundation. I was very lucky to have a father who took me to church. I was raised with moral principles that would not be shaken in hard times. And mentorship is huge—it's really important to be around people who have been where you've been, people you look up to and who will keep you strong."
Inspired by this post? Check out our audition listings!