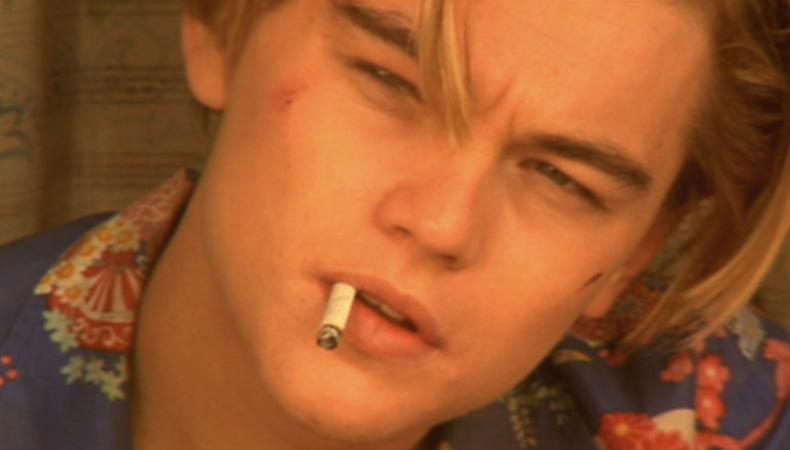 Though there's nothing like seeing Shakespeare live on stage, the magic of cinema can bring new light to the Bard's classic works—and can allow us to view timeless performances over and over again. How many great Shakespearean performances have you seen at the movies? Here are 17 Shakespeare movie adaptations that all actors must watch.
"Henry V" (1944, Sir Laurence Olivier)
Partially funded by the British government following the devastation of World War II, this widely lauded film adaptation of a Globe Theatre production earned Olivier a special honorary Academy Award for his work as actor, producer, and director.
"Hamlet" (1948, Sir Laurence Olivier)
Olivier created another impactful turn with this acclaimed (if not perfectly faithful to the text) adaption of one of Shakespeare's greatest works. Starring as the title role, Olivier carefully focused his directorial narrative on the characters' psychological turmoil, removing the characters of Rosencrantz and Guildenstern entirely.
"Julius Caesar" (1953, Joseph L. Mankiewicz)
Marlon Brando emerged as a classical talent in this epic film, and was nominated for an Oscar for his work as Marc Antony. Greats James Mason and John Gielgud also star, and the film remains close to old-school Shakespearean productions in both style and content.
"Romeo and Juliet" (1968, Franco Zeffirelli)
A great lover of Shakespeare, Zeffirelli broke the mold with his version of Romeo and Juliet by casting actual young people in the title roles. The youthful innocence of stars Leonard Whiting and Olivia Hussey lends elegant truth to one of Shakespeare's greatest tragedies.
"Henry V" (1989, Kenneth Branagh)
A classical virtuoso along the lines of Sir Laurence Olivier, Branagh has spent his career bringing life to Shakespeare's brilliant works. Following in his predecessor's footsteps, Branagh adapted, directed, and starred in this acclaimed film. Talented co-stars include Paul Scofield, Emma Thompson, Dame Judi Dench, and Christian Bale.
"Hamlet" (1990, Franco Zeffirelli)
Zeffirelli's take on "Hamlet" was bolstered by the casting of a young Mel Gibson in the title role. Gibson embodies the Prince of Denmark's youthful turmoil, and excellent co-stars include Glenn Close, Ian Holm, and Helena Bonham Carter.
"Much Ado About Nothing" (1993, Kenneth Branagh)
This light-hearted Branagh-helmed Shakespearean comedy features an all-star cast including Emma Thompson, Michael Keaton, Denzel Washington, Kate Beckinsale, and Keanu Reeves, and earned rave reviews and impressive box office returns.
"Othello" (1995, Oliver Parker)
Laurence Fishburne leads this tragic tale of jealousy and deception with Kenneth Branagh as the conniving Iago. The film earned immediate attention for being the first major cinematic adaptation to cast an African American as "Othello," and Fishburne and Branagh have electric chemistry.
"Richard III" (1995, Richard Loncraine)
Sir Ian McKellen stars in this excellent interpretation, set in the made-up world of fascist 1930s Great Britain. The production began at the Royal National Theatre before being adapted for film, and stars many greats including Annette Bening, Dominic West, Maggie Smith, and Robert Downey Jr.
"Hamlet" (1996, Kenneth Branagh)
Branagh's barely modified screen version of Shakespeare's longest play is a major time commitment—it comes in at over four hours—but worth every minute for Branagh's tremendous work as star and director. Also worth watching? Julie Christie, Kate Winslet, Billy Crystal, Robin Williams, Jack Lemmon, Derek Jacobi, and Gérard Depardieu in supporting roles.
"Romeo + Juliet" (1996, Baz Luhrmann)
Luhrmann's fantastical, passionate take on "R&J" brought Shakespeare to a new generation of filmgoers when it premiered in 1996. Heartthrobs Leonardo DiCaprio and Claire Danes star as the film's tragic duo, and the story moves into the modern world with guns replacing swords and mafia bosses as the original warring Venetian families.
"Titus" (1999, Julie Taymor)
This film adaptation marked director Taymor's cinematic debut and featured Anthony Hopkins in the bloody starring role. One of Shakespeare's most violent plays, Taymor's version moves through multiple locations and time periods and co-stars Jessica Lange as the revengeful Tamora and Alan Cumming as her obsessive ruler husband.
"The Merchant of Venice" (2004, Michael Radford)
Al Pacino plays the despised Jewish moneylender Shylock in this film version from director Michael Radford, co-starring Jeremy Irons as title character Antonio. Joseph Fiennes and Lynn Collins also star, and Radford frames his interpretation around the heroic tragedy of Shylock's hubris.
"The Tempest" (2010, Julie Taymor)
Taymor put a new spin on one of Shakespeare's most popular works with the casting of Helen Mirren as the (generally male) role of Prospero—or, in this version, Prospera. This grounded retelling of the fantastical tale also stars Djimon Hounsou as Prospera's other-worldly slave Caliban, along with Ben Whishaw, Alfred Molina, Russell Brand, and Felicity Jones in supporting roles.
"Coriolanus" (2011, Ralph Fiennes)
Shakespeare's tale of Roman turmoil is brought to the present in this directorial debut from star Ralph Fiennes. Fiennes' brilliant cast includes Gerard Butler, Vanessa Redgrave, Brian Cox, and Jessica Chastain, and the carefully framed narrative imbues the Bard's centuries-old passion with modern-day urgency.
"Much Ado About Nothing" (2012, Joss Whedon)
Best known for creating fantasy television shows including "Buffy the Vampire Slayer" and "Firefly," Whedon took a radical shift with this contemporary film adaptation of one of Shakespeare's most popular comedies. Amy Acker and Alexis Denisof star, and the romantically-styled film is shot entirely in black and white.
"Macbeth" (2015, Justin Kurzel)
Currently in theaters, this latest re-telling of "The Scottish Play" stars Michael Fassbender and Marion Cotillard as Shakespeare's murderous first couple. Kurzel's interpretation stays close to the original in language as well as setting, and is receiving rave reviews for its mind-blowing cinematography and passionate performances.