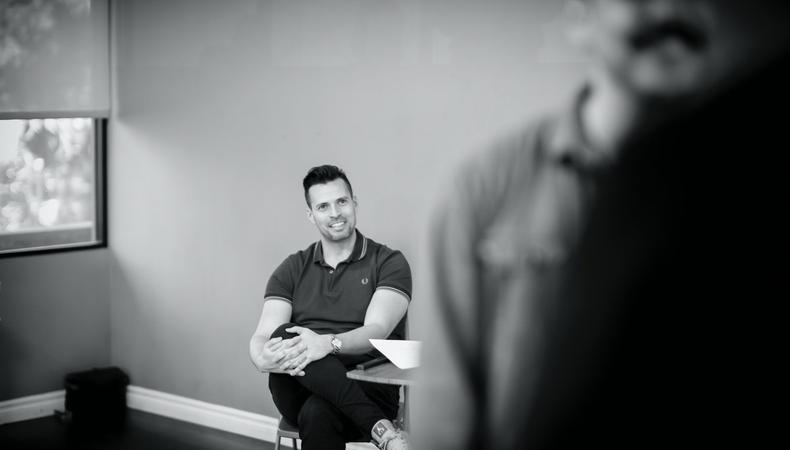 It often feels like casting directors are unapproachable, almost like the great and powerful Oz. Many of them have limited accessibility; most of the time they're working their asses off, dawn to midnight. Or they're taking a few well­-deserved precious hours to be with their families. Or they're out there hustling for a job just like you.
But what we really want you to remember about CDs is that they are working their asses off in often-underappreciated jobs, they need you, and they're human.
You may not realize the extent of the work that happens in a casting office.
With growing technology and the speed that comes with it, the workload of a CD has doubled without extra staff or payment. Casting teams are asked to be accessible days, nights, and weekends, sometimes for months on a single project. On top of that, they're often the recipients of the frustrations of a show creator, director, executive, agent, or manager. The demands of the job are greater than ever.
Casting directors rarely get the appreciation, credit, or compensation they deserve.
Rarely do CDs hear, "Thank you so much for your tireless work and talent." Most industry folks don't even really know what casting directors do, let alone think of them as artists or talent. (There are no Oscars for casting, though the Television Academy is finally (finally!) handing out casting Emmys.) Casting directors have had to settle for the gratification of knowing that their work is solid­ without kudos,­ satisfied that they get to connect talented actors with characters every day.
Casting directors cannot do their best work without your best work.
They need you to fully show up so they can champion you. They're not higher on any industry food chain, nor are they gatekeepers. They are fellow travelers committed to serving the work so you must meet them in the audition room and in the pursuit of your career as collaborators and fellow professionals. If you make yourself small, they can't see you and certainly cannot champion you.
READ: How to Wake Up Casting Directors
They all want your very best work but they don't always have the time, energy, or expertise to help you get there. But they love actors. They love finding new actors and fitting talented actors like you into roles, especially in surprising ways. They love to discover talent, support and promote it. But you have to show up. And you have to engage with casting as your creative partners.
Casting directors are people too.
They have lives, needs, feelings, and limitations. So much of their time is spent managing personalities, grappling with technology, and putting out fires. Between the groups of producers and studio/network executives who often cannot agree, the hundreds of scared and anxious actors they see each week in auditions, and the wrestling match required with agents and managers to get an actor to read a script or audition, all while handling the onslaught of submissions, there is only so much they can do.
So here's what you, the actor, can do. You can show up for your audition prepared and ready to collaborate. You can offer your work to a CD or associate with generosity: "I got this, let's work." You can show compassion when casting is nervous, overworked, or behind schedule. You can show up with artistic leadership, loving the work, offer your talent magnanimously and allow yourself (and therefore everyone else) to forget that an actor has to be chosen. You can appreciate that casting directors will be heroic on your behalf if you give them your best.
And you can meet them in the work as fellow artists and professionals, together. If you do championship work in a collaborative spirit, every casting director will cheer you on, advocate for you, and become your biggest fan. It's what they live for.
To practice, collaborate, and celebrate the work together, join us at the BGB Studio. Class is in session.
Get all of your casting questions answered by peers and experts on the Backstage Community forums!
The views expressed in this article are solely that of the individual(s) providing them,
and do not necessarily reflect the opinions of Backstage or its staff.