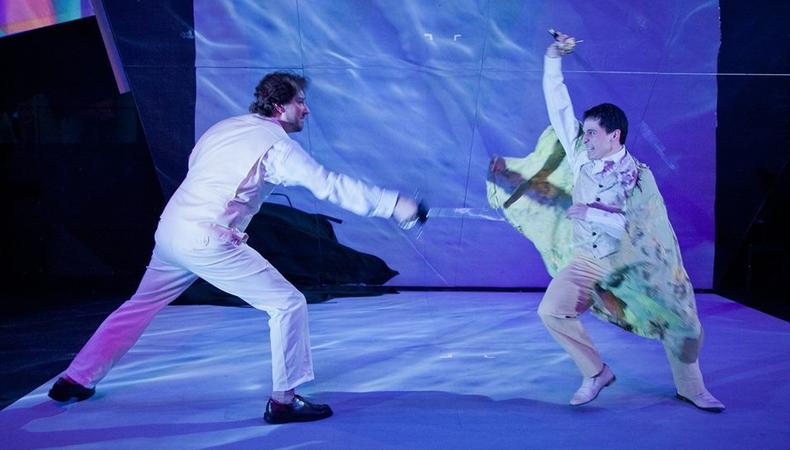 Over the past few weeks, you've read some awesome interviews about actors and filmmakers who have used their other passions to capitalize on a fulfilling side hustle. These folks no longer or have never had to do serving work that drained their energy and made them miserable. Here is another installment of Side Hustle Spotlight, where I interview a personal trainer in Manhattan. He started his own small business and makes his own schedule!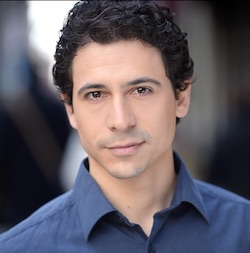 Name: Joe Feldman-Barros
Side hustle: personal trainer (four years)
Years acting: 7
Favorite acting credits/opportunities: "Gotham," "Blue Bloods," "Trailer Park Princess," "With Hidden Noise" (Hudson Theatre), "Virus Attacks Heart" (Venus Theatre), "Caesar and Dada" (WSC Avant Bard)
What do you do when an audition or shoot comes up?
The great thing about personal training is that people like to work out either before or after work, so it is pretty rare that it would conflict with an audition.That was one of the many reasons I decided to go into personal training. I am part of both major unions and the vast majority of those auditions happen during regular work hours. I wanted to set myself up to be available for them. If an audition or shoot comes up, I let my clients know well ahead of time and I find a way to work with them to keep them on track, whether that means rescheduling or having one of my colleagues step in for me.
Have you ever felt like your side hustle was in jeopardy because of acting?
I have never felt like my side hustle was in jeopardy because I am in constant communication with my clients. I am both an actor and a personal trainer and everyone knows it! My clients have been very supportive of all my ventures.
How long did it take you to feel like you had security at this side hustle, even if you took time off for an acting project?
It took me about three years total to get to that point, across two cities. For a personal trainer, 'security' is defined as retaining the number of clients you need to finance your life month over month and then year over year. The time that takes depends on the person, but your ability to retain is incredibly important in creating that security. I felt like I had the schedule I wanted about a year before I actually had the long-term security.
What skills or talents did you need for this side hustle? How long did it take you to qualify or complete training for your side hustle?
You absolutely must have a nationally accredited certification from an established organization. The three I recommend are the NSCA, NASM, and ACE. When I decided that personal training was going to be my side hustle—my way of funding my acting career through its ups downs—I wanted to make sure I absorbed as much of the technical knowledge as possible. I wanted the technical knowledge to eventually become second nature. In my first year, I took as many outside classes and seminars as I could afford so I could train any body type and navigate around most issues. All the certifications require you to take a certain amount of ongoing education to keep your certification up to date. The learning never stops, but there are ways to go about that which best utilizes your time in the long term.
To be a good personal trainer with longevity means melding many different skills. You have to be a fun, engaging, real person while also keeping your clients safe through potentially complicated movements. You also have to be able to help people with totally different body types, goals, and injuries every day. On top of that, you have to be good at communicating your value to potential clients. This is different than being a salesman. Value creates sales, while the opposite is not necessarily true.
How does this side hustle fulfill you? Do you feel like you're helping people/society/humanity in a tangible way?
Personal training has been a very fulfilling job for me. I am constantly engaged with my clients, I am helping them reach their goals either via nutrition or exercise or both. I feel like I am doing something helpful for people and I feel engaged in what I am doing. That was always a big goal for me. I didn't want to dread going to work; I wanted to look forward to it! I wanted to enjoy what I was doing to help fund my artistic life.
Has your side hustle made you better at acting or achieving your acting goals?
Absolutely. As a trainer, I know how people move and why, and I've found that awareness has translated itself into my character/physical work for roles.
I have spent my last seven years acting trying to maximize the money I make in my side hustles. Over a long period of time, I have slowly begun to make this a reality with personal training. I have been able to fund classes, workshops, education, and take the time I need when booking gigs.
Why did you choose to do this side hustle instead of more stereotypical one like serving?
I chose this side hustle because I knew that it had the potential to be beneficial to my career financially, to me personally and that it was a way to do something I felt was fulfilling in its own right.
If you produce your own work, do you feel like this current side hustle allows you the freedom/resources to do that?
You can create a schedule that fits any lifestyle you want to live but you have to know what you want and create a gameplan to make it happen!
Do you have any advice for actors who aren't sure what path to take while they are waiting for acting to pay all the bills?
Find a way to make money off of something you already love to do! Something you don't hate so that the pursuit of money isn't a constant stress. I don't believe there is a right answer here. I chose personal training for specific reasons, and it took me a long time to get to where I am today. Put the time into something you care about so you can invest in your acting career as close to worry-free as you can get. It will make you a better auditioner and performer.
Linnea Sage is an actor, voice-over artist, writer, and producer in NYC. She currently stars in the comedy series "WILDCATS" on the Fullscreen Network, as well as voicing superheroes in the Marvel video game, Avengers Academy. Follow her @LinneaSage on Twitter and @Linnayeahhh on Instagram.
Get all of your acting questions answered by peers and experts on the Backstage Community forums!
The views expressed in this article are solely that of the individual(s) providing them,
and do not necessarily reflect the opinions of Backstage or its staff.