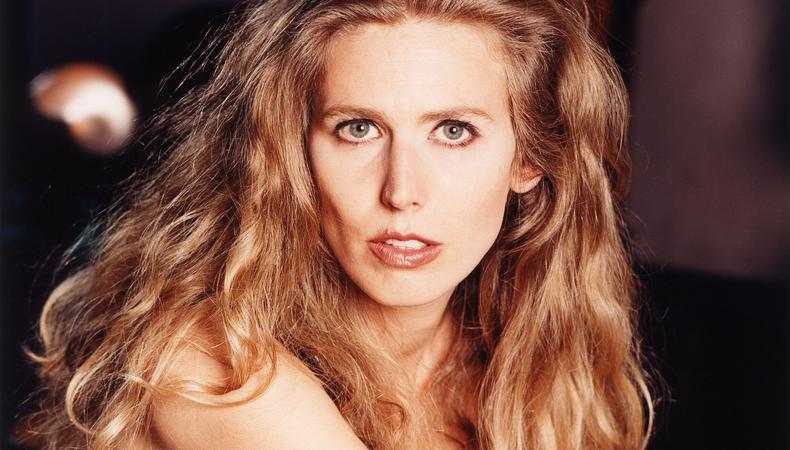 Ever since singer Sophie B. Hawkins broke through with her 1992 hit "Damn, I Wish I Was Your Lover," fans and critics have been comparing her to the late Janis Joplin. So it makes perfect sense that Hawkins is starring as the icon in the new musical "Room 105," now playing through Oct. 28 at the Macha Theatre in Los Angeles. The play, featuring two new original songs by Hawkins and a collection of Joplin classics, was written and directed by Gigi Gaston, who filmed Hawkins for the 1998 documentary "The Cream Will Rise" and cast the singer in her 2001 movie "Beyond the City Limits."
When did you discover Janis Joplin?
Sophie B. Hawkins: I remember the first time somebody played me Janis Joplin. My friend Donna put on Janis Joplin and she said, "You're like her." At the time, I wasn't even a singer, I was a drummer. I just wanted to play the drums. But my life has been a series of not being able to admit who I really am. So I started gathering all her records and loved them. And when I sang at my first Earthday concert in 1992, everyone came up to me. They gave me Janis Joplin biographies and said, "You have to play her." I don't even think I sang like her, it was a soul thing. Well, now I sing like her.
How did the role come to you?
Hawkins: This is one of those great times in life when someone gives you a gift. Gigi Gaston saw somebody playing Shirley Bassey in a one woman show and she said, "I know what you're going to do. You're going to play Janis Joplin." And it all came about organically, but it was scary. About a year and a half ago, I joined an acting class taught by Carole D'Andrea and I would bring scenes from the play to the class and do songs from it a cappella. It was an amazing experience to do these songs a cappella because you really have to learn them verbatim; every inflection, every phrasing, every bit of timing.
Have you always been interested in being an actor?
Hawkins: Well I was sort of always interested in acting but I was one of those kids who didn't really get to do anything; I was just too insecure and shy and too much of a drug addict as a kid to really get to the place that I wanted to go. I was a coat-checker at Orso and all these wonderful actors were coming in and it was exciting to me, so I started going to classes and my excuse was, "I'll be a better songwriter if I can understand how to play a character." Well, that couldn't be farther from the truth. But it did get me into acting and I went on auditions and I did workshops, but there was a certain point where my songwriting started to get recognition. I got a record deal with Sony and I really just put acting aside. But it's a love. The funny thing is, when I came to this show, I picked up right where I left off. I remember all my problems acting now were my problems acting then. And my strengths acting now were my strengths then. So this has been really good. It almost shows you how time isn't really linear.
Has this experience awakened a desire to do some more acting in you?
Hawkins: All I can say is I want to play Janis so powerfully and truthfully that people walk out talking about Janis like she's still here. And then maybe it will occur to people that this show should go to New York and Chicago and Las Vegas. I really would like to play Janis until I'm just tired of playing Janis, which I can't imagine will ever happen. And then if something comes out of it, that's great. Whether I ever get another job as an actress, at least I'll know I earned my seat at the table.
It seems like people have been suggesting this casting for years.
Hawkins: Yes. And it's weird because I was the one who denied it, but see I think I was just scared. When Gigi came to me and said, "You're going to play Janis Joplin," I just said, "Yes." I've only said yes to two things in my life; my son and the idea of him being born, and Janis. Those are the two things that make me very happy.
"Room 105" plays through Oct. 28 at the Macha Theatre, 1107 N. Kings Rd., West Hollywood. For more information visit www.plays411.com/105.