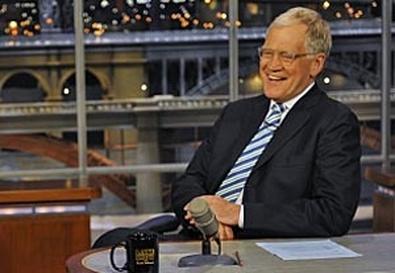 Bart Coleman, Los Angeles; "The Late Late Show With Craig Ferguson"
I scout local clubs and industry showcases as often as possible, although the majority of our submissions come in via YouTube links or DVDs. I'd estimate the split at 60 percent video, 40 percent live. Most of our show's bookings are L.A.- or New York–based, but I've found excellent submissions from major markets like San Francisco, Seattle, Austin, Chicago, Boston, and Minneapolis. Location doesn't matter as long as you've got the goods. That said, eventually making the move to either coast will increase a comic's industry awareness and exposure.
I look for a combination of elements in a standup submission, primarily the joke craft. Jokes should be well-written, clean for network TV, and flow together with logical transitions. We also weigh variables such as likability, timing, and delivery and are looking for unique point of view. While we love having a stable of prolific comics who consistently generate fresh material, the tap is always open for new faces to get in the mix. Developing young talent is a priority here.
Comics making their late-night debut should play to the camera for the folks watching at home. Club sets can fall short, especially when they contain crowd work, unnecessary yelling, or big, physical act-outs, as these devices are viewed as compensation for lack of solid material. Avoid topical material because it will feel dated within months. You can be edgy and controversial in the clubs, but material for late night should have broad appeal.
Eddie Brill, New York; "The Late Show With David Letterman," Great American Comedy Festival
Every comedian is a different artist, so I'm not looking for the same thing; I'm looking for originality. Even when I book someone who's brand-new, I book them with that originality in mind, because the thing about comedy is comedy never changes. Whether it was 1920 or 2020, I'd be able to distinguish who are the one-of-a-kind, soulful comedians, the ones who make a difference. Five to seven minutes gives me an idea, and I can usually tell in those couple of minutes if someone has it or not.
Nowadays, people can just send a link to my email. If I'm working with a comedian, getting him or her ready for the show, and they're in L.A. or they're in Wisconsin, all they have to do is go to the comedy club, videotape it, and put it up online, and I can see it within a couple of hours. It's really kind of cool.
But it's not like it was in the old days, where it was just a couple of networks, and Johnny Carson had his show and everyone in the whole country watched, and whatever happened changed people's careers immediately. Now there are so many choices. My advice to comedians is to stay within themselves and do what they do, because if you sell out to get on TV, it just doesn't come across right.
Amber Bickham, Los Angeles; "Russell Simmons Presents Stand-Up at the El-Rey," U.S. Comedy Arts Festival
If you don't live in New York or L.A., it is definitely in your best interest to fly out and perform for me live. I do fly to New York and spend just as much time showcasing there as I do in Los Angeles, but I don't usually go to a third city, although I would love to with our next season. With this last season of "Russell Simmons," one comedian flew out from Atlanta and another flew out from Chicago, and both of them made it on the show. They were very happy that they paid for their own ticket and flew out to showcase for me directly, because a tape might not have translated.
Still, the best way for me to see comedians is to go into the Improv or the Laugh Factory and just sit in the back and watch. I like to fly under the radar as much as possible, because more people know my name than know my face. As a comedian, you're more comfortable and in your element when you don't know you're being watched by a booker.
All comedians should be open to notes. A lot of comedians just go for laughs, but you want the audience to connect with you. There's always room to get better, and the only way to get better is to take criticism and make adjustments. If you have in your mind that you're perfect and your set is perfect, then you're getting in your own way. Make sure you're surrounded by people who can help you, and if those people are comedians themselves, the more the better.
Chris Mazzilli, New York; "Live at Gotham," owner of Gotham Comedy Club
You have to work really hard and pay attention to what each booker is looking for, because there are specific differences between the late-night shows. "Fallon" may pick different comedians than "Letterman" will because they have different tastes. Newer comedians should take a look at those shows and ask themselves, "Where does my act fit best?"
Send a DVD right to the booker. Include a note and say, "Hey, I'm a regular watcher of your show; I think my act fits what you guys do; please take a look." It's okay to say what you're looking for. Very important—and you'd be surprised how many people don't do this—is to put your name and phone number on the DVD. It'll be on the outside packaging, but sometimes those things get separated, so it should be on every piece of material you submit: your letter, the packaging, and on the disc itself.
Just because somebody says no the first time doesn't mean that in a year, or six months, or even two years later, you're not going to be right for that show. Don't get discouraged. This business is about perseverance.