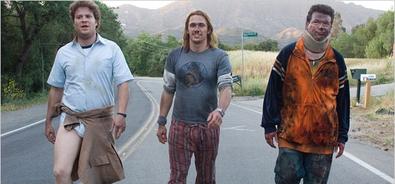 Spending a night in with a stoner flick has been many-a college undergrad's right of passage since, well, people have been getting stoned! On this April 20, 2016—a national holiday for those who indulge—we've rounded up eight of our favorite stoner movies and the actors that make them awesome, man.
1. "Up in Smoke," Cheech Marin and Tommy Chong (1978)
This 1978 stoner classic is the one that started it all and made Marin and Chong kings of the stoner brand. The first of their string of stoner buddy comedies, "Up in Smoke" follows Cheech and Chong as they unwittingly smuggle a van full of weed from Mexico to Los Angeles.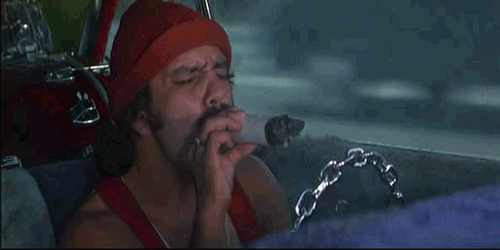 2. "Fast Times at Ridgemont High," Sean Penn (1982)
Two-time Oscar winner Penn made his leading man debut as protagonist Jeff Spicoli in this high school classic about boys and girls behaving badly in the California sun. His performance is very...method.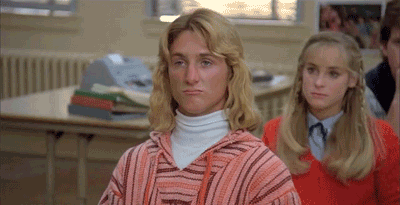 3. "Bill & Ted's Excellent Adventure," Keanu Reeves (1989)
This time-traveling farce starring a young Reeves as Ted and Alex Winter as Bill will teach you some history along the way! Not many other stoned heroes can say that. But then again, these two also say things like this: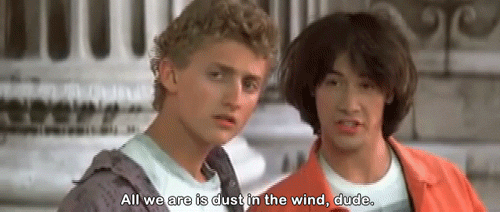 4. "Dazed & Confused," Matthew McConaughey (1993)
A '70s time capsule and an immediate inductee to the high school movie hall of fame, Richard Linklater's "Dazed and Confused" launched Oscar winner McConaughey's career. As the scene-stealing Wooderson, he's one of the many endearing ensemble players driving this story about teens celebrating the first day of summer in 1976.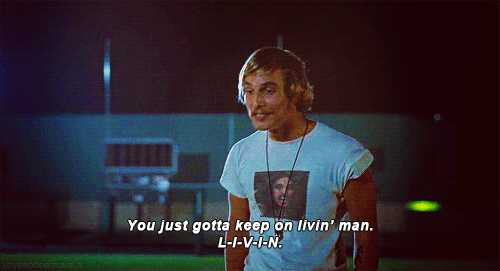 5. "Friday," Chris Tucker (1995)
"I'mma get you high today 'cause it's Friday, you ain't got no job, and you ain't got shit to do!" says Tucker to Ice Cube in this '95 comedy. That's all well and good—until a drug dealer comes looking for the money he's owed.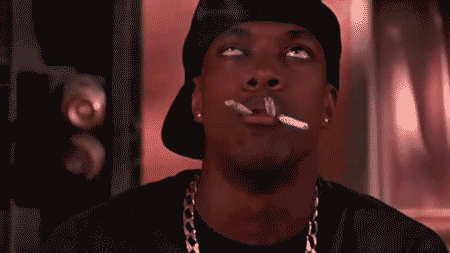 6. "The Big Lebowski," Jeff Bridges (1998)
The inclusion of Bridges' the Dude really ties this list together, don't you think?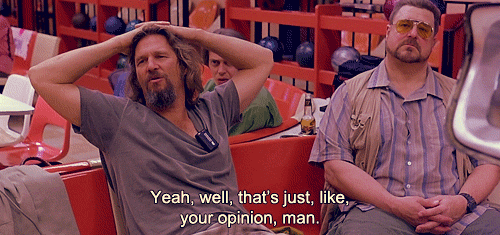 7. "Smiley Face," Anna Faris (2007)
While this high-larious film from director Gregg Araki often flies under the radar, Faris is cult-classic material as a young actor who unknowingly eats her roommate's pot cupcakes before heading to the beach.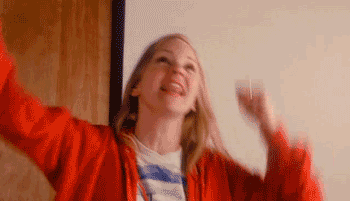 8. "Pineapple Express," James Franco (2008)
Say what you will about Franco, but his immersive comedic performance as Saul Silver, a delinquent drug dealer caught up with crooked cops and hit men, is the stuff stoner dreams are made of.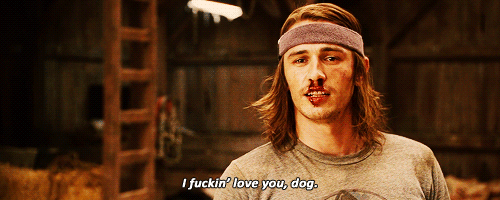 Inspired by this post? Check out our audition listings