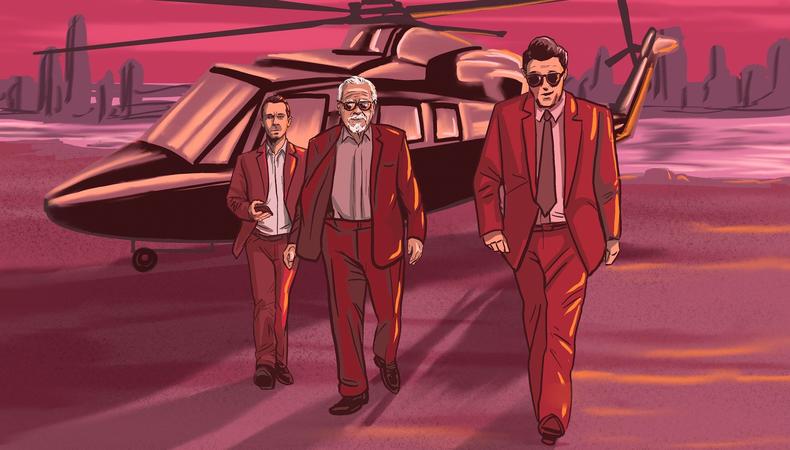 With training, dedication, and people like me in your corner, there will come a time in your acting career when you're required to speak to the press. Let's say you're a series regular on a hit TV show, or you lead an independent film that's up for some prizes. When you're operating at that level, the studios and networks will expect you to participate in publicity events and awards campaigns.
As a matter of fact, your employment contract will likely have language that ensures you take part. And, hey, that's a good thing! Getting your face out there puts you on the industry radar, and it sure beats staying home while your co-stars grab all the attention. That said, there are success stories and flubs during every awards campaign, and lessons we can learn from each.
Take the cast of one of TV's hottest dramas, HBO's "Succession." In December, the New Yorker ran a profile of its Emmy-winning star Jeremy Strong. Though the feature praised his performance, it painted a portrait of an actor who is so precise and impassioned about his craft that it makes him come across as difficult to work with. There was a whole lot of chatter online about whether that's a good thing. Either way, Strong is probably thinking twice about the next splashy profile he agrees to.
His co-star Brian Cox, on the other hand, has seemed to delight in his winter press tour, as he promotes both "Succession" and his new memoir. He has offered uncensored opinions of actors he's worked with in the past, revealed roles he turned down, and shared spoilers for the show. When Deadline asked him if he was worried about putting himself in a vulnerable position with such candidness, he quipped, "I'm too old, too tired, and too talented for any of that shit."
Will these incidents in the press hurt the HBO series? No, of course not. Those guys are stars, and they can get away with practically anything. But you're not one of them (yet), so you have to take a different tack when you're on the record.
The first rule is simple: Be positive. I don't care if your puppy just died; when you're out in public promoting a project, you have to come across as the happiest person on the face of the planet. Everything is wonderful, your cast mates are brilliant, and you only wish that every working experience was this good.
The second rule is: Be consistent. If you're on Broadway doing eight shows a week, every performance you give has to be solid gold, because this is the first time that particular audience is seeing it. The same applies to press junkets. You're trapped in a generic hotel room with a crate of bottled water, and you have to keep a smile plastered on your face while reporter after reporter asks you the exact same questions. You don't get to sound tired or rehearsed when you give each of them the exact same answers.
The third rule is to keep it real while you're being fake—and if I have to explain what that means, acting might not be the right career for you.
This story originally appeared in the Feb. 24 issue of Backstage Magazine. Subscribe here.