For Jeremy Strong, acting is like tennis. It's also like painting. Other times, it's a lot like playing guitar. It really depends, at a given moment, on whomever it is he's quoting.
"Everyone has said things better than me," Strong insists with a laugh. "I rely on other people's words, so I'm going to keep quoting things." While he does cite everyone from Shakespeare to Bob Dylan to Federico García Lorca to Meryl Streep during our hourlong conversation, Strong has plenty to say himself, too—particularly about acting, the layers of consciousness it blends, and its metaphysical demands.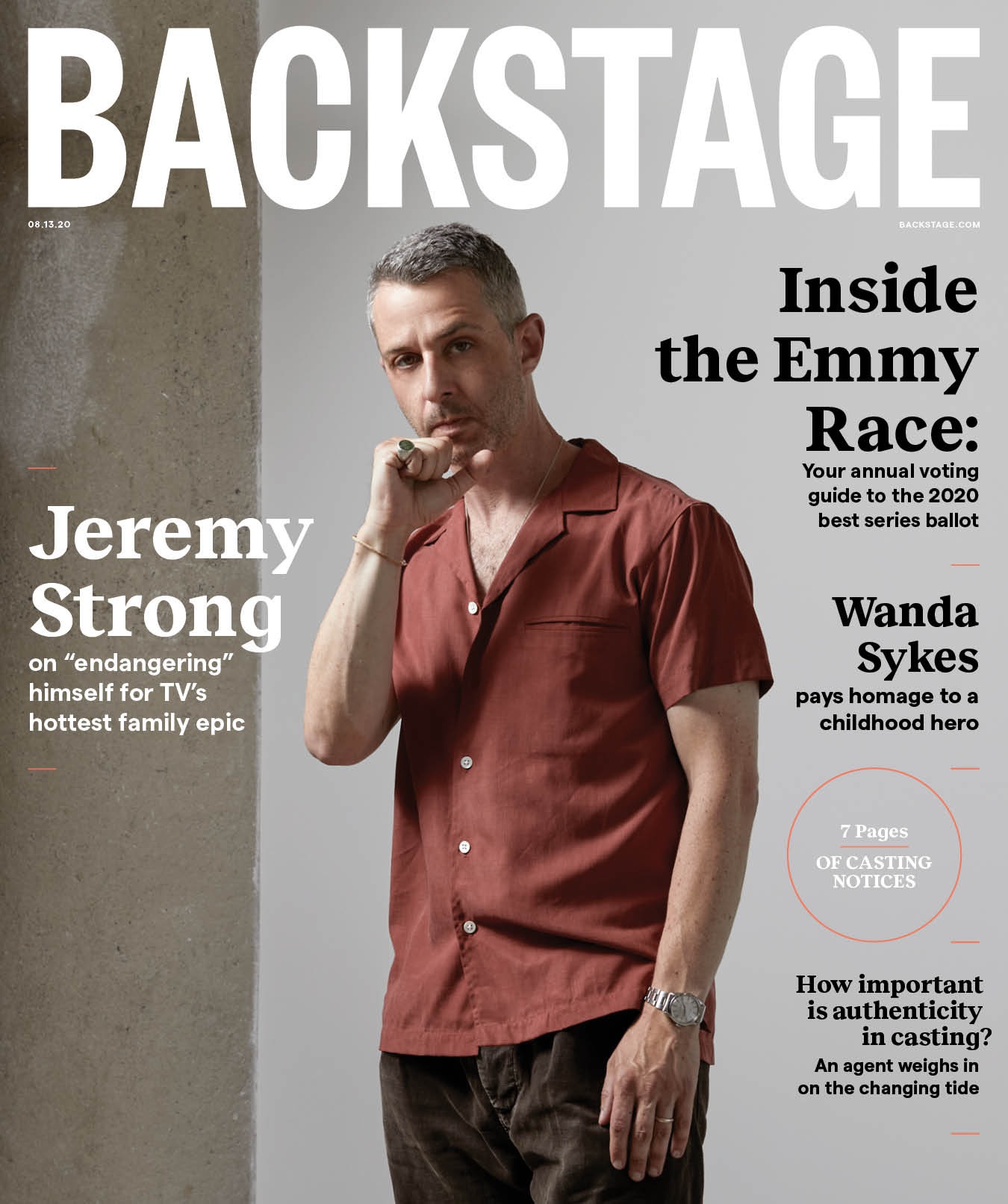 "I'm reading this book right now by Andre Agassi called 'Open.' It's his autobiography, and it's basically about how much he hated tennis and how he was locked in this endless mortal combat with this thing he couldn't stop doing, that he was obsessed with doing, but that caused him a lot of psychic pain," Strong muses. "I wouldn't say that I hate acting. I have a ton of joy in the creative process. But the idea, to me, is it's like you get to be a beginner forever. You have to have a beginner's mind."
The "beginner's mind" is a reference, too, to Zen philosophy. But more on that later. The Agassi autobiography did not end up on Strong's nightstand by chance. "I'm reading it for the show, because it seemed it could be useful," the actor says, referring to HBO's "Succession." "[Agassi] had a very difficult relationship with his father." A similar through line can be found on the pitch-black satire about the Roys, a media family of billionaires; each character, including Strong's Kendall, is in some way vying for the affirmation of iron-fisted patriarch Logan (Brian Cox).
Though the Jesse Armstrong–created series—which was mid-production on Season 3 when it was forced to shut down due to the pandemic—is an ensemble showcase in the truest sense, Kendall has become its best argument for a main character, antagonized by demons that could make even those of a tennis champion read like a bedtime story. Oscillating between helpless and dead-eyed destructive, there's no wonder why the role just notched Strong his first Emmy nomination for Season 2.
"His needs are so oceanic, and his pain is—there's, like, a grand canyon of hurt in him," Strong says. He's speaking via Zoom from his sunny patio in Los Angeles, where he appears to carry none of the anguish of his onscreen counterpart. "I always thought of myself as a character actor, and those were my heroes—the chameleonic actors who would travel somewhere far from who they are every time they did a role. But Kendall feels like the only way out is through. I have to practice the discipline of moment-to-moment honesty without any disguises."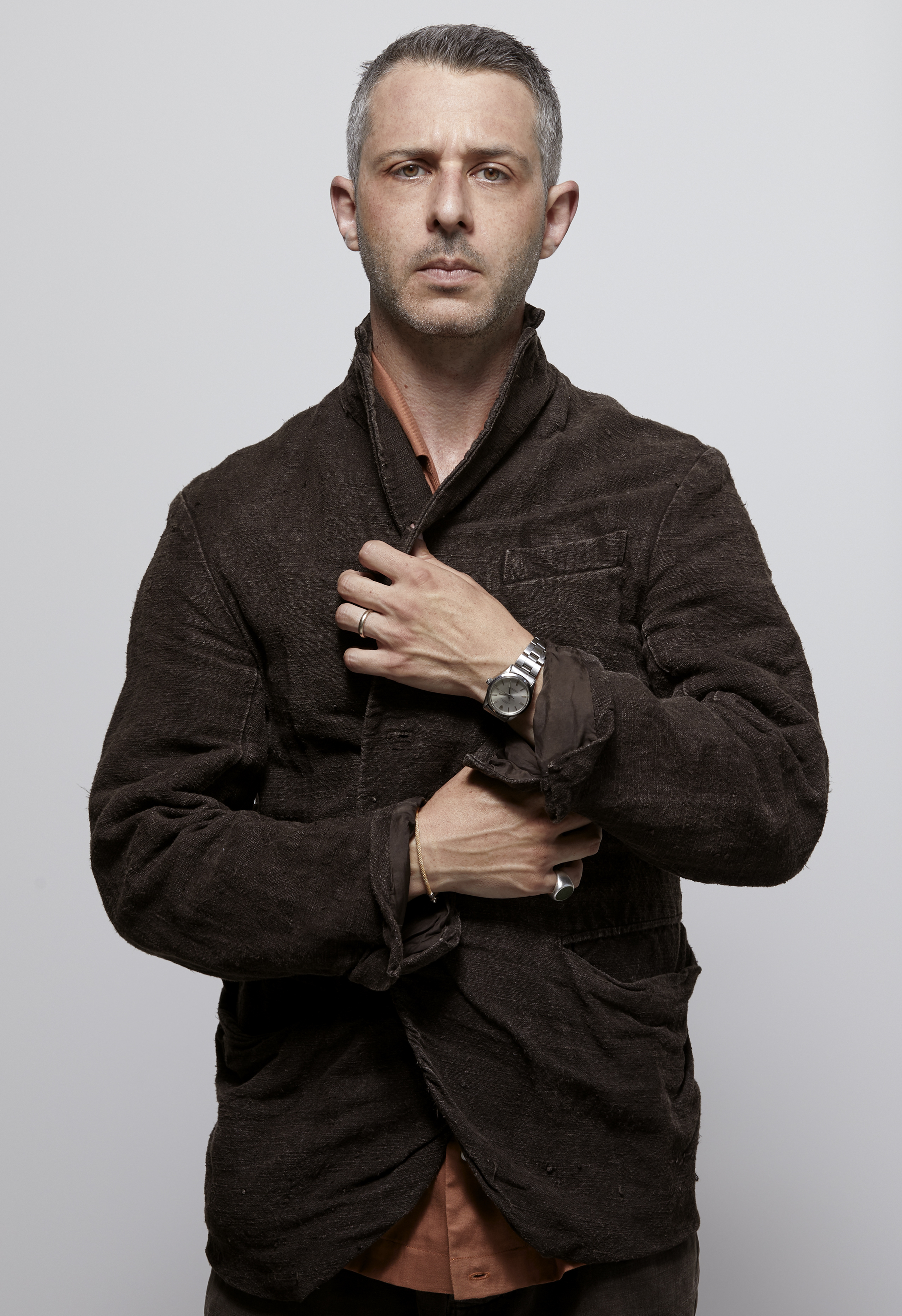 Despite Kendall's mercuriality, Strong maintains that in order to play a person who is endlessly at war with himself, it isn't necessary for an actor to take a decisive stance on their character's every motive or purpose. A great performance instead comes from a visceral connection—or, as Strong once heard someone call it, "your belly mind."
"Acting is not a theorem that you're trying to solve. You don't have to know those answers in an intellectual way," he says. "You try and connect with the emotional physics of the character: What do they need? How are they in trouble? In one of the books I read about the Murdochs"—who are, let's say, an influence on "Succession"—"there was a mention about how tightly James Murdoch would tie his shoes. That was a little detail that honestly gave me so much, that told me something about a tension level in that person.
"What I feel proud of on 'Succession,' " he adds, "is that I've taken it as far as I know how to go as an actor and as a person, in terms of kind of endangering myself."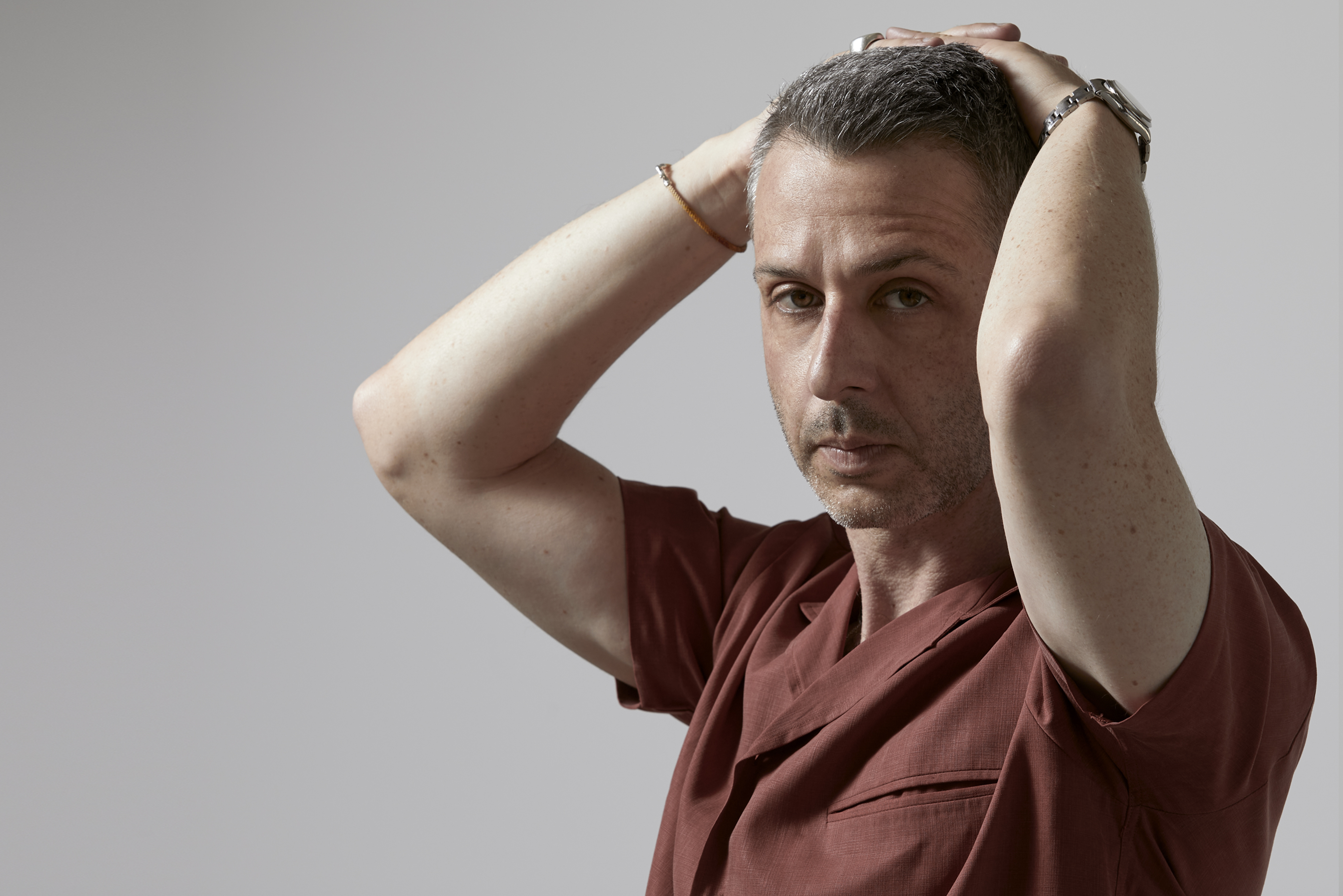 If that sounds life-or-death serious, well, for Strong, it basically is. But that's only because acting is and always has been inextricable from his own personhood. When he was a kid in inner-city Boston, a self-proclaimed ham, his mother got him involved in a children's theater group. Something clicked for him then, and it has kept clicking since. "I was five, and I must have found it to be an escape and a release and all the things that it still is for me now, but for different reasons," he says. "As adults, our creative selves and our social selves are pretty separate. And when you're young, they're fused. You're just present and are an open channel to your imagination and instincts. And then as you get older, the world can muzzle that in different ways."
As he grew up, Strong continued to do theater, feeling at home in a way that contrasted with the displacement he experienced in other areas of his life. As he explains, "I just had an elemental sense of sanctuary, and whatever I might have to offer, that's where I wanted to offer it, on that altar." He followed acting like a faith all the way to Yale, where he studied theater before switching to English, still performing in plays as frequently as possible. Eventually, as so many have before and after him, he tried his hand in New York City, where work as a waiter and in hotel room service subsidized what could generously be considered Off-Off-Broadway theater.
READ: Why 'Succession' Has One of the Best Acting Ensembles of the Year
Still, his mind was one-track, and he kept knocking on the door even though it appeared bolted shut. "There were so many years where I'd be in the subway, on the F train, and I'd see someone on the cover of Backstage and I would think, Fuck, man, am I ever going to get a chance to work?" he remembers. "Am I ever going to get a chance to work at a level that feels exciting and meaningful? Am I ever going to be able to make a living doing this? Every actor is in a wilderness for some amount of time, and it tests your staying power and resolve and foolishness, in a way, because it's a crazy thing to persist when there's no evidence around you that suggests it might work out. And I guess something in you just keeps going. Something in me just had to keep going."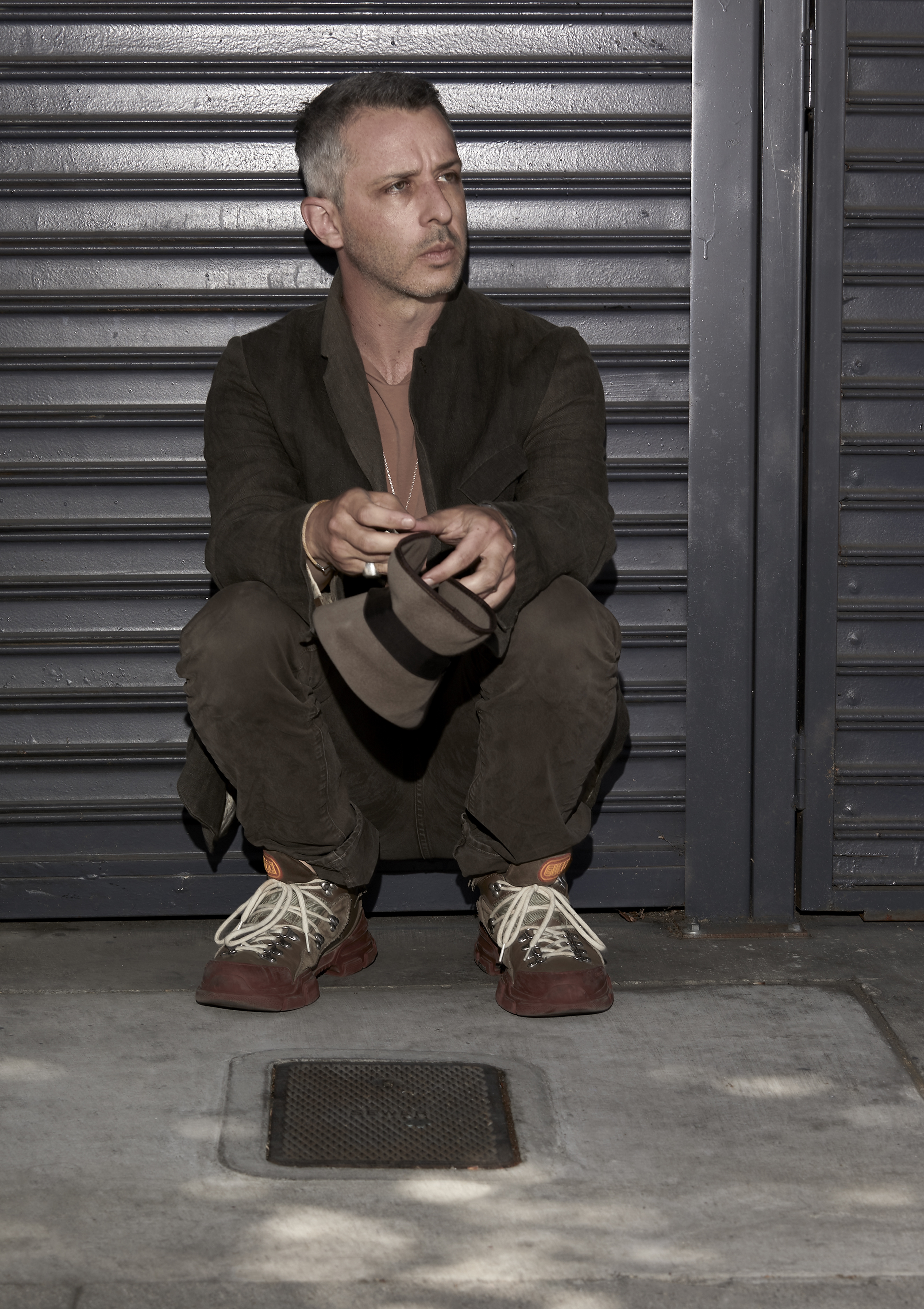 As so rarely happens, things started to work out for Strong. He amassed a few reputable Off-Broadway credits in the early aughts, and in 2008, he made his Broadway debut in the Roundabout revival of Robert Bolt's "A Man for All Seasons," starring opposite Frank Langella. The production coincided with another turning point in the actor's career: He began working regularly in film, while theater took a back seat. Still, the play's director, Doug Hughes, gave Strong some of the best advice he's received to date: "You have to forget where you're going." Now, whenever you see him on camera—in "Zero Dark Thirty," "Lincoln," "The Big Short," or today on "Succession"—know he fought to be conscious of that with every take of every scene.
The mantra may well have planted Strong's fascination with the concept of beginner's mind, which, as he applies it here, is the idea that one can never really know "how" to act.
"People talk about craft, about technique, in a way that makes it sound like these are known quantities, something that someone possesses, and I've certainly never felt that way," he admits. "I wish someone had told me that. I spent many years thinking I was missing something, like some acting chromosome, because I didn't have a sense of security in terms of, 'I know how to do this.' You have to perpetually be a beginner. Every scene, you're starting from scratch again, and you don't know what's going to happen."
"You have to perpetually be a beginner. Every scene, you're starting from scratch again and you don't know what's going to happen. And the idea of that unknowing… that's where I get great joy."
There are, however, some controlled measures you can put in place to preserve your own beginner's mind. For example, Strong is particularly thoughtful about where and when he reads a script for the first time. That way, "It can imprint itself on you the way it wants, because it will only do that once." Ultimately, he believes, there has to be a reconciliation of preparedness and continued blankness, of knowing exactly how your character would react while still having no idea how they actually will.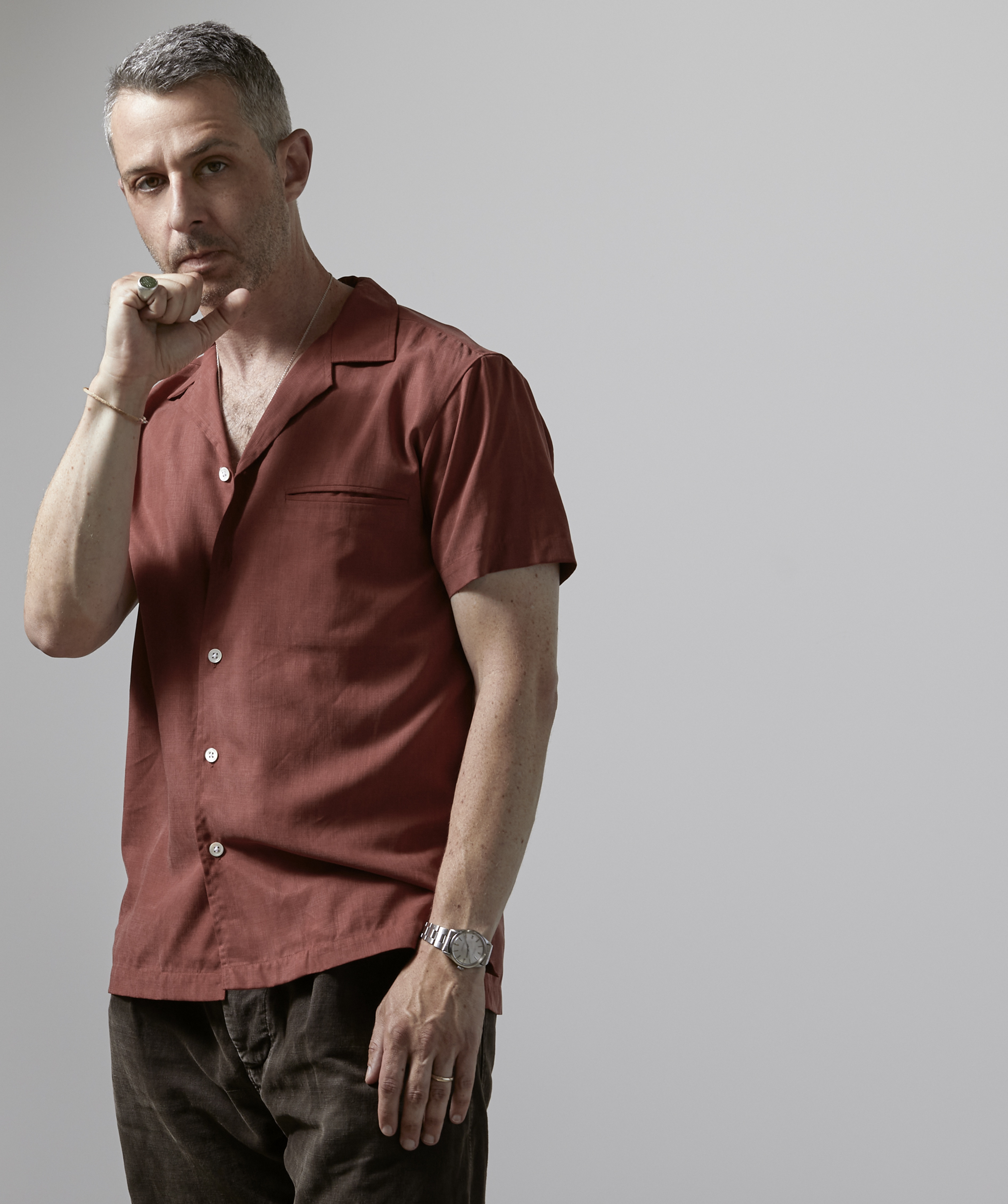 "It's like you enter into some kind of creative state, and in that moment, all of your preparation and acuity of perception and intuition—hopefully, those things are all firing on all cylinders," he says. "I have to do so much work and really saturate myself and my unconscious as much as I can through research, through attuning, in blind exploration and through deeply internalizing the material. You can change, almost molecularly, cellularly, who you are. And when all of those things are done, then you can drop all of it and have a beginner's mind."
While reading recently, this time a book about painting by Norwegian author Karl Ove Knausgård, Strong came across a passage that struck him like lightning, and he underlined it, by his estimation, 50 times. "He said that painting cannot merely reconstruct a moment. It must itself be a moment," he says, relating the idea back to performance. "It must not exist beforehand, but come into being in the moment it is expressed."
It's there that Strong signs off; but with just one last thing to say, he adds a coda via email the following evening. He knows he spoke about acting, specifically on "Succession," in a way that makes it sound entwined with pain and endangerment. But he hopes to emphasize that in searching for that liminal space, in acting and in life, pain is just the cost of admission.
"That pain is because acting is still a mystery to me. I love it, need it, am afraid of it; it constantly eludes me, and I think it is always only an imperfect attempt," he says. "I think the thing that has motivated me is a search for authentic experiences where you go beyond yourself. And acting just happens to be the closest way I know to do that—to go beyond yourself and to, at times, break your own barrier and come upon some form of genuine expression.
"Everything I do is oriented toward that search," he concludes. "For the unexpected, authentic moment that comes only when you have prepared the ground in the right way and are giving it everything."
This story originally appeared in the Aug. 13 issue of Backstage Magazine. Subscribe here.
Looking for remote work? Backstage has got you covered! Click here for auditions you can do from home!
Photographed by Patrick Hoelck on 7/14 at Werkartz in LA; Styling by Jeanne Yang; Hair by Robert Lopez