As an early-career model in New York City, it can be tricky to find your footing. You're trying to make it in the world's most competitive modeling city, after all! Once you've gotten the hang of go-sees and put together a killer model portfolio, it's time to find a modeling agency to represent you. Although you've probably already heard of top-tier agencies like Ford Models and IMG, that's not where new models should start. Instead, you should focus your energy on NYC modeling agencies that are committed to nurturing new talent.
From Elite to DNA, we've put together a list of six NYC modeling agencies that are actively seeking fresh faces—and, most importantly, will offer you the support and industry resources you need to jumpstart your career.
The Breakdown: If you're new to the industry—but have already established a strong following online—signing with Elite could be your next step.
Submission Policy: Elite Model World accepts NY submissions through Women Model Management, part of its international network of agencies.
Elite Model World is credited with conceiving the very concept of "The Supermodel" as they guided the careers of icons like Cindy Crawford, Gisele Bundchen, and Claudia Schiffer. Elite books editorial-heavy work for its clients, placing models on covers like Vogue, Harper's Bazaar, and Elle, and establishes brand partnerships with high-profile beauty and fashion brands from Estée Lauder to Tom Ford.
According to Vogue Business, Elite has also unrolled a new digital division meant to capitalize on talents' social media followings by offering in-house content creation for clients. "Traditionally, models had no way to grow their own career," explained Elite World CEO Julia Haart. "Now, I have the unique opportunity to help my talent and shift the power dynamic." If you're already a big name on Instagram, you've got a shot at being represented by Elite, who also manages a global network of agencies that may be more suited to your experience and personal needs.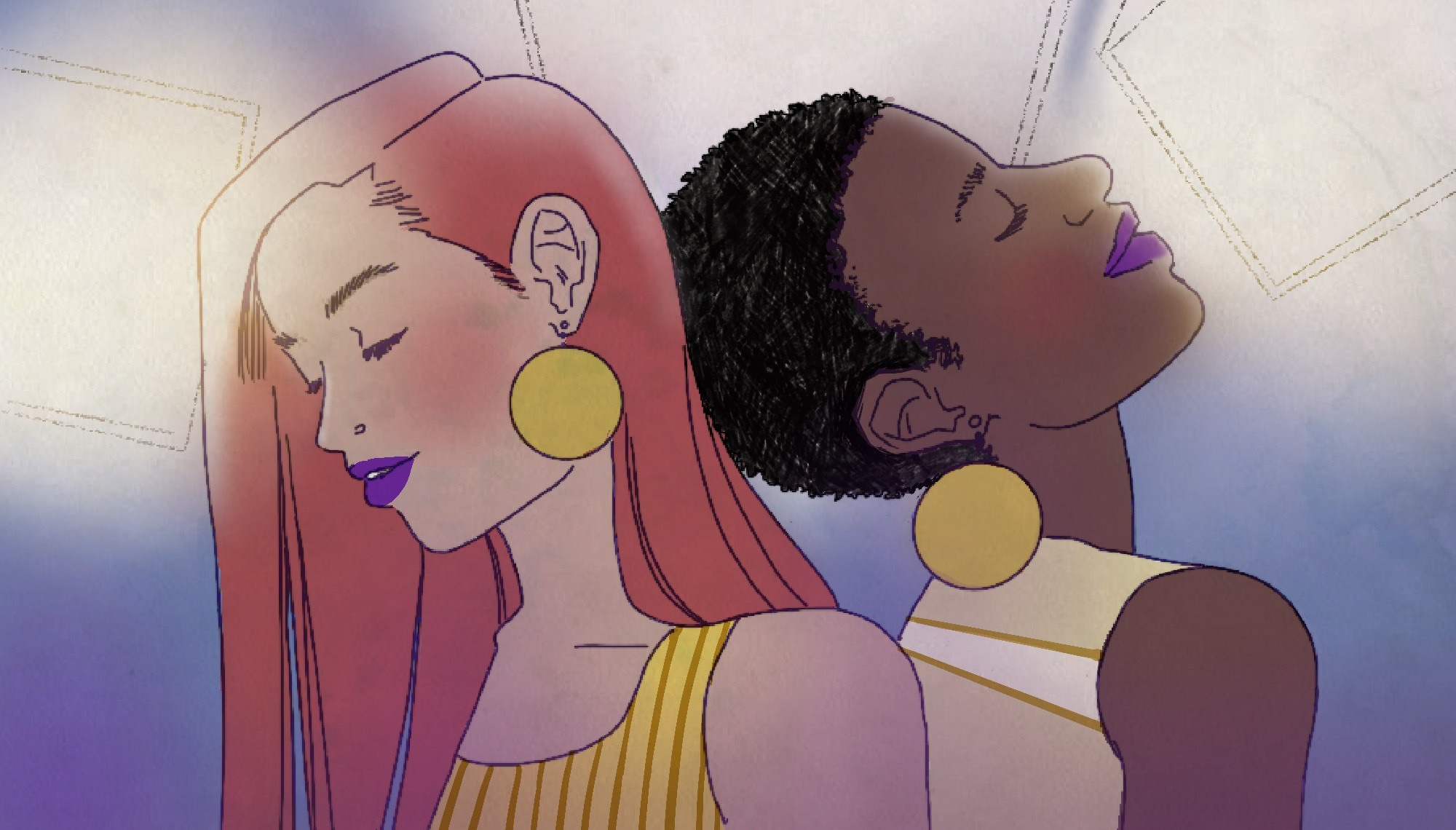 How to Become a Model in NYC
The Breakdown: Consider Women360 if you're looking for a close-knit team of agents who ensure the well-being of their clients across all experience levels.
Submission Policy: Submit your online by providing your information, measurements, and three headshots.
Operating under the umbrella of Elite Model World, Women360 boasts offices in New York, Milan, and Paris, and works with industry greats like Ubah Hassan (Gucci, Oscar de la Renta) and Alyssa Miller (Guess, Vogue). Despite this impressive roster, W360 remains committed to maintaining a boutique spirit. Stephanie Jackson—a W360 client who recently walked for Cynthia Rowley in NYFW—tells Backstage that when she signed with the agency as a new model fresh to NYC from Vancouver, the agency took a personal interest in her passions. "With this smaller team, I was able to curate a special bond with each booker," she says. "They took the time to get to know me, rather than just being another face. Not only did this allow us to have a deeper connection, but they were able to find jobs that acknowledged and complimented my other strengths."
What's more, Jackson says that the agency is genuinely invested in her personal well-being, not just her career. The agents are "constantly reassuring us that we are in this together; that it is a two-way street," she explains. "Even in times when I am traveling or working in other cities, they are still checking up to see how I am doing—job-wise, of course, but mentally as well."
The Breakdown: Established in 2015, Heroes Model Management has already made waves in the industry by landing high-profile jobs for their clients.
Submission Policy: Submit online by providing your contact info, measurements, and four photos.
A new agency for the new model! Since its inception, Heroes Model Management has taken the industry by storm. Clients have walked for Paris Fashion Week, Milan Fashion Week, and New York Fashion Week, and landed major editorial spreads with brands like Prada, Zara, Calvin Klein, and Hugo Boss. "By embracing the various strengths of the models we represent, we have focused our management on establishing new faces as well as elevating the careers of our more established models," Director and co-founder Julien Miachon-Hobson told WWD. Male models take note: The agency launched Heroes Men in 2016 and began sourcing new talent from social media. "[We plan on] curating every aspect of their careers from imagery to social media, but more importantly, adapting our management to the ever-evolving movement of fashion," Miachon-Hobson says. With a growing presence in the industry (and sparkling reputation) Heroes is a great resource for early-career models hoping to cultivate a sustainable career.
The Breakdown: As a proper boutique agency, Fenton gives newer models the chance to be discovered more easily than bigger agencies like Ford and IMG.
Submission Policy: Submit your information and four photographs through their website.
Fenton Model Management's speciality is discovering and nurturing early-career talent like Baylee Bardot (CoverGirl) and Anna Usachevna (Vogue Italia), offering opportunities in both editorial and print work. This NYC agency represents male models, as well. Model (and New York native) Layla Sharifi chose Fenton because of its community-minded approach. "The agency itself is small, which makes it easy to contact an agent," Sharifi told Backstage. "They have some of the fastest response times I have seen. They will always reply to any questions or concerns I have quickly, and are also fast and clear about payments, which I've heard is not always the case. Going into the office, everyone knows you, and that feels reassuring and inspiring."
Before signing with Fenton, Sharifi was a freelance model with very little industry experience. During the signing process, they went back and forth with the agency to discuss the contract. "Thankfully, Fenton was incredibly receptive to my concerns," Sharifi says. And the decision to sign with the NYC agency seems to have paid off—these days, they book a consistent stream of high-paying jobs, "way more than I could have imagined as a freelance model." For more insight into Fenton's client roster, their YouTube channel features short interviews with models they represent.
The Breakdown: With its long-standing industry reputation of being both large enough to succeed financially and intimate enough to craft a distinct image for each client, DNA remains one of the best resources for early-career models.
Submission Policy: DNA asks that you submit photos via email.
Founded in 1996, DNA Models has managed the careers of legends like Linda Evangelista, Amber Valletta, and Doutzen Kroes. You're sure to recognize the faces of most of DNA's current clients, as well: Kaia Gerber, Emily Ratajkowski, and Jeanne Damas are all repped by DNA. But the agency has an equally impressive Development roster, with new faces gracing the pages of esteemed fashion brands and publications around the world.
DNA is intentionally built around a small roster of models. "We have fewer girls than many of our competitors," explained founder and CEO David Bonnouvrier in 2013. "When we started, we were five agents for one girl. And we know that we can only do that for a few at a time." To stand out, you'll need to put in the work. "One thing we look for is someone who is going to be extremely positive and dedicated and is going to take it extremely seriously," Bonnouvrier said. "You're only going to get by so far by being the highest-stakes con artist in the world." Considering the agency's stature, signing with DNA is more realistic if you've already developed a very strong portfolio—but the agency will certainly provide the reputation and resources needed to kick off a meaningful modeling career.
The Breakdown: Are you a lifestyle model, plus-size model, or influencer? STATE could be the right fit for you.
Submission Policy: You can submit through their

online form

; New York open calls are by appointment only.
In addition to representing a fabulous slate of fashion models, STATE Artist Management is also committed to finding opportunities for their lifestyle, influencer, and plus-size clients. This agency has one of the most diverse rosters on this list across race, gender, size, and age—a refreshing reminder that many agencies are starting to better reflect the world around them. STATE is led by COO Bob Ivers and CEO Susan Levine, who in 2018 oversaw the merger between STATE and MSA Models (founded in 1947).
STATE places clients in global fashion brands and advertising campaigns alike, with models like Florencia Cuero and Cassidy Roney shooting for Glossier and Maybelline. Roney, who signed to the agency nearly three years ago, says she was struck by STATE's willingness to think outside the box. "I've been with other agencies in the past who have left me with a laundry list of what I needed to work on to fit in better," she tells Backstage. "My bookers at STATE were ready to adapt to me instead of the other way around." This makes STATE a great place for newcomers to find their footing in a frequently fickle industry. "If you are just starting out in the industry I think they are a great growing agency who is willing to learn and adapt to the changing world," she says.