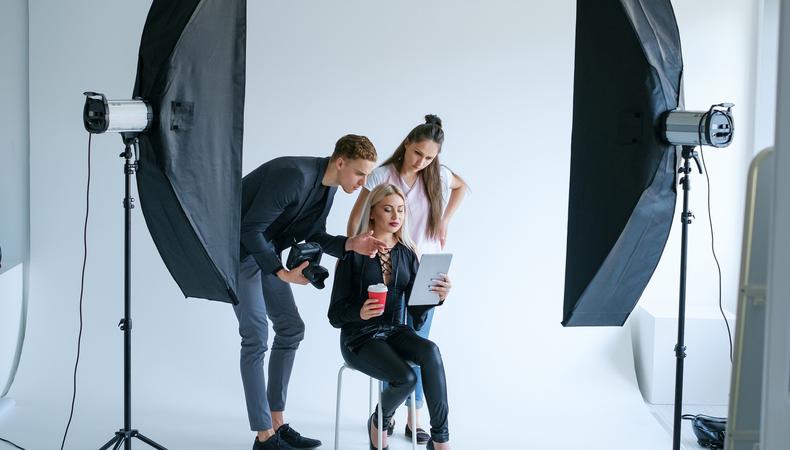 Many actors get commercial print work. It's a great way to use your acting skills and earn money. However, it's crucial that actors understand what they're signing and a potential change that needs to be made when given a model release form during a commercial modeling job.
Commercial models are generally paid by the hour or receive half or full-day rates. The fees are based on a number of factors. The usage and how long the ad runs can be determining factors on the earnings. The term usage refers to where the ad is running. Is it being placed in a magazine, newspaper, direct mail piece, or in a high-exposure format? High-exposure formats refer to ads running on billboards, posters, on the side of a bus, or even on a package.
Typically, models are paid bonuses when the ad is running in a high-exposure format because they can lose work when that happens. You want to be in a high-exposure format. It's fun to drive down the street and see yourself on a billboard. But, if your billboard is for a bank, no other local bank will hire you because you are too closely connected with a competitor. It's also possible to be overexposed in a market due to being seen too much, which can cause you to lose jobs. So, to help compensate the model for potential loss of work they generally receive a bonus.
That gets us back to the model release form. This form is a legal document. Basically, it says that you're giving permission to have your image used and you need to sign it. Here is where things get tricky. In every form, it will state in these or very similar words, that your image can be used through any media or any other purpose whatsoever.
Since you or your agent negotiated a fee based on your image's usage, I would recommend thinking twice before just signing a form with this statement. If you sign the document as is, you're allowing them to use, let's say a newspaper ad, and run it on a billboard. By signing it without making any changes, you just gave them permission.
You might consider scratching out the words that give them permission to use your image in other ways than what was negotiated and write into the document exactly how your ad will run. If it will run in a magazine, then notate that it is for magazine only, initial it, then sign it at the bottom. That will help prevent people from using your image in any other format unless they negotiate a different deal with your agent.
If for any reason a photographer gets upset with your changes, just ask the photographer to call your agent. Let your agent get involved in these discussions. You're there to work as a commercial model, not a negotiator.
The views expressed in this article are solely that of the individual(s) providing them,
and do not necessarily reflect the opinions of Backstage or its staff.