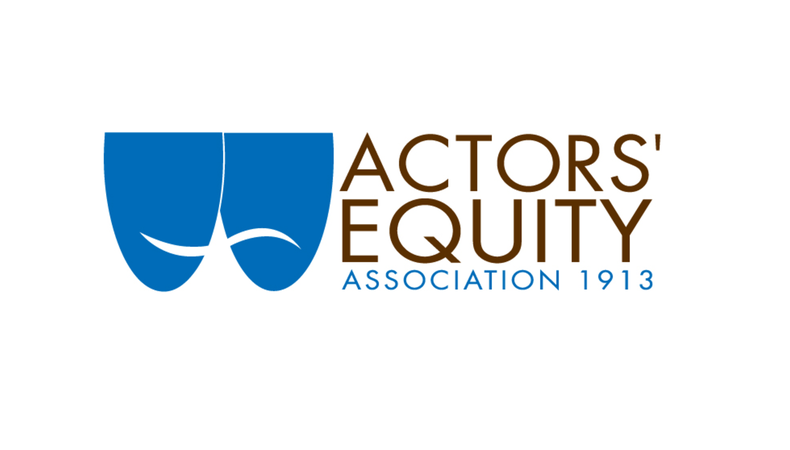 "The actor stands alone, in splendid isolation, which means, I fear, that he must often accept injustice with seeming gratitude and sometimes eat humble pie as a daily meal." – Actor Frank Gillmore, 1913
Actors' Equity was formed in 1913 to advance, promote, and foster the art of live theater. What began as a small Midtown gathering of actors is now a thriving national labor organization with over 51,000 members; whether you are a card carrier, future member, or belong to a sister union, take a look at some little known facts about the professional stage actors and stage managers union—and the brave performers who set the groundwork for this institution that has been around for more than a century.
How 14 career actors earned their Equity cards.
1. Prior to AEA's formation, actors were charged penalty fees for a slew of minor offenses, including "talking in the wings," "talking loudly," and "being seen drunk at a bar." They also had their pay cut in half for the privilege of rehearsing and performing on holidays.
2. On May 26, 1913, 112 actors met at the Pabst Grand Circle Hotel (yes, that Pabst!) to form the union and demand equity. What stands in the hotel's place today? Columbus Circle's Museum of Arts and Design.
3. In 1919, a $100,000 donation from former dancer Lillian Russell allowed the "Follies" chorus girls to join together and form Chorus Equity; they would go on to merge with Actors' Equity in 1955.
4. Also in 1919, a young AEA went on strike and darkened Broadway for the first time ever. Producers lost $3 million—the equivalent of over $40 million today!
What nonunion actors should know about union strikes.
5. On the other side of the 1919 strike, Equity nearly quadrupled its income; a series of benefit performances featuring Broadway's biggest stars earned the union over $80,000, and raised its membership from 3,000 to 14,000 in only a month.
6. One of the organizing performers' greatest complaints was no pay for rehearsal time. As part of the strike, Chorus Equity president Marie Dressler staged a public demonstration wherein a large group of Broadway dancers were taught a complex routine in less than fifteen minutes. Sound like a modern-day dance call? Audiences were amazed at the dancers' skill and stamina.
7. After 1919, Broadway did not go dark again until 1960; that strike resulted in health and pension plans for actors and stage managers.
8. In the midst of World War II, Equity members created the Stage Door Canteen, a private club for servicemen and women in the middle of Times Square where they would receive food, dance with Broadway beauties, and watch world-class entertainment, all free of charge. The idea soon stretched out to other cities, and the New York Canteen (expanded in 1944) served up an estimated 2,000 sandwiches—and 3,000 cups of coffee!—each day.
The pros and cons of going union or not.
9. It's not just singing and dancing; Equity has a long history of standing up for political causes, including ending segregation in the 1940s and resisting McCarthy era blacklisting in the 1950s. In 1943, Paul Robeson was the first black actor to play Othello on Broadway; when the production toured the country, Robeson faced extreme discrimination at almost every stop. Equity responded by forming the Hotel Accommodations Committee, determined to find decent lodging for African-American actors on tour. Later, after nearly a decade of standoffs and negotiations, the union successfully integrated theaters across the country.
10. One example of Equity's success against blacklisting? A 1953 production of "The World of Sholom Aleichem" starred entirely blacklisted actors, yet was still reviewed—and praised—by the New York Times. The run quickly sold out, and in 1959 the Jewish fable play (with major anti-McCarthy undertones) became a film starring Zero Mostel.
11. In 1950, chorus girl Florence Baum inadvertently created the "Legacy Robe," a rite of passage that would become one of Broadway's favorite traditions. On opening night of a Broadway musical, the robe is bestowed upon the chorus member with the most Broadway credits. After a ritualistic circling of the stage and dressing rooms, the show's costume department adds a small and durable memento. Once robes are entirely covered with Broadway artifacts, they are retired; past robes can be found at the Smithsonian and several other museums, and are proudly on display in Equity offices in New York, L.A., Chicago, and Orlando.
How to handle open calls, even without an appointment.
12. All actors know the worth of a great stage manager. The partnership between actors and stage managers is so crucial that stage managers became an official category on the Equity Council in 1982.
13. Finally, one of the most important responsibilities listed on an Equity membership card is "Give your best possible performance," reminding members that—politics aside—hard work, heart, and passion are at the root of the job.
The next time someone questions acting as a profession, remember this quote from actor Francis Wilson, AEA's first president: "The actor is an artist doing business under commercial conditions.... He has submitted to more injustices probably than people of any other trade or profession."
Learn more in the Equity centennial book, "Performance of the Century: 100 Years of Actors' Equity Association" and from its website actorsequity.org.