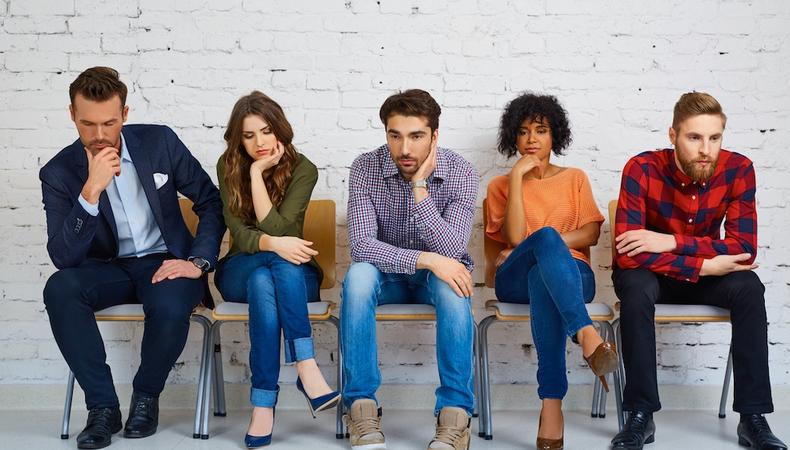 It's almost as difficult to sign up for an Actor's Equity ECC (Equity Chorus Call) or an EPA (Equity Principal Call) these days as it is to as win the "Hamilton" ticket lottery.
If you're unfamiliar with how AEA has worked in the past, here's a quick rundown. For years, you were required to register for an ECC in-person at the physical location. To attend an EPA, you would have to arrive first thing in the morning the day of the call and wait to sign up for a time slot. Basically, it was a lot of waiting on top of more waiting.
So when AEA switched to their current online system in 2016, it was long overdue. Now you can simply log on to the members-only section around noon depending on when the audition is being held. (Sorry, EMC and Non-Equity: this doesn't apply to you.)
But technological advancements don't always mean improvements.
Every day I hear from exasperated fellow Union members upset that the process is still too slow or too difficult. Comments like, "It's only one minute past the start time, and all the slots are taken. Why can't Equity make this system better?"
Well, I have a solution for you. My number one tip to get yourself seen for open calls?
Show up to the audition, whether or not you have an appointment!
It's too easy to hide behind technology. I get it, we're a social media-obsessed culture. Everything is automated, so why step out your front door if you don't have to? Here's why: if you don't show up for your career, your career is not going to show up for you. If you're Non-Union, don't let Audition Update be your guide for whether or not you show up for an audition. Don't hand your decision-making power to a computer.
Theater is a live experience, so the best way to become part of it is to be live and in-person. I can hear your rationalizing already: "But why waste my time? What if I go and sit around all day without getting seen?" Don't rationalize your way right out of an opportunity. Chances are pretty great that people aren't going to show up for their appointments and if one or two people are going to get those slots, why shouldn't one of them be you?
If you're truly focused on the journey and not the destination, showing up to that appointment will be worth it. If you don't get seen, then you make new friends instead, go to the gym, or buy groceries. Don't wait to live the life you want to live. To me, that's success.
Equity will eventually find a way to make this system work better, but don't let small frustrations deter you from what you want. Being an actor is worth sacrificing the time to show up for you career right now.
The views expressed in this article are solely that of the individual(s) providing them,
and do not necessarily reflect the opinions of Backstage or its staff.