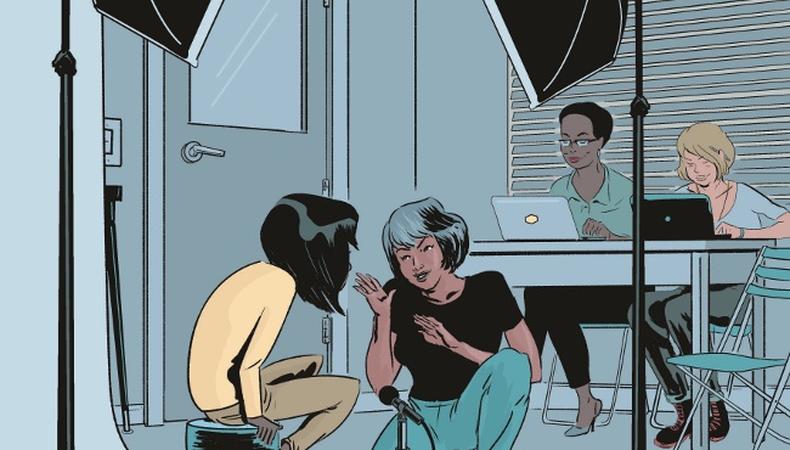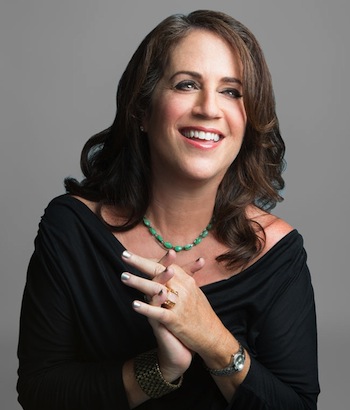 There are so many directors out there who are great at the technical aspects of the job but simply don't know how to communicate what they are looking for. I am fortunate enough to be working with a director who speaks fluent actor.
If he likes what you're doing, he'll spend much time and effort giving you anywhere between five and 10 notes on your scene before having you do it several times. If you don't know your lines inside out, front to back, your head will explode, so word to the wise, know your script and know your character when working with a hands-on director. I've seen him give direction that is the opposite of what we're looking for; it's not a trick, he just wants to know that he can direct you, to see if you're listening and can change on a dime.
Working with teenagers the last few weeks, I've seen an interesting phenomenon: A scene called for the kid to be cool with the girls, then yell at his parents in public, then slip back into being the cool kid. We asked them to really yell at their parents, and most of them couldn't do it—they wouldn't let loose and go for it. Even after explaining the precise comedic timing, and even demonstrating what it should sound like, most kids do it again the same exact way their parents had taught them how to do it, or their coach had shown them. Again, the key is listening.
READ: "3 Reasons Why Listening Is the Most Important Part of Acting"
So much of the success of comedy has to do with your delivery and inflection on certain words. Kids sometimes need a line reading to help understand the tone. If the director or casting director does this, you've got to be flexible enough to change the way you practiced it and jump into the suggested way of doing it. (Parents, take note: If you don't know how to pronounce a word, a name, or know the meaning of it or who it is, make sure to look it up. There's nothing worse than an actor saying a line and having no idea what he's talking about.)
I'm sure every actor has been in a situation where you've made some very clear choices but they weren't quite what we were looking for. Regardless of the outcome, as long as it's a well-informed choice, it tells us you're a smart actor and makes us want to work to help shape your performance.
Like this advice? Check out more from our Backstage Experts!
Known for her work in film and television, producer and casting director Marci Liroff has worked with some of the most successful directors in the world such as Steven Spielberg, Ridley Scott, Mark Waters, Christopher Nolan, Brad Bird, and Herbert Ross. While working at Fenton-Feinberg Casting, she, along with Mike Fenton, cast such films as "A Christmas Story," "Poltergeist," "E.T. – The Extra Terrestrial," "Indiana Jones and the Temple of Doom," and "Blade Runner." After establishing her own casting company in 1983, Liroff cast "Footloose," "St. Elmo's Fire," "Pretty in Pink," "The Iron Giant," "The Spitfire Grill," "Untamed Heart," "Freaky Friday," "Mean Girls," "Ghosts of Girlfriends Past," "Mr. Popper's Penguins," "Vampire Academy," and the upcoming "The Sublime and Beautiful," which she produced as well.
Liroff is also an acting coach, and her three-night Audition Bootcamp has empowered actors to view the audition process in a new light. The class spawned an online course available at Udemy entitled "How To Audition For Film and Television: Audition Bootcamp."
Visit Liroff online at marciliroff.com, follow her on Twitter @marciliroff and Facebook, and watch her advice videos on YouTube. You can also read her blog.