When Uzo Aduba arrived in New York City in pursuit of an acting career, she knew it would be the hardest thing she ever did.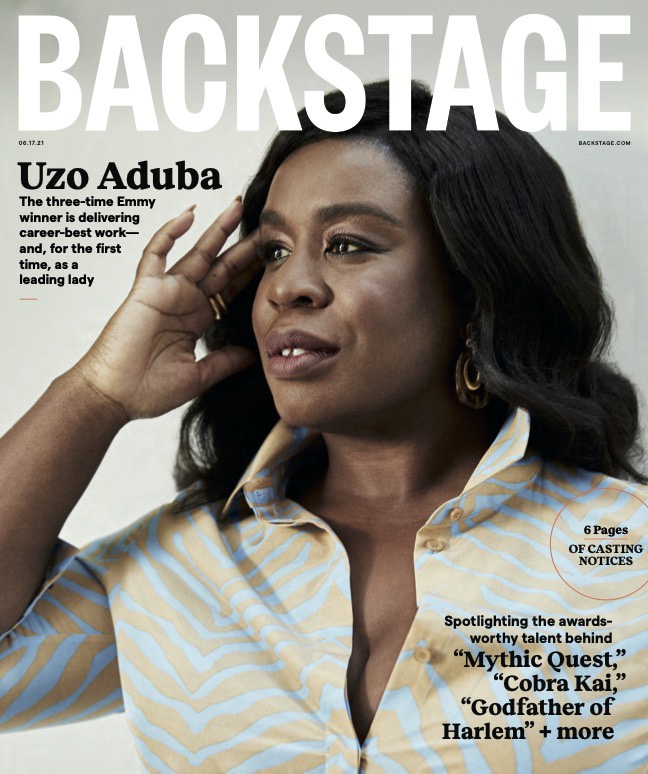 "What I didn't know," she says, "was that there was a space that existed for someone like myself that was rather narrow. And that lane was not going to align with my dreams. What I had to do at some point, that I never expected, was figure out: Is the goal just to work, or is the goal to do what you want to do and say and be as an artist?"
It took some time, as well as learning, to be comfortable with feeling, at times, "like you're watching your dreams slip away." But as she talks via Zoom from her new home in Los Angeles, there's no doubt about the path Aduba ultimately took.
She doesn't mince words, though: It was tough. Which is why that path—now lined with three Emmy Awards and the leading role on HBO's revival of its mid-2000s drama "In Treatment"—wasn't just helped along by teachers, but defined by them.
"What I'm clear about in my life—and I don't even mean to make it sound exceptional, because almost everybody has people who are 'way-makers,' who stood at a crossroads and said, 'No, boo. This way,' " Aduba reflects. "Those are people who see you and see the wholeness of what you can do."
"Almost everybody has people who are 'waymakers,' who stood at a crossroad and said, 'No, boo. This way.'"
Growing up in a suburb of Boston, Aduba enjoyed performing but never considered it as anything beyond a hobby. As the daughter of Nigerian immigrants, "School was something that I did understand, was something that I had to pursue," she explains. Which isn't to say her parents have ever been unsupportive. It just meant that in fifth grade, when a teacher told her she should take choir instead of a second science class, "I remember being so nervous, like, 'But my parents said I was supposed to do two sciences!' "
That teacher, Mrs. Bruno, changed the trajectory of Aduba's life. So did a middle school teacher, Mr. Hersee, who pushed her to sing Whitney Houston's "I Will Always Love You" at a concert a year later, prompting her to acknowledge, for the first time, "I think I can sing?"
And in high school, it was her creative writing teacher, Ms. Mehleis, who kept her after class one day to ask if she'd given any thought to attending college for the performing arts. "I very much thought I was going to be a lawyer, because I can talk a lot, as you can see," she says with a laugh. "I must've been looking at her like she was speaking gibberish. Then she said, 'You know you can go to school for this, right?' I had no idea, but it made total sense when she said it. I remember a lightbulb went off in my head: That's what I'm supposed to do with my life."
And so she decided she would. She first studied classical voice at Boston University, and then, it was on to New York to live out what she calls "a very classic story": a restaurant job at City Lobster & Crab Company on 49th Street and 6th Avenue, and an apartment in Sunnyside, Queens, that she would sometimes have to return to on foot because she couldn't afford train fare. "A lot of empty fridges," she remembers. "But I loved it. I loved it."
All of her waitressing earnings went toward what she called her "morning calisthenics": "I would read Backstage—every trade article. I didn't have an agent; I wasn't union," she says. "I would save all my money to buy stamps and copies of headshots and send them out to all these places. I worked just enough, I remember, to pay my rent and my cellphone bill."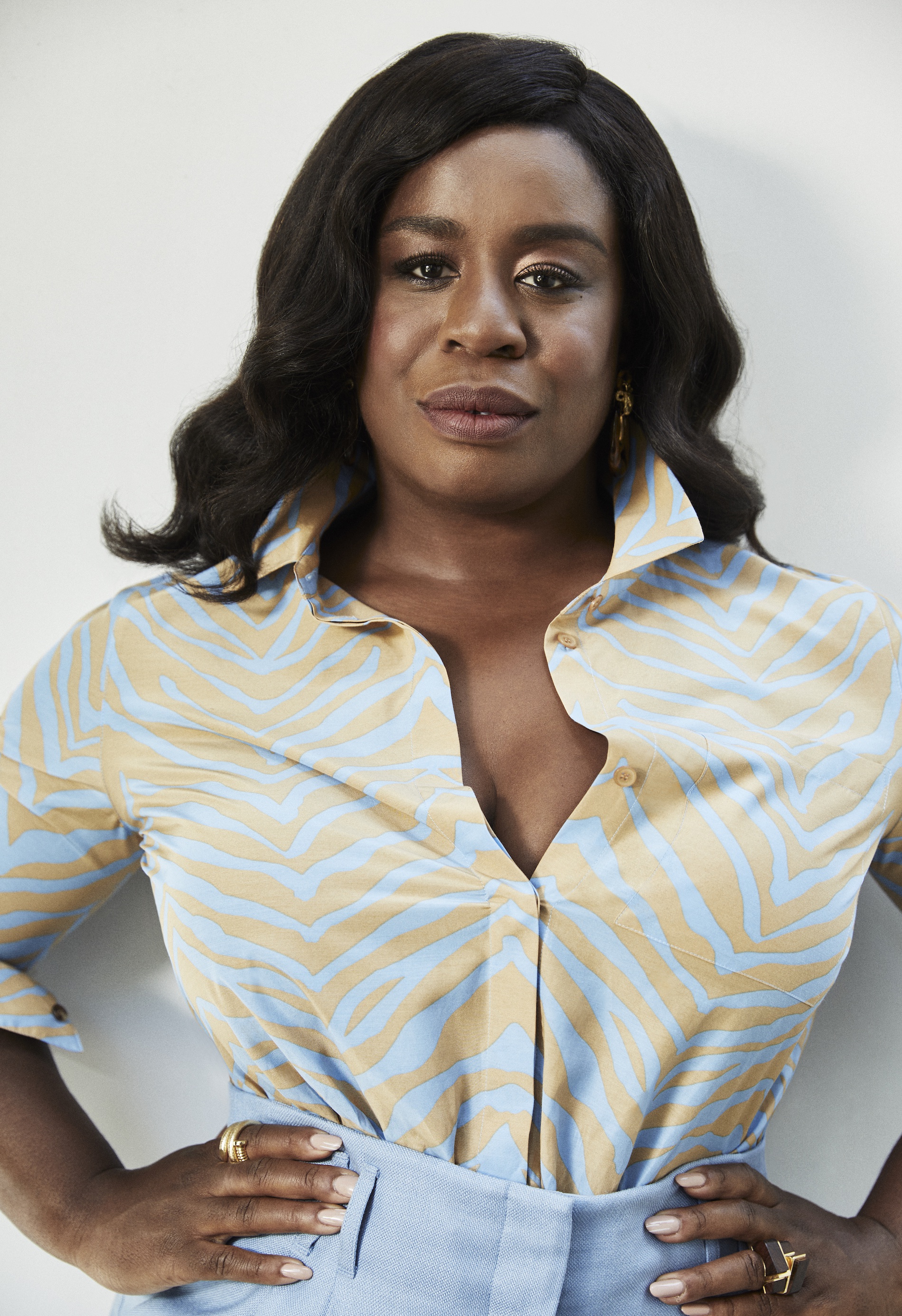 Eventually, she started to get some theater work. In fact, the first gig she ever booked, a show at Theater for the New City called "Pyrates! The CourtShip Chronicles" ("I'm still unclear about the exclamation point") was one she landed using Backstage. But this period was, by her account, "a grind," made more so by her need to grapple with the industry's expectations of her, which were often very much in contrast with her own expectations of herself as both an actor and human being.
"It had never occurred to me that the way my voice sounds, naturally, would not align with how people imagined it physically," she says of her days auditioning for musical theater. "You'd be surprised how many people learn to do that—the number of my peers I've met over the years who have become stellar Effies [in 'Dreamgirls'] when they probably should have been Elizas [in 'My Fair Lady'], who have been phenomenal Kims [in 'Miss Saigon'] when they could have been brilliant Glindas [in 'Wicked']."
She pauses, then adds: "It's a further extension of what we all know now as code-switching. It's just that, in the art form."
It's here that she brings up teachers again, but she wants to make one thing clear: You can meet people who will help you learn and grow far beyond the traditional classroom. For actors, especially, they frequently include those who don't even realize they're teaching you about yourself. "These people who keep saying, 'Just stand where you are. Keep standing where you are, and don't change it,' " says Aduba. " 'And something will come out of this.' "
READ: Natasha Lyonne Knows Great TV
That person may be a director or a voice coach, "Whether that's a Bernie Telsey," Aduba says of the storied casting director, "who, a number of times, saw it and got it. I don't mean I got the job. But he would call me in for things that I wouldn't typically be part of. That's how I got 'Godspell.' "
"Godspell," the Stephen Schwartz musical in which Aduba performed on Broadway from 2011–12, was a breakthrough in more ways than one. It was during her run in that show when her manager came in from L.A. to see a performance. "We met afterward, and the question came up: 'Have you ever thought about doing film and television?' " she recalls. "I had always thought about it, but I never dared to think about it out loud, because I just didn't see myself in the space. It felt even less inviting. Theater feels like it's the Island of Misfit Toys. The television and film landscape seemed like a closed door."
"You'd be surprised how many people learn to do that; a number of my peers who I've met over the years, who have become stellar Effies [in 'Dreamgirls'] when they probably should have been Elizas [in 'My Fair Lady']…. It's a further extension of what we all know now as code-switching."
But, encouraged by her manager ("I was probably able to hear her because it was like, She's from Hollywood!"), she started auditioning for on-camera projects that summer. The first named character she booked—the one for which she would need to join SAG, because she was not yet even a member—was Suzanne "Crazy Eyes" Warren on Netflix's "Orange Is the New Black," one of the first-ever streaming series. She'd win two Emmy Awards for the role and become one of the most recognizable TV actors of the 2010s.
She'd win another Emmy, her third, in 2020 for FX on Hulu's all-star limited series "Mrs. America," in which she played the activist and first Black Congresswoman Shirley Chisholm, starring alongside the likes of Cate Blanchett, Rose Byrne, and Margo Martindale. But on that show, as on "Orange," she was one member of an ensemble—an integral piece of a much larger tapestry. That makes her leading role on HBO's revamped "In Treatment" (on what's technically considered the show's fourth season) a new feat for the actor.
READ: 'Mrs. America' Writes Women Back
Into the Narrative
Most episodes follow Aduba's character, therapist Dr. Brooke Taylor, in-session with one of her patients (played by Anthony Ramos and John Benjamin Hickey, among others). As such, she is in pretty much every scene. So while the series feels like as much of a team effort as any other she's worked on, "It was certainly different in that way, in terms of #NoDaysOff," she says. "I was drawn to, and understood, [Brooke's] experience with pain and loss. And I was curious about therapy from the therapist's point of view."
Aduba usually has a question that she tries to answer with every project she does. For "In Treatment," which premiered in May, it was: Why do people go to therapy? But in general, "That question usually starts [to raise] a lot of other questions that I didn't even know I was wondering about," she says. "That sort of starts to shape that person into being."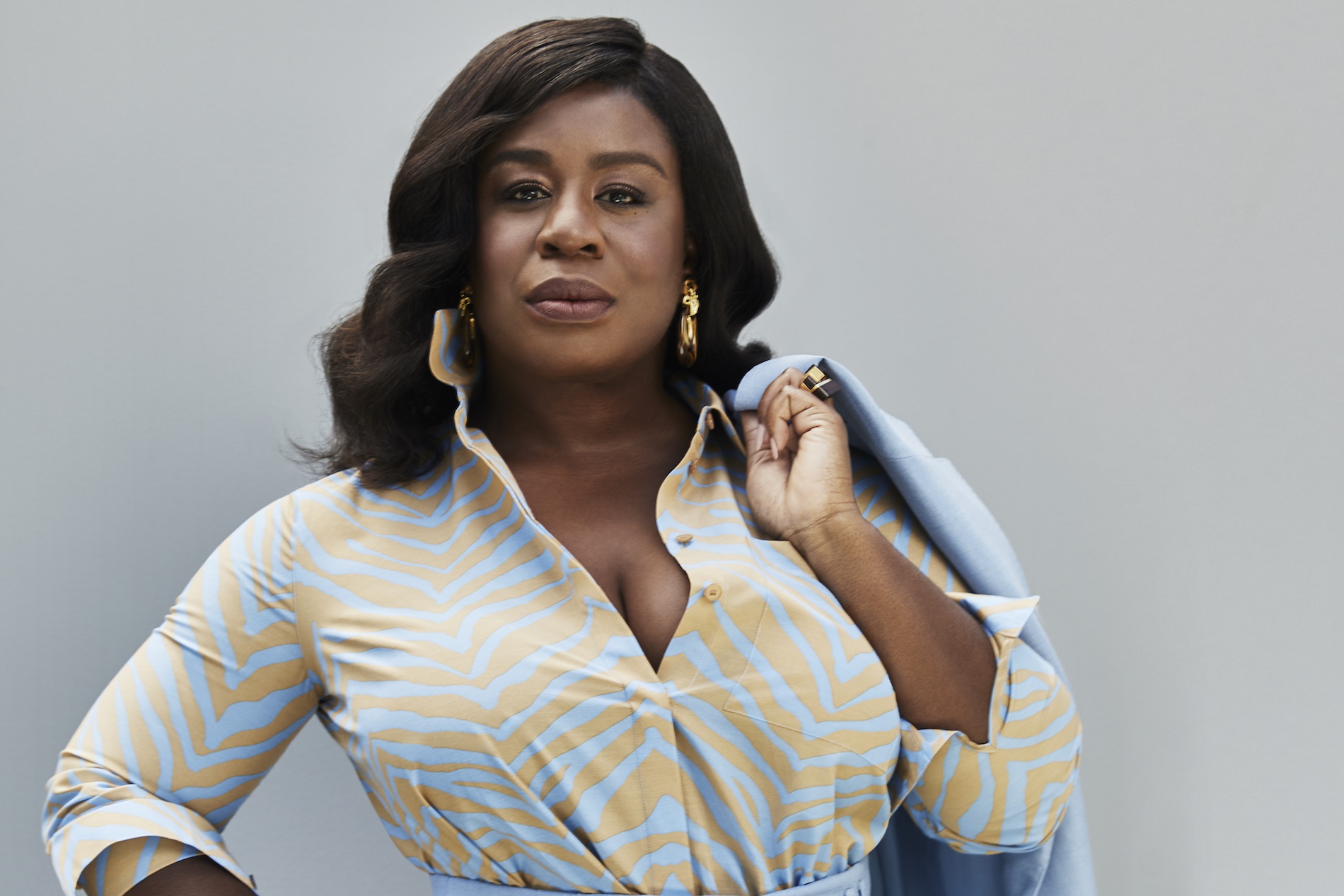 How does she land on the question for each character? "[It's] the one that's most nagging," she says unassumingly. She tries to find opportunities to connect with whatever the person may be going through at the moment, even if their circumstances couldn't be further from her own. "Whether that's on 'Orange' and understanding what it means to be in pursuit of love, or on 'Mrs. America' and [negotiating] the definition society has for you versus the definition you hold for yourself.
"It makes it scary," she adds. But she does it anyway, "because that's acting. That's art. And I think when you're no longer scared, you're on the wrong side of it."
"I've never met somebody as fearless, as committed, as kind, as gentle, and as curious as Uzo."
Aduba's willingness to "go there," despite fear or the uncomfortable findings that may be revealed, is exactly what makes her such an inspiring collaborator. At least that's how David Weil, the creator, showrunner, and frequent director of the Amazon anthology "Solos," on which Aduba has a standout episode that is essentially a monologue, describes it. "I've never met somebody as fearless, as committed, as kind, as gentle, and as curious as Uzo," Weil says, talking by phone. "It was only in the edit that I would see these brilliant nuances. It was the bat of an eyelash or turn of the head. And really, as a director, I think there's no greater gift than working with Uzo Aduba."
Aduba hesitates to describe whatever that actor's impulse, desire, or drive may be as "bravery." And she doesn't know if it will arrive for her next role or the one after. But what she is certain of today, as she enters this next career chapter—arguably her most monumental to date—is that she is exactly where she should be. And thank goodness for that.
"Art and reality start to have mirrors. I had just never had that experience before, where the two things sort of came into space at such a critical moment that I just know it was the thing that I was supposed to be doing right now," she says of "In Treatment." "I feel like when I normally do my work, it goes out this way, like it's an offering. This was the first time I felt like I was getting something back. And I don't know where that came from. But I know I needed to be in that space for it to happen."
This story originally appeared in the June 17 issue of Backstage Magazine. Subscribe here.
Looking for remote work? Backstage has got you covered! Click here for auditions you can do from home!
Photographed by Gari Askew II