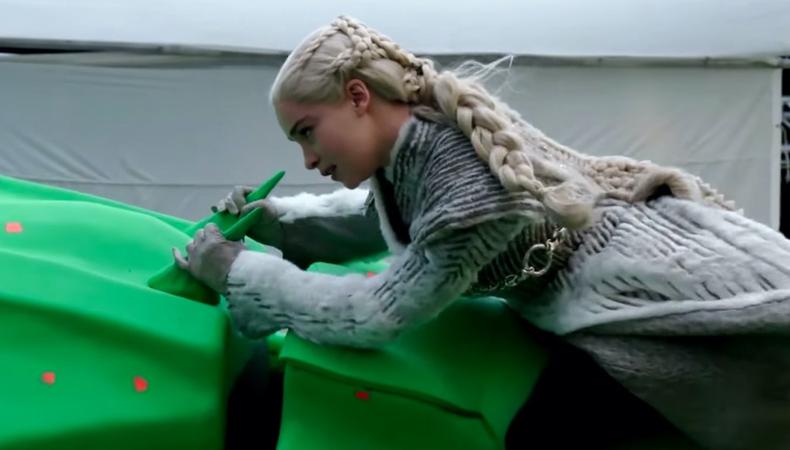 VFX Supervisor Job Description: What Does a VFX Supervisor Do?
The VFX supervisor's job happens in three stages. The first is during pre-production, where the VFX supervisor works closely with the director, director of photography, and 1st AD to determine a technical approach: what software and techniques will be used to achieve the necessary visual effects. If the programs and technology don't exist, the VFX supervisor will commission programmers and artists to develop the necessary tools.
According to Oscar-nominated VFX supervisor Dan Deleeuw ("Avengers: Endgame"), "You're in charge of producing shots for the movie that basically can't be achieved practically…. you'll take a look at the script, you'll break it down and talk to the other departments to figure out what they can help you make, what you need to achieve on your own, then come up with a plan for shooting it, a plan for designing it."
During the second stage, principal photography, the VFX supervisor is responsible for ensuring that all scenes requiring visual effects are shot properly, while also handling the VFX budget and schedule.
Erik Winquist, the VFX supervisor for "Avatar" and "The Hobbit," elaborates, saying an on-set VFX supervisor can also help clarify what can and can't be done: "No, putting that guy in a green suit doesn't make him magically disappear from the shot. Yes, replacing that sky is probably relatively straightforward. No, modifying the teeth of that actor to look more like a vampire's while he's talking is actually pretty involved."
The third part of the job is during post-production when the VFX are actually applied to the footage. When principal photography is done and editing begins, the VFX supervisor and team add digital effects to the project using computer imaging, motion capture technology, and animation.
Department
Special Effects
Alternate Titles for VFX Supervisor
Studio VFX Supervisor, In-House VFX Supervisor
Crew Hierarchy
The VFX supervisor leads the entire visual effects crew, hiring and overseeing VFX artists and animators during post-production. The VFX supervisor reports to the director, producer, production designer, and post-production supervisor.
VFX Supervisor Salary
Given the advanced level of skill required for the job, it's not unusual for a seasoned supervisor to make six figures in a year, with a salary range of $59,000 to $225,000, according to Glassdoor.
That said, a VFX supervisor's earnings depend on experience, number of projects, and the scale of those projects. Since many of these jobs are on a freelance basis and may only require a few weeks of work, most VFX supervisors are paid hourly or weekly rates.
(VFX professionals in the film industry are not unionized.)
How to Become a VFX Supervisor
Many VFX supervisors begin their careers in post-production as rotoscopers, artists who trace over film footage manually, frame by frame, to manipulate images by removing things, changing the setting, or create light effects. From there, they become animators, specialized technicians, and assistant supervisors.
Ben Snow, VFX supervisor on "Avengers: Age of Ultron," "King Kong," and "Star Wars: Episode II - Attack of the Clones," recommends starting at a small effects house and "[doing] everything: animation, composting, modeling, onset experience." By starting as a generalist, you'll have an understanding of everything that goes into VFX if you choose to move up the ladder.
VFX Supervisor Required Experience + Skills
VFX supervisors require expert knowledge of and years of experience with computer animation and visual software (Maya, LightWave), as well as the ability and drive to constantly be learning. "The technology in visual effects is always constantly changing. I always say to be in this business is like being a shark, you have to keep moving forward otherwise you'll die," says VFX supervisor Matt Johnson ("Mary Poppins Returns," "World War Z"). "The technology evolves all the time."
Artistry, formal training in animation (drawing, coloring, sculpting, video production, art history, color theory, 3-D modeling), advanced computer and IT knowledge, a firm grasp on filmmaking techniques, and leadership skills are also necessary. A college degree in film and television production, computer animation, or a related field is highly recommended.
For more on how to get work on a film crew, visit Backstage's crew hub!