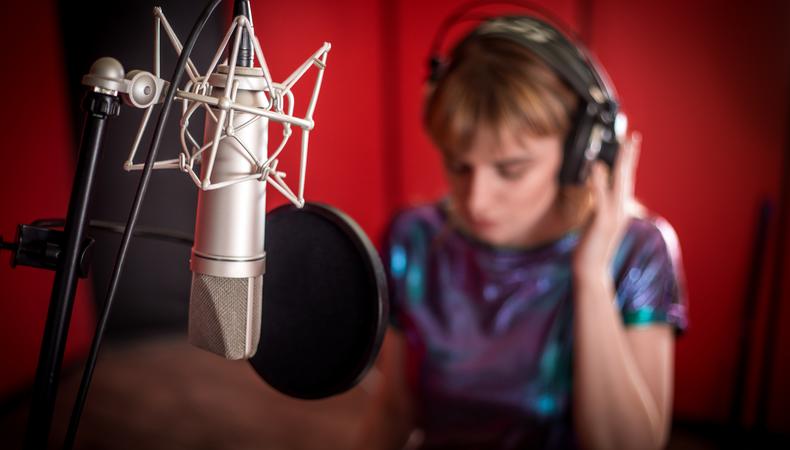 One of the most exciting and versatile careers out there, voiceover is an acting avenue that continues to rise and there's no reason you can't be a part of it. In fact, check out all of Backstage's voiceover audition listings!
But before you start submitting yourself for these jobs, know that it is a competitive field. If you're ready to get serious about landing voiceover gigs, let us show you how to use Backstage to jumpstart your career in voice acting.
Learn from the best.
For a comprehensive overview of everything you need to know about getting started in voiceover, check out our Backstage guide, Voiceover 101.
Once you have the basics down, let the Backstage Experts further your VO knowledge. Not sure how to put together a demo reel? What kind of training do you need? How do you keep your voice healthy? Our Experts have years of industry experience they want to share with you.
Get your materials in order.
Before you can even think about submitting for auditions, you have to make sure your "actor toolkit" is ready to go. Here's what you'll need and how to make sure each piece is sending the right message:
Find auditions and apply for gigs.
When it comes to finding voiceover roles to audition for, there's no better source than Backstage.
Backstage is the go-to resource for voiceover actors, especially if you don't have a manager or agent with a direct line to casting directors. As the number one trusted source and top casting platform for voice talent—for 60 years—Backstage can help you kick-start your career, land your next (or first!) role, and get discovered. With thousands of vetted voiceover casting opportunities, you know that with Backstage, you're always getting reliable information and scam-free gigs. Check out our subscription options to start applying to voiceover notices now!
Get in touch with agents and managers.
Once you've started building up your experience and getting work through Backstage's voiceover casting notices, having an agent is crucial for greater success. A good place to begin looking for representation is, of course, Backstage. We've created a four-step system to help you land an agent with our Call Sheet resource.
For more information on how to get an agent, check out our in-depth guide, How to Get an Agent.
Keep learning and networking!
An actor's work is never done and the same goes for training and education. The more you learn, the better you get, and the better you get, the more auditions and gigs you'll land. Before you know it, your voice will be heard by millions! So what are you waiting for? Find your first voiceover job today on Backstage!