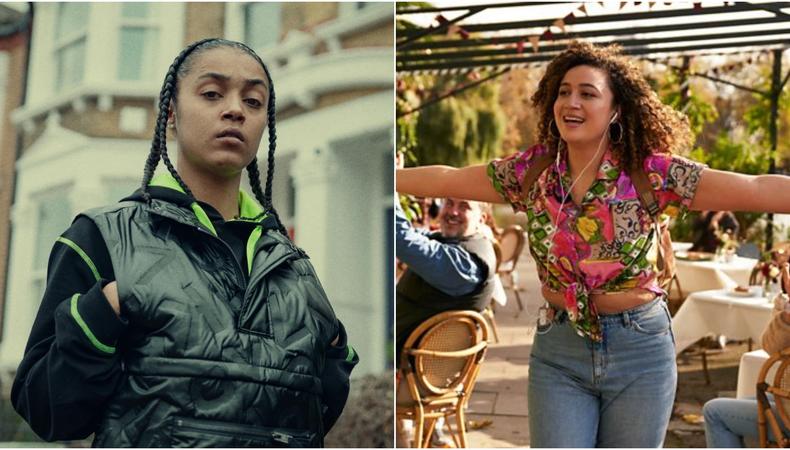 Andy Brierley has truly made his mark on the UK film and TV industry. Working first as an associate to Andy Pryor (It's a Sin) for five years before setting up his own company, Brierley's fingerprints are on many of our biggest productions. He tells us about some of these landmark projects and offers insight into his casting process.
You've worked on several long-running TV series, including Silent Witness, Line of Duty, and Doctor Who. How do you approach casting these kinds of expansive worlds?

If anything, it gives me permission to be more creative and, hopefully, surprising with my casting. Representation and diversity should be at the forefront of every casting director's work; but the true joy of a long-running show is that diversity isn't just a good idea—it's a natural consequence of constantly needing new stories to tell.
What did the casting process for Top Boy look like?

I was just trying to continue the brilliant work that Des Hamilton had done on Series 1! I had recently finished Run, a big drama for Channel 4 starring Olivia Colman and Lennie James, and that had been such an intense, rewarding experience over many months. Top Boy, by contrast, happened really quickly—I think it was seven or eight weeks from being offered it to the start of the shoot, so we had to move fast. We met MCs, rappers, DJs, poets; we did open calls; we went to youth groups. I remember it being frantic and very stressful, but super interesting. More than anything, I remember how much the show meant to the people we met along the way. It was—and is—a total game changer.
Outside of agent submissions, where do you look for talent?
Everywhere. We're at the theatre a lot and try to watch as much content as possible. Television, film, YouTube, commercials—your casting brain never really switches off.
How can emerging actors without representation introduce themselves to you?

Email. We can't respond to everyone—and I understand that can sometimes feel to actors as though they're just sending stuff into the void—but if your email happens to land in the inbox at the right time, it can work. If possible, link to some filmed material so we can see you in action, and if you attach a photo, make sure it isn't absolutely enormous.
When you reflect on particularly standout show reels or self-tapes, can you spot any common threads?

Obviously, there are moments where a more heightened tone is called for, but in general, I prefer simple performances. It's a bit cringe to say that acting is 'brave,' but I think having the confidence and skill to peel away the layers and share something of yourself with the audience is enormously difficult and impressive.
On the other hand, is there anything you feel hinders actors?

I think being an actor is a really hard job, and I wouldn't presume to tell people how to live their lives or run their business! All I would say is that actors need to maintain and preserve their mental and physical health, and if that looks like taking a break from the industry for a little bit, do it. It will all still be here when you're ready to come back.
You recently cast Rose Matafeo's brilliant comedy series Starstruck. Did this present any unique delights or challenges?

Well, the unique delight is Rose herself. I love working on the show with her, and I feel very lucky that I'm a part of it. The challenge was that we cast a big part of Series 1 and all of Series 2 in various stages of lockdown. The final chemistry test between Rose and Nikesh [Patel] happened with them two metres apart at all times, and with me watching on FaceTime because I was isolating. Bonkers.
Has the pandemic changed your casting process? And if so, are there any major takeaways for actors?

It's changed it hugely, and I have mixed feelings about it. It's great that we can see more people now thanks to self-tapes, but I do miss the alchemy of being in the room. I can't see self-tapes going anywhere, though, so my advice to actors is to try and get as much information as possible before taping. We send detailed notes with each audition to try and help the actors out, because it's increasingly rare to have any interaction with the director in the first round these days. We're all still figuring out how to handle this new normal, but giving clear instructions feels like the least we can do.
What have you been watching lately?

I absolutely loved Jean Smart's performance in Hacks. Heartstopper was just beautiful. My true passion, though, is obscure, old documentaries on YouTube. A History Channel documentary from 1998 about the Hapsburgs? I'm 100% in.