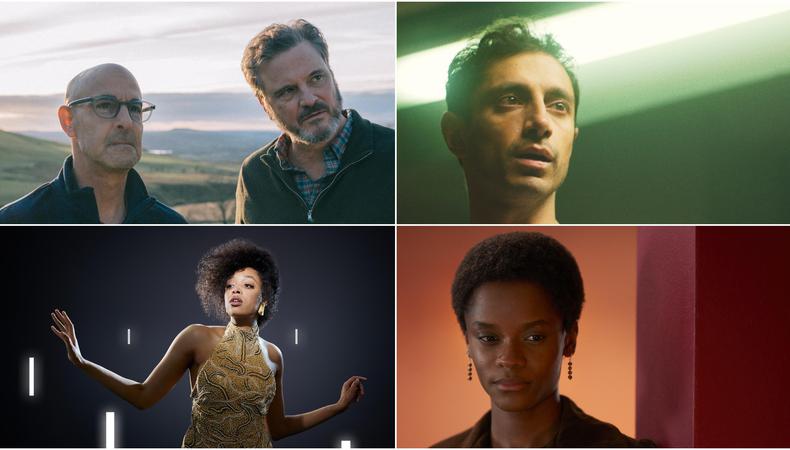 In its 64th year, the BFI London Film Festival (LFF) is set to be its most accessible ever. Organisers have curated a smaller slate of films from 40 countries to be screened over 12 days, but audiences will have the opportunity to watch them virtually and physically both in London cinemas and venues across the UK. The festival is set to present 58 films from 7–18 October, 50 of which will offer virtual premieres with a selection of big-ticket features being previewed at the newly reopened BFI Southbank as well as in cinemas nationwide.
There's also a new strand befitting a festival going virtual due to the COVID-19 pandemic: LFF Expanded, dedicated to XR (extended reality) and immersive art, which will also be free to access for the duration of the festival, both online and at BFI Southbank. Audience members engaging with the festival are also this year's official jury and will get to vote in four categories: Best Fiction Feature, Best Documentary Feature, Best Short Film, and Best XR.
So, what movies will they be throwing their support behind? Let's take a look at the 2020 programme's highlights.
Galas & Highlights
This year's celebration will be topped and tailed with biographical dramas.
Steve McQueen's Mangrove will serve as the opening night gala, and it's certainly a fitting choice for the London Film Festival. Part of his new Small Axe anthology series for BBC in the UK and Amazon in the US, the period drama stars Letitia Wright and Shaun Parkes, and tells the true story of the highly publicised trial of a group of Black activists who clashed with London police during a protest march in Notting Hill in 1970.
Kate Winslet and Saoirse Ronan will be closing the festival in Ammonite, from God's Own Country filmmaker Francis Lee. Set in 1840, Winslet plays once-successful and now-impoverished British palaeontologist Mary Anning, who embarks on a passionate romance with Ronan's Charlotte Murchison on England's unsparing coastline of Lyme Regis.
Elsewhere, Riz Ahmed will be channelling some of his Swet Shop Boyz energy as the lead in Mogul Mowgli, a drama he co-wrote with Bassam Tariq, in his directorial debut. Co-starring Aiysha Hart and Nabhaan Rizwan, Ahmed plays a British-Pakistani rapper who develops an autoimmune disease right when success is at his doorstep.
Nomadland has already garnered awards-season chatter following its Toronto International Film Festival (TIFF) premiere, and not just for its lead Frances McDormand. Chloé Zhao follows up her critically acclaimed sophomore feature The Rider with this Americana drama following a woman's decision to pack her life and head out on the open road of the West. On writing, directing, and editing duty, Zhao is establishing herself as an auteur to be reckoned with.
Premieres & Surprises
Due to the cancellation of the Cannes Film Festival, Disney-Pixar's Soul will have its world premiere at LFF before its wider theatrical release on 27 November. The animated feature, starring Jamie Foxx and Tina Fey, stays in tune with the existential themes of director Pete Docter's previous Pixar offering Inside Out by following a jazz musician's quest to reunite his soul with his body.
Lena Dunham will showcase her latest TV endeavour Industry, a BBC/HBO collaboration which she co-produced and also served as director. The drama series, created by Mickey Down and Konrad Kay, is set in the cut-throat world of investment banking and follows a group of young graduates competing for permanent positions at a top London firm.
Harry Macqueen's Supernova might just break the internet by putting Colin Firth and Stanley Tucci together as a couple of 20 years, but get your tissues ready as the story follows their RV trip across England to enjoy moments from their past after one is diagnosed with early-onset dementia.
With Experimenta and Expanded strands set to tease your senses with the work of visual artists and VR innovators, plus Festival Talks and the Expanded selection being made available worldwide for free, this 12-day celebration is not one to be missed.
Tickets for the 64th London Film Festival go on sale from 21 September through the BFI website.