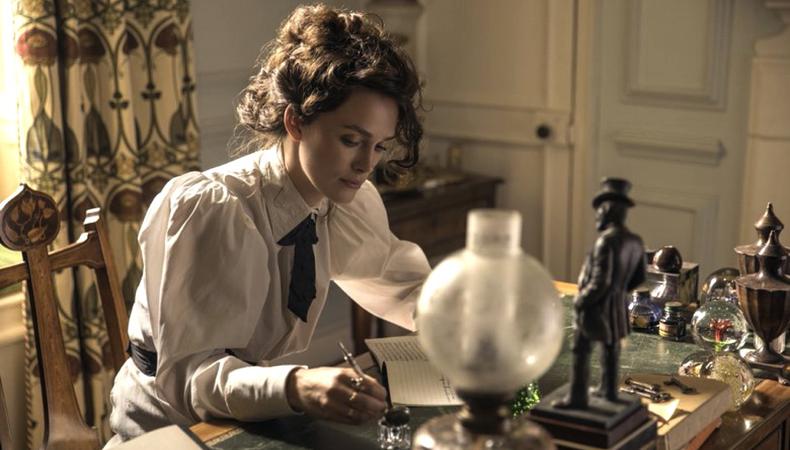 We might be living in the "Golden Age of TV" but its older sibling film is a long way from sliding into the background. There's a reason Netflix have split their attention between big-budget episodic dramas like The Crown and prestige films like Uncut Gems, The Irishman, and Roma. People really like TV shows but they fall in love with films. Actors continue to yearn for the focus, artistry, and exposure that only cinema can deliver and, as with many before them, turn their hand to directing it when they can.
That being said, not every agent is as front-footed when it comes to taking their clients from stage or TV to the silver screen. Although the agents on this list also cover TV and theatre, they've been picked because their track record and client lists reveal they're the best in the business at getting talent in front of the film camera and guiding their careers in cinema. Here's the Backstage guide to the London talent agents you'll need to know if you want to be in film.
The Breakdown: The agent who took a chance on Killing Eve's Jodie Comer and who's been instrumental for a generation of the finest British film actors.
If anyone had forgotten how much of a force agent Jane Epstein is, Jodie Comer's BAFTA speech reminded them. Epstein is credited with the making of Comer, taking her on in 2012 on the advice of her client Stephen Graham, when Comer was a girl from Liverpool with a few bit-part TV credits. But we're here to talk about film, where Epstein's sixth sense and track record is equally as impressive.
Alongside Graham, who she brought through indie films to blockbuster series Pirates of the Caribbean and Martin Scorcese's The Irishman, there's Sophie Turner who has leapt from blockbuster TV (Game of Thrones) into blockbuster film franchise as Jean Grey /Phoenix in X-Men. Likewise, Epstein has seen the renowned Rachel Weisz through decades of big-budget dramas and indie films. Add to that Sean Bean (Lord of the Rings, The Martian) and a host upcoming talent like Ophelia Lovibond (Rocketman), Mirren Mack (Sex Education, The Nest) as well as the acclaimed Andrea Riseborough (Louis Wain). Epstein clearly knows how to pick her clients and get them into the right meetings.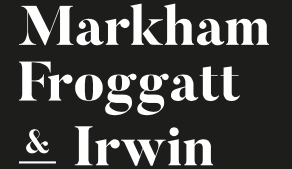 The Breakdown: Books to die for, 25 years in the business and co-founder and MD of a major agency, Alex Irwin is the boss.
When your relatively small list of clients includes Oscar-winner Chiwetel Ejiofor, thinking person's tough guy Mark Strong, actor's actor Peter Mullan, and the quietly brilliant Naomi Watts, you know you're doing something right. Another good sign is that you'll find Alex Irwin's name above the door of the agency she runs ­­– Markham, Froggatt & Irwin.
Although it's unfair to pigeonhole, it appears that Irwin has something for experienced and characterful men, with clients including Tim Roth, Timothy Spall, Rory Kinnear, Eddie Marsan, and Bill Nighy. But an eye over her books shows she's also got plenty of time for new talent, including Sope Dirisu, the star of Remi Weekes' His House and the upcoming Camille Griffin comedy Silent Night.

The Breakdown: One of the founding members of United Agents, a superstar maker whose nose for talent is trusted everywhere.
Lindy King is, without a doubt, one of most respected agents in the world. After a career at Peters Fraser & Dunlop, King broke away to become a founding member of UK super-agency United Agents in 2008. Back then she was known for "transforming" Keira Knightley from a "teenage tomboy to Oscar-nominated A-lister." But she's clearly not someone who rests on their laurels as that process of spotting extraordinary talent and finding them steadily bigger and better opportunities has been repeated many times since.
Take Olivia Colman, for example, who King shepherded from TV regular to Oscar-winner. Likewise, her stewardship has seen Tom Hardy take on ever-more ambitious and acclaimed roles, Taron Egerton transform from one-note action hero in the Kingsman series to a polyphonic superstar in Rocketman, and Wild Rose star Jessie Buckley go so far from her TV-talent show beginnings that most people have forgotten all about it. King has even helped Kate Nash morph from singer-songwriter into a respected actor, with 2020 seeing Nash lead her first major feature, Higher Grounds.

The Breakdown: A two-for-one talent agent and producer whose forward-looking approach has helped clients take steps up and sideways.
Alongside representation, experienced agent Conor McCaughan opened DMC Film with client Michael Fassbender to develop and produce new projects, generally with a relationship to Ireland. While actors setting up production houses to generate opportunities is standard in the US, McCaughan and Fassbender were early to the game here, setting up DMC in 2010 and producing original and acclaimed features like Slow West and Calm With Horses. McCaughan's clients not only get an agent who knows film but one who gets film made.
Add to that a client list that includes breakthrough talent like Daniel Kaluuya (Queen & Slim, Black Panther, Get Out) alongside respected screen regulars like Paddy Considine (The Death of Stalin), actor-writers Nick Frost (Fighting with My Family) and Michaela Cole (Been So Long), and it's clear that McCaughan is a force in UK film.

The Breakdown: Young, committed, and heading towards the A-game, just like her clients.
Aside from Florence Pugh, you might not immediately recognise many of Sophie Patterson's clients at Curtis Brown. But many of them look set to follow Pugh's path: breakthrough roles in moody indie cinema (The Falling, Lady Macbeth), acclaimed comedies (Fighting With My Family), serious drama (Little Women) and superhero flicks, like Pugh's upcoming role in Marvel's Black Widow.
Patterson's client Jessica Henwick is about to star in Sofia Copolla's next film alongside action film Godzilla vs King Kong and the upcoming Matrix reboot. Fellow client Marli Siu starred in the brilliant Our Ladies and you'll see the acclaimed theatre actor Crystal Clarke making the transfer to screen in Louis Wain later this year.
While there are plenty of brilliant blokes on her books (like Otto Farrant, soon to be of Alex Rider fame), Patterson seems to have an eye for spotting brilliant young women and getting them in the right audition rooms.

The Breakdown: A talent-spotter whose client list is filled with stars about to shine.
After working as a set and costume designer, Kate Staddon moved sideways into representation and found a home at top agency Curtis Brown in 2002. Since then, she's been carefully establishing a list of actors that includes top names like Gugu Mbatha-Raw (Misbehaviour) and Emma Mackey (Death on the Nile) alongside actors bound for big things like Morfydd Clark, Ncuti Gatwa, Amber Anderson, and John Dagleish. Any list of top film agents should include Staddon, whose client list reveals an eye for talent on their way up.
Kate is no-nonsense about the power of representation, telling the Stage that after opening doors and pulling strings, it's really the actor who gets the work. However, she's also passionate about the power of good agenting: "The best thing is that you can actually change someone's life. You can take someone whose talent you really believe in and get them a career."