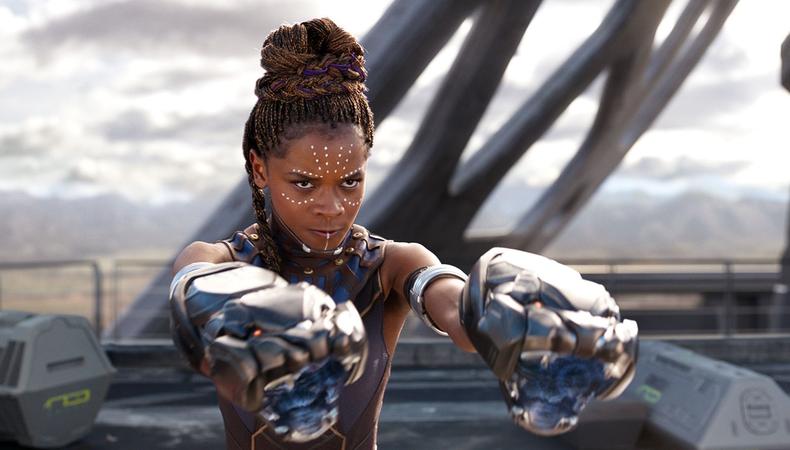 In a move that further illustrates its deepening commitment to UK talent and production, Netflix has replaced Burberry to become the main sponsor of BAFTA's Breakthrough Brits, the initiative that supports new British talent.
Describing BAFTA as "exceptional and inspiring," Netflix's chief content officer Ted Sarandos said: "We're proud to support the Breakthrough initiative, helping it to expand around the world and identify new talent. Developing new, more diverse voices is crucial for the future success of our industry and we're excited to work with BAFTA to create career-changing opportunities for people from all backgrounds."
With the streaming giant on board, BAFTA can now realise plans to expand globally, fostering talent in countries such as India and the US.
BAFTA's CEO Amanda Berry said: "Expanding 'Breakthrough' globally will enable creative and cultural exchange and form an international community of talented newcomers who will benefit from bespoke and unique support."
What are the Breakthrough Brits?
BAFTA's Breakthrough Brits was set up to showcase and support a new generation of creative talent in the UK, selecting 20 talented newcomers each year to take part in a year-long mentoring and guidance programme. Applicants for 2019 can join here.
Black Panther star Letitia Wright was a 2015 Breakthrough Brit and 2019 EE Rising Star Award winner. She has credited the scheme with enabling her to keep on acting during tough times: "A few years ago I saw myself in a deep state of depression and I literally wanted to quit acting. The only thing that pulled me out of that was God, my belief, my faith, my family, and an email from BAFTA saying that they wanted me to be a part of the BAFTA Breakthrough Brits."
Other Breakthrough Brits have included BAFTA Award winners Molly Windsor and Daisy May Cooper, and last year's intake included actors Jessica Barden and Paapa Essiedu, and writer and director Lucy Cohen.
Why Netflix?
The move represents a natural progression for the streaming giant, which revealed earlier this year that a new drive to increase UK production was underway: "We recognise the vast pool of talent here," said Alex Sapot, Netflix's UK commissioner, "so we would love to be in business with those storytellers." And the streamer demonstrated a commitment to fostering upcoming talent while shooting the first season of its hit TV series Sex Education.
This commitment will be underpinned by a massive expansion of UK studio space and screen production capability. We reported last year how Netflix has been searching for a major new production base in the country, and it has been suggested in the last few weeks that Netflix is close to signing a deal to lease space at Pinewood Studios, home of the James Bond and Star Wars films.
Why now?
As Netflix seeks to mitigate the threat of new streamers entering an increasingly crowded field, it needs to focus on content.
With giants like Disney and Apple now committing to streaming, Netflix faces new combatants in an increasingly crowded field. The threat is amplified as some of these new entrants will seek to withhold their content from Netflix in favour of their own platforms. This means Netflix has to double down on content creation, and the partnership with BAFTA forms a forward-looking part of this, both in finding talent and in projecting its perception as a fully-integrated part of the UK film and television industry.
RELATED:
For more from Backstage UK, check out the magazine.