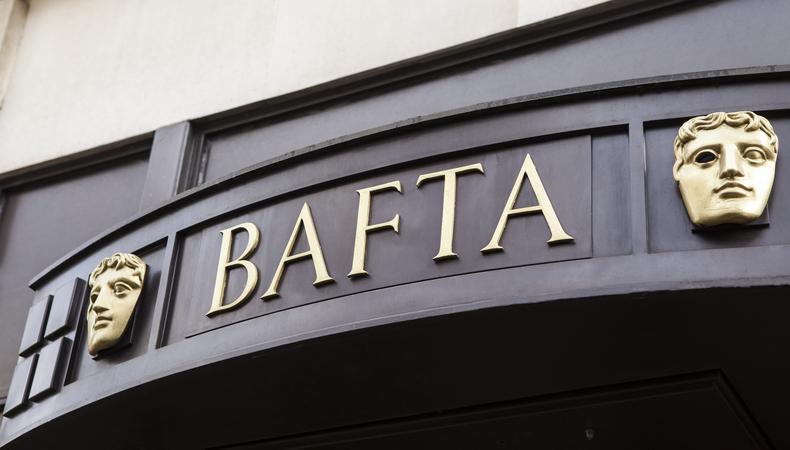 Welcome to Decoded, a regular series that deciphers different corners of the UK performance landscape. This week, Backstage shines a light on BAFTA, the British Academy of Film and Television Arts. Around since 1947, it's a global brand with interests far beyond its famous awards. Backstage looks at why that is and how you can get involved.
Don't Say: "I'd rather win an Oscar."
Do Say: "I'd like to thank THE Academy…"
What is it?
BAFTA is an independent British Arts charity that supports and celebrates TV, film and games in the UK. Its stated mission is to "support, develop and promote the art forms of the moving image, by identifying and rewarding excellence, inspiring practitioners and benefiting the public" and it has offices in London, Glasgow, Cardiff, New York and LA. Currently, the membership consists of 8,000 creatives and professionals working worldwide, including a few people you might have heard of like Meryl Streep, Charlie Brooker, Thandie Newton and Steve McQueen.
As well as supporting the industry by running workshops, masterclasses, mentoring schemes and lectures, BAFTA also gives out awards known as BAFTAs to deserving film and TV types. The film awards are held in February and are increasingly seen as a good early Oscar indicator. Previous recipients of the BAFTA Rising Star awards haven't done badly either – Daniel Kaluuya, Kristen Stewart and James McAvoy are all past winners. Plus, there's the TV BAFTAs in May and the games awards which are usually held in April.
Looking for your next TV or film role? Check out our UK castings
Why should I care?
OK, so first up there are awards to win and everyone loves a glitzy gong, right? Who needs Uncle Oscar when you can win a Mitzi Cunliffe-designed one-eyed BAFTA mask instead, eh? The Academy also runs the annual BAFTA Student Film Awards for young filmmakers just starting out, and the Britannia Awards, which are given by BAFTA's LA outpost.
If awards aren't your thing then BAFTA is still a very useful organisation to know about. They offer scholarships for postgrad students doing film- or TV-related degrees; their Breakthrough Brits campaign offers 20 newcomers a year of mentoring, and the BAFTA Elevate programme aims to help "unrepresented" groups get ahead.
Also, BAFTA is a good establishment cheerleader for film and TV in the UK. They're not only in London – they have offices in Scotland and Wales and are increasingly trying to do their bit to aid diversity of all sorts in the industry. Their membership includes the great and the good and tends to be active in encouraging new talent. All this, plus BAFTA's president is HRH Prince William – and you don't get more showbiz establishment than that.
How do I get involved?
For people just starting out, BAFTA Guru is an online careers hub where you can find videos, podcasts and interviews with industry professionals like Tom Hanks or Emma Thompson chatting about acting. Guru also runs events like masterclasses, Q&As and networking nights, which attract big names like Luca Guadagnino (Call Me By Your Name, Suspiria), Gwendoline Christie (Game of Thrones) and top HoDs.
Also, there's BAFTA Crew, a networking programme for craft and technical talent with 2–4 credits under their belt. Plus, there's the similar-sounding BFI Network x BAFTA Crew, which alongside the BFI offers a talent development programme for writers, directors and producers who are actively working towards their first feature. They get mentoring and access to BAFTA-winning talent and is a great way to meet people who are trying to get their foot in the shiny film door.
Apart from the schemes listed above, you could just join BAFTA – but it's not cheap, nor particularly easy. Firstly, you need to pass their vetting procedure and be judged as having made "a significant contribution to the UK industry." If you're lucky enough to become one of the limited number of new members deemed worthy every year, you'll then need to cough up your annual subscription of £450 a year. For that, you get to vote on the awards, entry into previews and screenings, and you can also impress all your friends by inviting them to BAFTA's glitzy Piccadilly bar. On the other hand, you don't have to be a member to go to many of their events – just get on their website and keep an eye out.
What else do I need to know?
Future BAFTA winners should know that the awards are quite heavy. The bronze mask and marble base weighs 3.7 kg so should not be taken lightly. Also, some of the categories at the film awards can seem a little puzzling: in 2018, the Outstanding British Film was won by the very American-sounding Three Billboards Outside Ebbing Missouri (though, to be fair, its writer-director is indeed British).
More in our Decoded series: