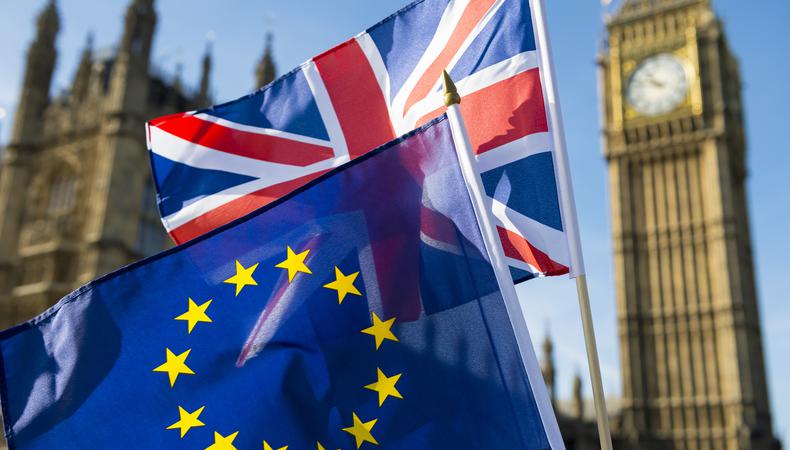 A month since the UK and EU's trade agreement was signed, the reality of what it means for the entertainment industry is only just becoming clear – and it is not looking positive for British talent.
Since returning from the Christmas holidays, policy teams, legal experts, and executives have been poring through the lengthy document, which runs to more than 1,200 pages, to assess its implications – and this work is still ongoing.
The creative industry's reaction to the agreement has also been tempered by Covid-19 lockdowns. With foreign travel largely on hold as a result of the pandemic, few international productions have yet run into its day to day consequences. Covid restrictions are dominating the challenges faced by productions, such as this week's abrupt removal of high-end TV and film from the government's list of travel exemptions.
When British talent does start travelling to the continent for work, though, they will find themselves battling with detail unthinkable in the decades when they could easily roam the EU and stay as long as they liked.
Work permits for most European countries
"The biggest change is that our members will not be able to travel and work freely across the EU 27," says Louise McMullan, Equity's deputy for the general secretary (campaigns, policy & communications). "They will require work permits for most European countries and EU nationals coming to work in the UK will be in a similar position."
UK talents seeking to work in the EU – whether on a film production or a commercials shoot – are now considered third-country nationals and may need a work permit before starting their job. However, confusingly, there is no uniformity about which EU countries require work permits. Instead, the rules are set by each member state.
Austria, for example, requires no permit for artists for up to four weeks work. In Germany and France, on- and off-screen talent can work permit free for up to 90 days. Countries such as Spain, Italy, Hungary, Romania, and Bulgaria, though, require work permits (see below for useful links on countries' visa requirements).
The UK, meanwhile, requires those moving from the EU for temporary work on, say, a film or high-end drama, to apply for a tier 5 creative and sporting visa, which requires a job offer from a recognised sponsor. However, those coming to shoot on location for an overseas production can enter without a visa for limited periods of time. And UK nationals don't need a visa for meetings, conferences, and trade fairs when travelling to and within the Schengen area for stays of up to 90 days in a rolling 180-day period.
These varying visa rules would make shooting a series like Game of Thrones, which filmed in Northern Ireland, Spain, Croatia and Iceland, a paperwork nightmare.
"Imagine you wanted to make a film in, say Germany, but it also had scenes in France, Italy and Spain," says Curtis Brown talent agent (and co-chair of the PMA), Kate Staddon. "There was a time before Brexit when that wouldn't be too difficult. Now some countries require visas, and some don't."
In addition, an ATA carnet – a "customs passport for goods" that permits the tax-free and duty-free temporary export and import of kit – is also now necessary for all equipment used by British productions in a professional context in the EU.
"It's clear that visas and carnets are going to be a big extra piece of work for production," says Lyndsay Duthie, chief executive of the Production Guild of Great Britain.
Duthie adds that there is some positive news in that European co-productions can continue as before as the UK still belongs to the Council of Europe (which governs co-productions). Crucially, the UK's tax reliefs are also unaffected.
"Clearly, due diligence will be vital as productions are so nuanced," says Duthie. "We hope that there will not be too many surprises along the way."
However, the new visa and carnet regulations have already sparked the ire of the musicians, with some of the UK's biggest stars writing to the government this week demanding action to ensure visa-free touring in the European Union.
Earlier this week, culture minister Caroline Dinenage confirmed that musicians and artists touring the continent "will be required to check domestic immigration and visitor rules for each member state in which they intend to tour."
That may require them to have multiple visas or work permits, which some industry experts say will be expensive and potentially prohibitive – especially for musicians at the start of their careers.
Equity's Louise McMullan says the UK-EU agreement will have "a massive impact on the working opportunities available to Equity members working across the creative industries."
The union has recently launched a lobbying campaign calling on the government to renegotiate Annex 3 of the trade deal so that creative occupations are included in the list of those able to benefit from work permit exemption.
McMullan points out that the work permit rules will be felt most acutely by Equity's most mobile workers – singers, dancers, opera performers, fashion models, theatre directors and designers, variety artists and entertainers – as well as actors.
She cites opera, touring and English-speaking theatres, live entertainment, comedy, dance, fashion, TV commercials, film, and television as being the most badly hit sectors by the agreement.
EU passport holders only to apply
"We have already heard of job advertisements in TV, film and variety/entertainment calling for EU passport-holders only to apply and we understand that some agencies have recommended to their clients that if they can, they should apply for EU/Irish passports in order to help them gain work," says McMullan.
Curtis Brown's Kate Staddon echoes this point: "We're getting breakdowns which say do not apply unless you have an EU passport."
For top UK talent, this is unlikely to be a problem – productions will go out of their way to accommodate the visa needs of stars like Tom Hiddleston or Claire Foy. But Staddon thinks it will hit younger, up-and-coming British talent disproportionately hard if it is too much trouble to get their visa organised.
Staddon points out that the creative industries have been key drivers of growth in the UK in recent years, and questions how high up on the priority list the sector has been during trade negotiations. "I think there is a very serious lack of understanding and real insight into how much this industry benefits the country," she says.
Looking for your next screen role? Check out our UK castings
McMullan says there is also uncertainty for talent in various other areas of the agreement, such as social security, health insurance, and the potential impact of the Northern Ireland protocol on the movement of goods between Northern Ireland and Great Britain. Equity is also concerned about the UK falling behind EU standards on intellectual property rights, and wants the government to replace funding that has been lost since the UK's withdrawal from the Creative Europe scheme.
"Equity is hoping to source comprehensive guidance and briefing material for members on work permits, social security and allied issues in the coming weeks as the situation develops," says McMullan. "For now, it's essential that all creative workers immediately get behind campaigning efforts to change the work permit situation."
In other words, watch this space. Four years since the Brexit vote took place, it seems as if we are in for yet more lobbying and trade negotiations.
Useful links on individual EU country permit requirements: