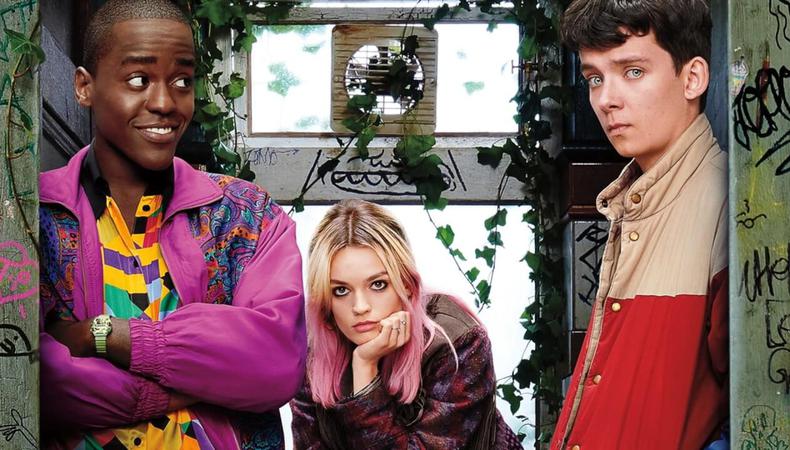 As 1917 storms the BAFTAs, figures released by the BFI last week confirm what the evidence on the ground suggests: the UK's film and TV industries are in the midst of an unprecedented boom.
In a year which has seen Netflix, Sky, and Disney snap up vast production studios around the capital, 2019 production spend in the UK hit £3.61bn, cementing Britain's reputation as a centre of excellence for high-end screen production and showing what BFI's CEO Amanda Nevill describes as "an incredibly vibrant picture…delivering billions to the economy and a wide spectrum of jobs all over the UK."
Of 2019's five highest-grossing films at the UK box office, three were made in the UK: Star Wars: The Rise of the Skywalker, The Lion King, and Avengers: Endgame. But it's high-end television that is truly fuelling the boom, with £1.66bn spent – an extraordinary 29% increase on 2018. Shows like The Crown, Killing Eve, Sex Education, and His Dark Materials are just four reasons why streamers like Amazon, Netflix, and Disney are fighting a turf war here, vying for acting talent, studio space, writers, and production expertise.
What created the boom?
A highly skilled pool of acting and production talent coupled with the British readiness to embrace streaming have been key factors. However, the real catalyst for driving inward investment (and it really is inward investment, not domestic, that is creating the surge) is the policy of tax credits brought in by ex-chancellor George Osborne back in 2012. This has created a fiscal environment that is drawing in productions not just from the US, but globally, including 29 Indian productions in 2019.
How does it affect actors?
A strong hint that these are great times to be an actor in Britain can be found among reports that US mega-agencies are following the money trail and looking to set up shop here. In many ways, this is a golden age for actors: savage new competition among a growing cohort of streamers is creating an unprecedented appetite for high-quality television, and many are setting up permanent homes in the UK. Netflix has set up a major and long-term production hub at Shepperton, Sky is setting up its new home at Elstree, and Disney has shacked up at 007's home, Pinewood – which could become the new home of the Marvel franchise. And it goes deeper – Netflix, for example, has been embedding itself in the UK acting landscape with a range of initiatives including a new deal with Equity for actors and a partnership with BAFTA to sponsor the Breakthrough Brits.
READ: How to Become an Actor in the UK
Is everyone celebrating?
While co-productions and inward investments have surged, there has been a pronounced drop in independent film production and domestic TV drama, with BFI's Nevill noting "the importance of ensuring that the independent sector, the lifeblood for this growing success, is properly supported." While the independent sector is dwarfed by major producers, it is seen as an important engine of talent, and one that is now finding itself edged out from studios busy tying up exclusive deals with big global players.
And then there's Brexit. As the county wakes up to a future outside the EU and the end of free movement, the industry worries that the flow of talent to the UK from the rest of the continent could be choked off. Speaking recently to Variety, Sir William Sargent, CEO of London post-production house The Framestore, said: "We are a classic cluster – a European centre of excellence. If we mishandle immigration, we will damage that."
Nevertheless, the industry mood towards Brexit seems to be moving from depression to acceptance of a new reality and a determination to make it work. With film and high-end TV reputedly the fastest growing sector in the economy, and with a global audience hungry for ever-more sophisticated content, these are looking like good times to be an actor in the UK.
More for UK actors? Check out the magazine.