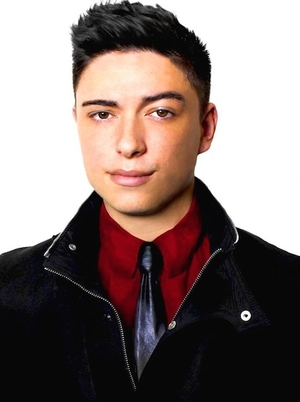 Breaking into entertainment is going to take some endurance, talent, and a great agent. As I have touched upon in earlier articles, you'll need someone who can connect you to casting directors for more high profile projects. Having talent is definitely a must, but getting the right people to see your talent is just as imperative. Hiring a publicist can help you get the agent you're searching for.
A good publicist will definitely have a set of contacts, whether a publicist connects you to them or not is based on a price. A publicist works long hours, maintains great relationships, and maintains their loyalty throughout their years in entertainment to secure a place on the Hollywood totem pole.
A publicist's job isn't to secure that you get booked, or to evaluate your contracts on acting projects, but a publicist can be classified as a connector, connecting you to the right people—directly or indirectly—through press placement. Here are some tactics on how hiring a publicist can help you get the agent you want.
1. Other clients. Depending on the situation, a publicist often uses the strengths of their clients to help one another penetrate a certain market, granted it does not harm the reputation of either clients and is natural. For instance, let's say Client A is gaining press because of a new movie being released. Client B is also an actor, but his movie project is just wrapping up. A publicist would see the opportunity to somehow integrate Client B into the wave of press that Client A is receiving, such as event photos, social media snaps, or social scene images. This signifies to an agent that you're in the scene and are hanging with crowds that may be getting work already, which means that you may potentially be swooped up from a competing agent.
2. Through media and press. A smart publicist will outline all the ways you and your brand can gain exposure through press outlets; both long-term and short-term. Getting a small piece written or a few images posted on an entertainment gossip website will all add to your growing press kit. The quantity of press outlets outweighs quality when you're just starting and wanting to get your name out there. Obviously, getting mentioned on a premiere magazine website is going to look better than a smaller publication, but to an agent, they see that they won't be needing to start from scratch with you and the press is going to add clout to their pitches.
3. Events. A huge way to network is to attend events that are exclusive to the movers and shakers of the industry. A publicist will pitch the hell out of you to get into the most publicized parties because it will give the publicist more material to submit to press. And, if the event is extremely high profile, there will be multiple press sources vying for web traffic, making it easier to get placement. Also, agents frequent exclusive events because their clients are there, they may be looking for new talent, they want to network, or they just want to enjoy themselves. They last thing an agent wants is for you to run up to them and load up your IMDb page. If you encounter an agent of interest, know there's a time and a place to talk shop and if they aren't in that mode, your efforts will prove futile and you may burn a bridge before it's been built.
4. EPK submissions. Lastly, I can't stress the significance of an electronic press kit. This isn't just something to submit to agents, but something to keep with you throughout your career. Whether it's filled with event photos or just an outline of your most notable projects, it helps compliment your brand and will give you a leg up. Having an EPK signifies that you mean business and you understand the social and monetary value of being visible in the public eye.