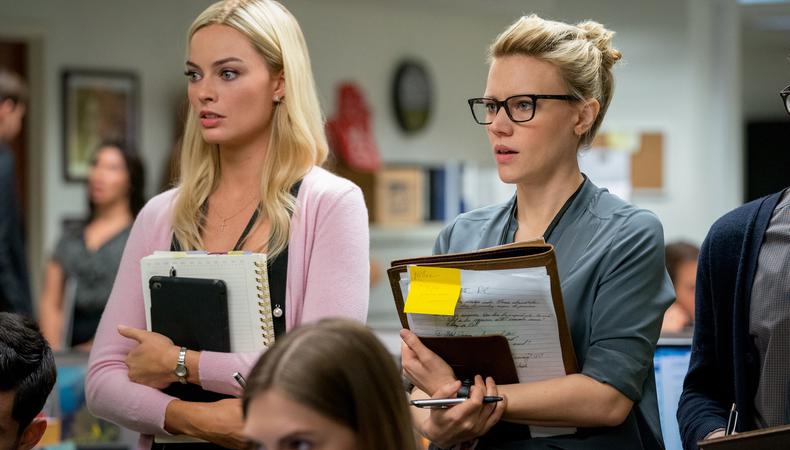 Ready for the Oscars? Backstage has assembled another voting guide to help you appreciate (and remember!) this year's slate of nominated actors. Below is your official guide to the 2020 Academy Award–contending, and why each has a shot at Oscar gold.
BEST ACTRESS
Cynthia Erivo, "Harriet"
Erivo is perhaps better described as a presence than an actor; she has an innate charisma no matter what she's doing. Particularly in the stillness she lends to her guarded and watchful Harriet Tubman, she dramatizes restraint with mesmerizing results, making us wonder what her wide eyes are seeing. Then, running with hundreds of freed slaves or making a rousing speech later in the film, she's explosive.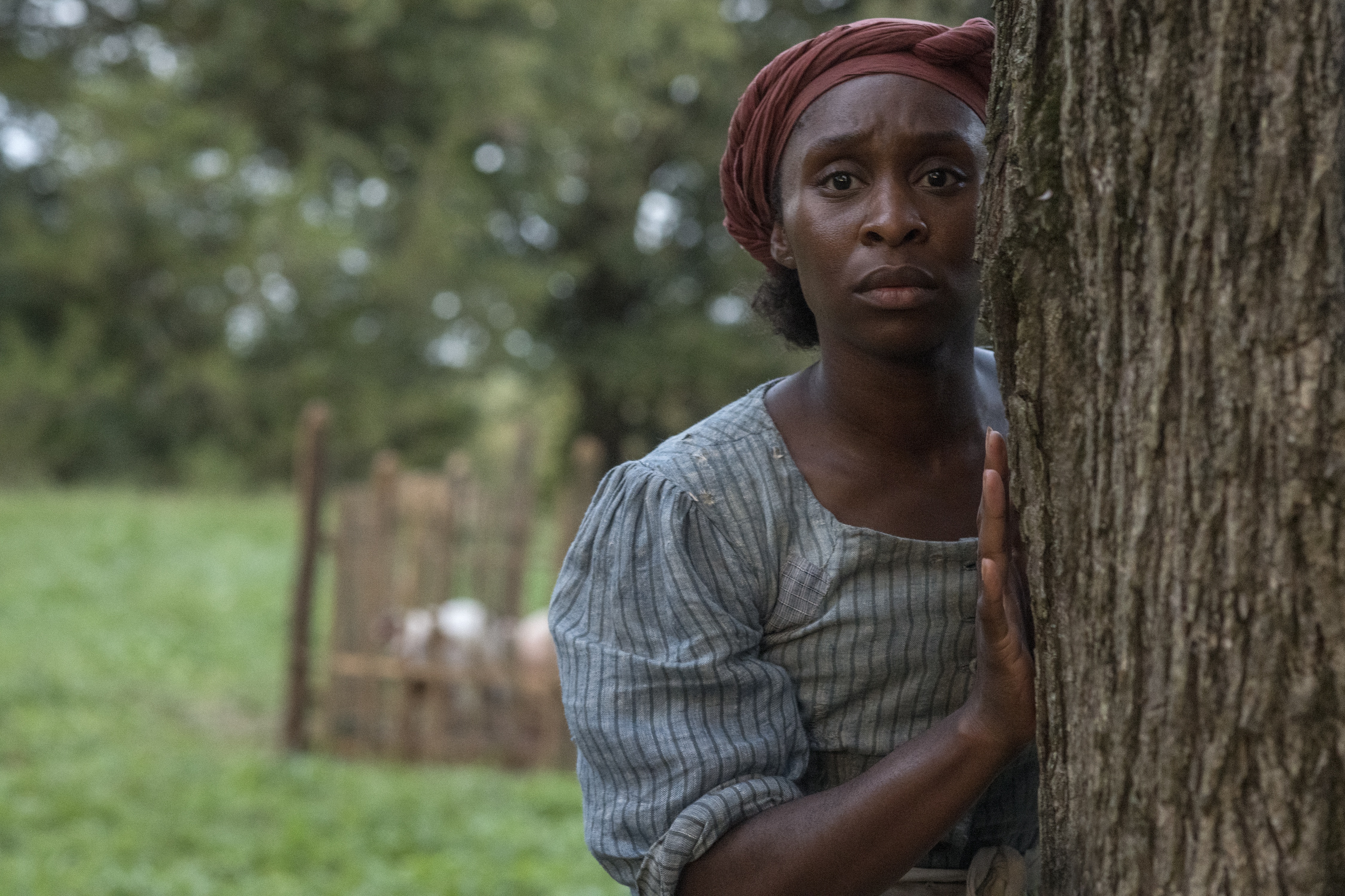 Scarlett Johansson, "Marriage Story"
What makes "Marriage Story" Johansson's best-ever work (in the middle of a superlative year, with similarly heartbreaking fare in "Avengers: Endgame" and "Jojo Rabbit") is her ability to make the extreme emotions typical of divorce cohere into a relatable journey. Rage, stubbornness, grief, dwindling hope, a sense of failure—she remains Nicole, in all her quirky specificity, throughout.
Saoirse Ronan, "Little Women"
No actor working today has a track record like Ronan. The Irish wunderkind-turned-leading lady has four Oscar nominations under her belt before age 26—and with "Little Women," some of her best on-camera acting to date. Her take on the central Jo March in both teen and adult form is heart-on-her-sleeve perfection with a dash of headstrong feminism.
Charlize Theron, "Bombshell"
Theron has said no role has scared her quite like Megyn Kelly. Starring in "Bombshell," she takes on the former Fox News anchor in what will become one of the defining turns of her career. So complete is her embodiment of Kelly that there are moments re-created onscreen (interviews with then-presidential candidate Donald Trump, for one) where you'd be forgiven for mistaking her for the real thing.
Renée Zellweger, "Judy"
"She is Judy Garland" is a phrase that's been written in the parlance since the first industry screenings of this biopic. This film treatment of the legendary performer is good—but with Zellweger delivering a career-best performance as the drug-addicted, eating disorder–tormented, insomnia-ravaged superstar during the last year of her life, it is sensational. Like Garland herself, Zellweger coats everything she touches with an intangible sparkle so bright it's blinding.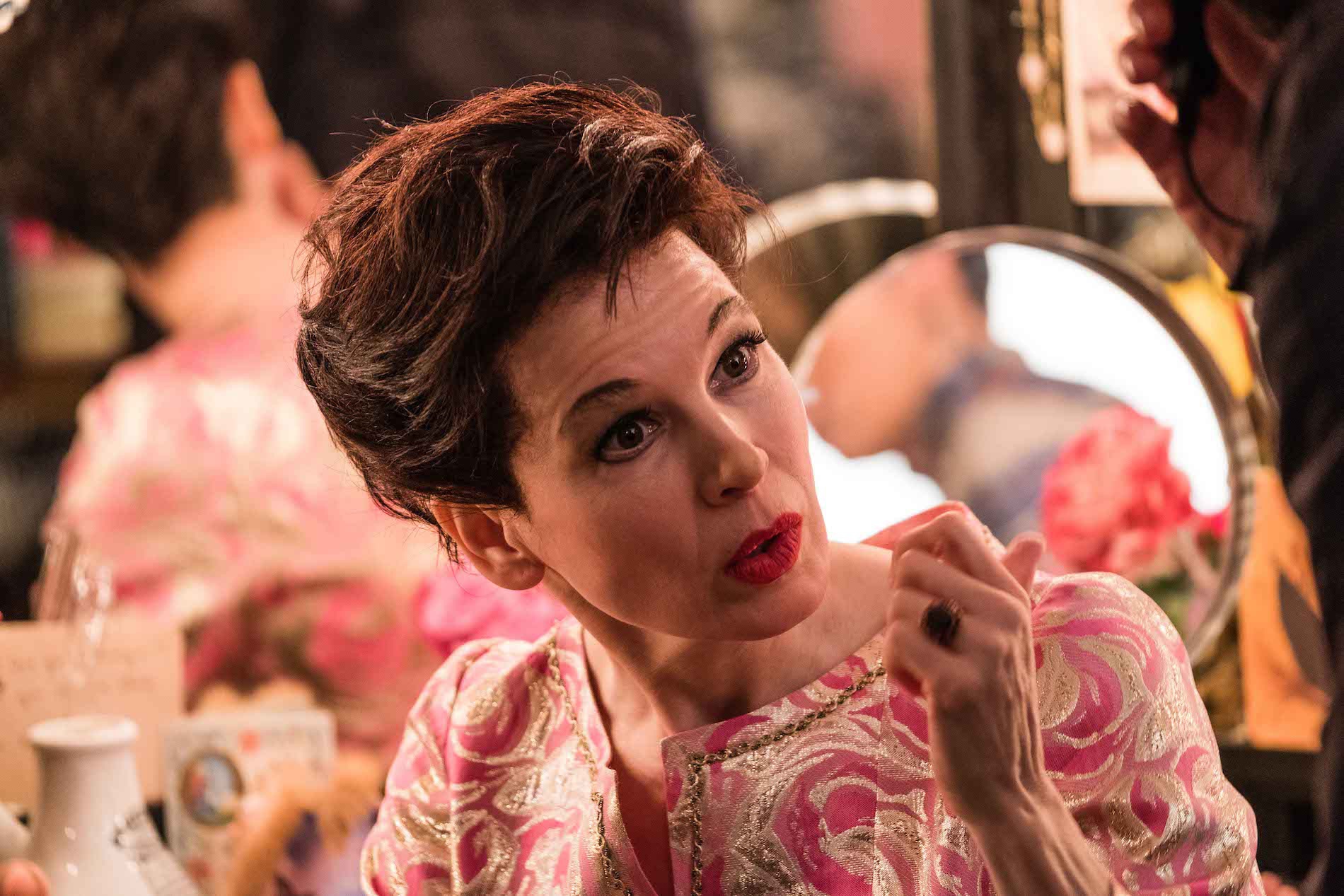 BEST ACTOR
Antonio Banderas, "Pain and Glory"
Banderas has had a lot of parts in his career, but few are as moving as his Salvador Mallo, a troubled director in the twilight of his career. Here, under the direction of longtime collaborator Pedro Almodóvar, the first-time Oscar nominee plays the gorgeous depths of a life fully lived—the love, the heartbreak, the connections, and the failures—with a devastating presence of mind.
Leonardo DiCaprio, "Once Upon a Time in Hollywood"
Equal parts neurotic, explosive, and half in the bag, DiCaprio delivers a powerhouse performance as insecure Western star Rick Dalton. A screaming argument—with himself—in his trailer on set is the gut-busting peak of this instant classic. And DiCaprio lets himself fly off the handle like never before opposite Brad Pitt's Cliff Booth—a sight to behold.
Adam Driver, "Marriage Story"
As Charlie, reeling in the wake of his family's dissolution, Driver drills down to his deepest depths. The more he taps into the man's frustration, the more frustrated we get with him, yet we understand him every painful, messy step of the way. By the time he's reading his ex-wife's words aloud, finally able to really hear them, it's certain this is the best work of the actor's thriving career.
Joaquin Phoenix, "Joker"
The role of the Joker is, in Phoenix's hands, as complex as one could imagine a comic book–inspired character to be. His range is simply astonishing. Although he establishes great chemistry with Zazie Beetz, Frances Conroy, and others, Phoenix is his own ensemble; it's like he's playing an entire cast of supporting characters in the body of one man. (He deserves awards attention for his dancing alone.)
Jonathan Pryce, "The Two Popes"
Cardinal Jorge Mario Bergoglio doesn't know, when he begins meeting with Pope Benedict XVI, that he will one day succeed him as Pope Francis. With Anthony Hopkins' Benedict making the unprecedented move to resign the papacy, Pryce's Bergoglio must confront everything the Catholic Church stands for today and decide for himself the meaning of leadership. The first-time Oscar nominee's openhearted, humble, even charming performance opens our eyes to that very human process.
BEST SUPPORTING ACTRESS
Kathy Bates, "Richard Jewell"
As the mother of the titular Atlanta security guard accused of planting a bomb during the 1996 Olympic Games, Bates is in fine, scene-stealing form. She takes us first to the high highs of a proud mother's devotion, only to shatter our hearts with the devastating lows following Richard's public shaming, her face crumpling in agony and her voice choked. Bates' tear ducts are a wonder to behold.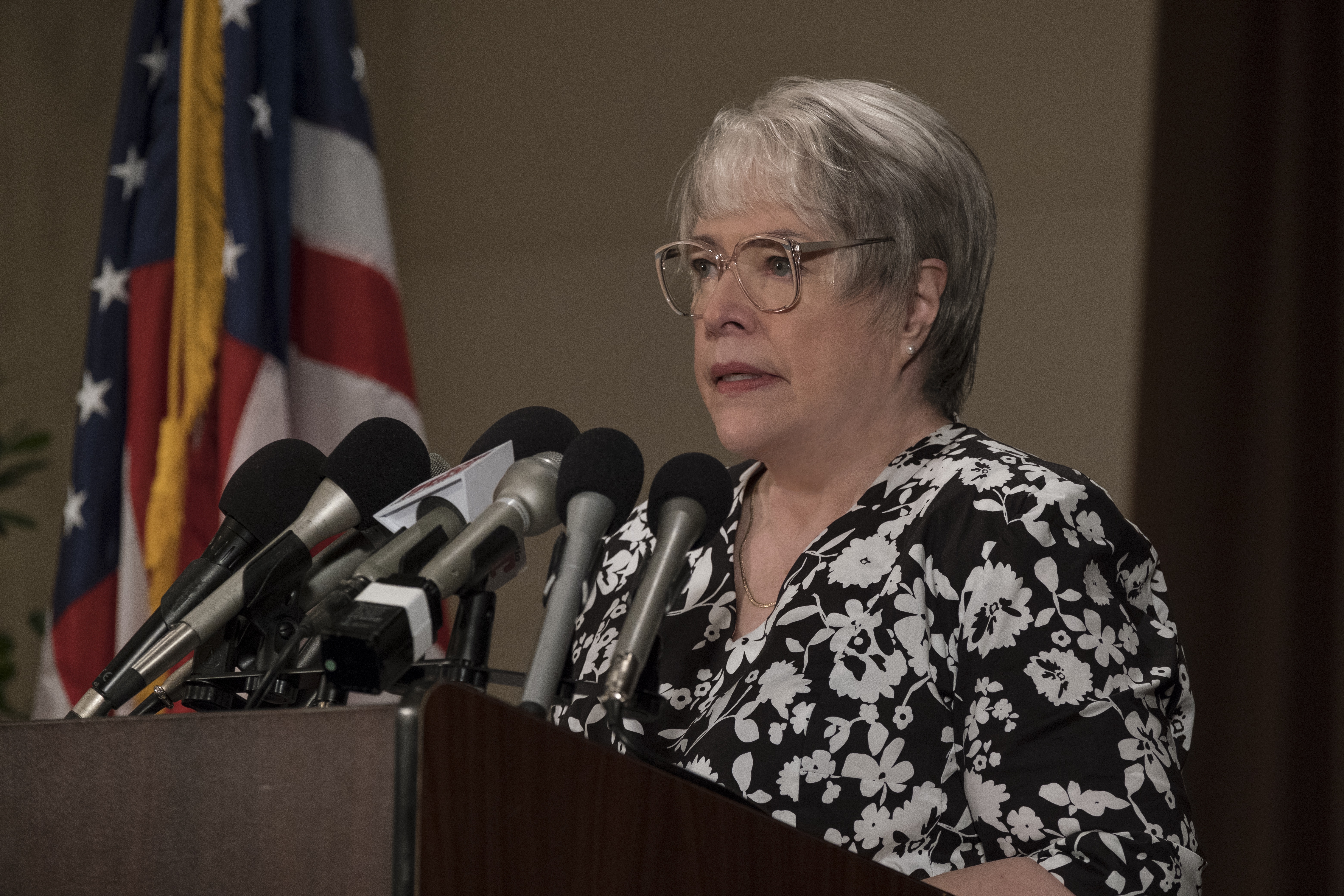 Laura Dern, "Marriage Story"
The Dernaissance is alive and thriving, and we should all thank our lucky stars to be bearing witness. That said, calling it a rebirth would imply Dern had ever ceased doing great work—patently untrue. Rather, it seems the roles have finally caught up to her superiority, exemplified by her terrain-chomping lawyer in "Marriage Story." There's scene stealing, and then there's Dern in stilettos and a bandage dress telling your ex-husband precisely where he can go.
Scarlett Johansson, "Jojo Rabbit"
An emotional center of "Jojo Rabbit" is Johansson's warm, playful, and supportive Rosie. She understands that her son's Nazi fanaticism comes from the world in which he's been brought up, a necessary evil under the authoritarian regime. But with her good-natured insistence that Jojo gaze upon Germany's persecuted, it's clear there is much more to her.
Florence Pugh, "Little Women"
"Fighting With My Family" and "Midsommar" were just the start of Pugh's helluva year; "Little Women" is the crowning jewel. Her take on Amy March, a character most audiences know intimately from past film iterations of the classic novel, is a woman with ambitions, and watching Pugh play those desires—particularly in two standout monologues—will make you want to stand and cheer.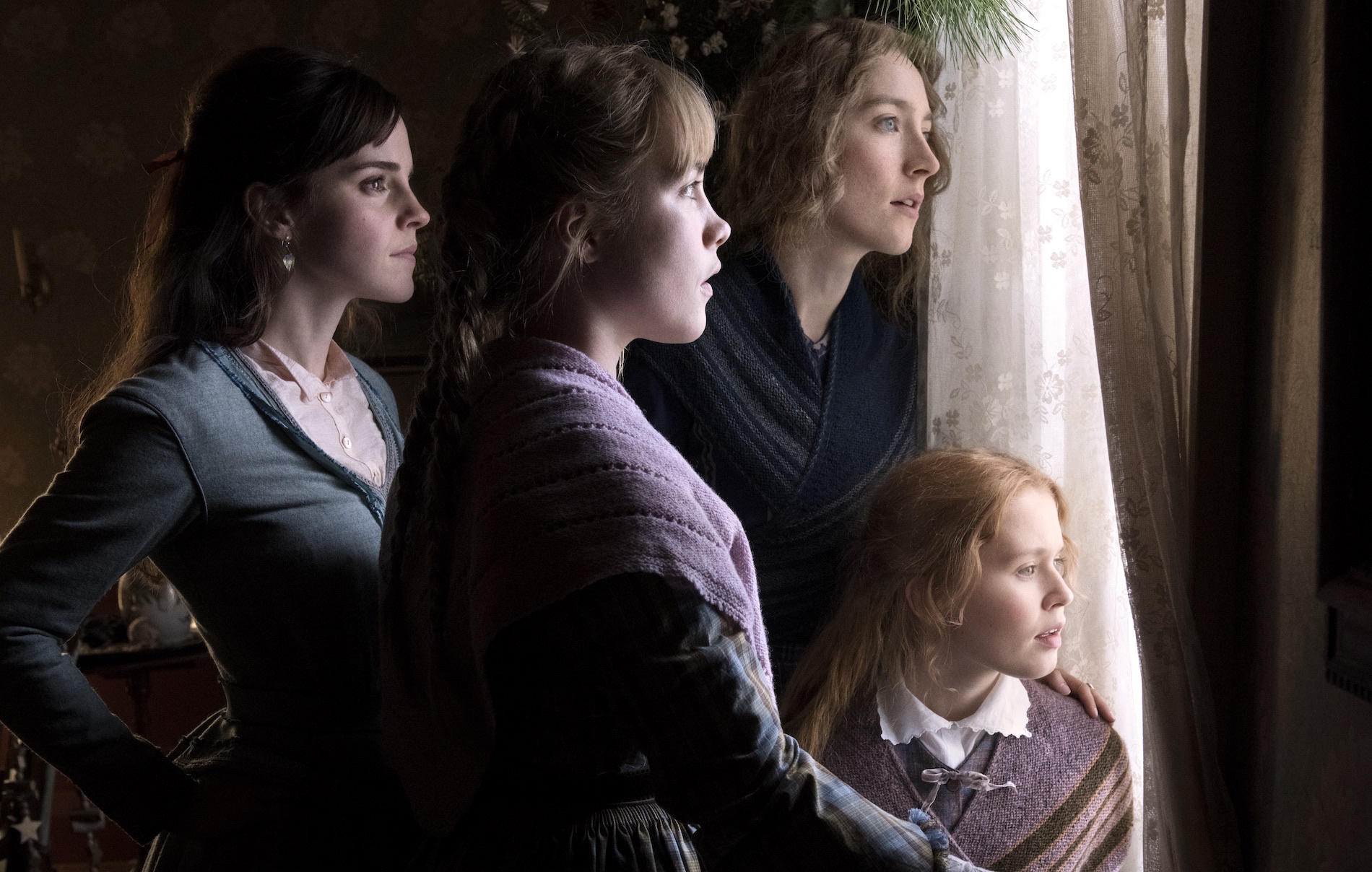 Margot Robbie, "Bombshell"
Playing Kayla Pospisil, one of the few characters in "Bombshell" not based on a real-life figure, Robbie is an amalgam of many young Fox News employees under the reign of John Lithgow's Roger Ailes. Experiencing the most explicit forms of sexual harassment while Nicole Kidman's Gretchen Carlson pursues legal action and Theron's Megyn Kelly grapples with her own Ailes experiences, Robbie plays the film's pulsing heart to devastating effect.
BEST SUPPORTING ACTOR
Tom Hanks, "A Beautiful Day in the Neighborhood"
The two-time Oscar-winning Hanks (who is finally nominated again after 2000's "Cast Away") brings decades' worth of goodwill and charm to his portrayal of children's TV personality Fred Rogers, who in this love letter from director Marielle Heller seems to have invented kindness itself. Hanks, at his gentlest and most heartwarming, is always actively listening to those around him, personifying innocent curiosity and grace.
Anthony Hopkins, "The Two Popes"
Who knew Pope Benedict XVI could provide both laughs and edge-of-your-seat thrills? Leave it to a master like Hopkins, who can exude wisdom without ever sacrificing charm, to allow us to see past the gravitas of the famous man. Along with Pryce as Cardinal Jorge Mario Bergoglio, he makes matters of religion and leadership become matters of
the heart.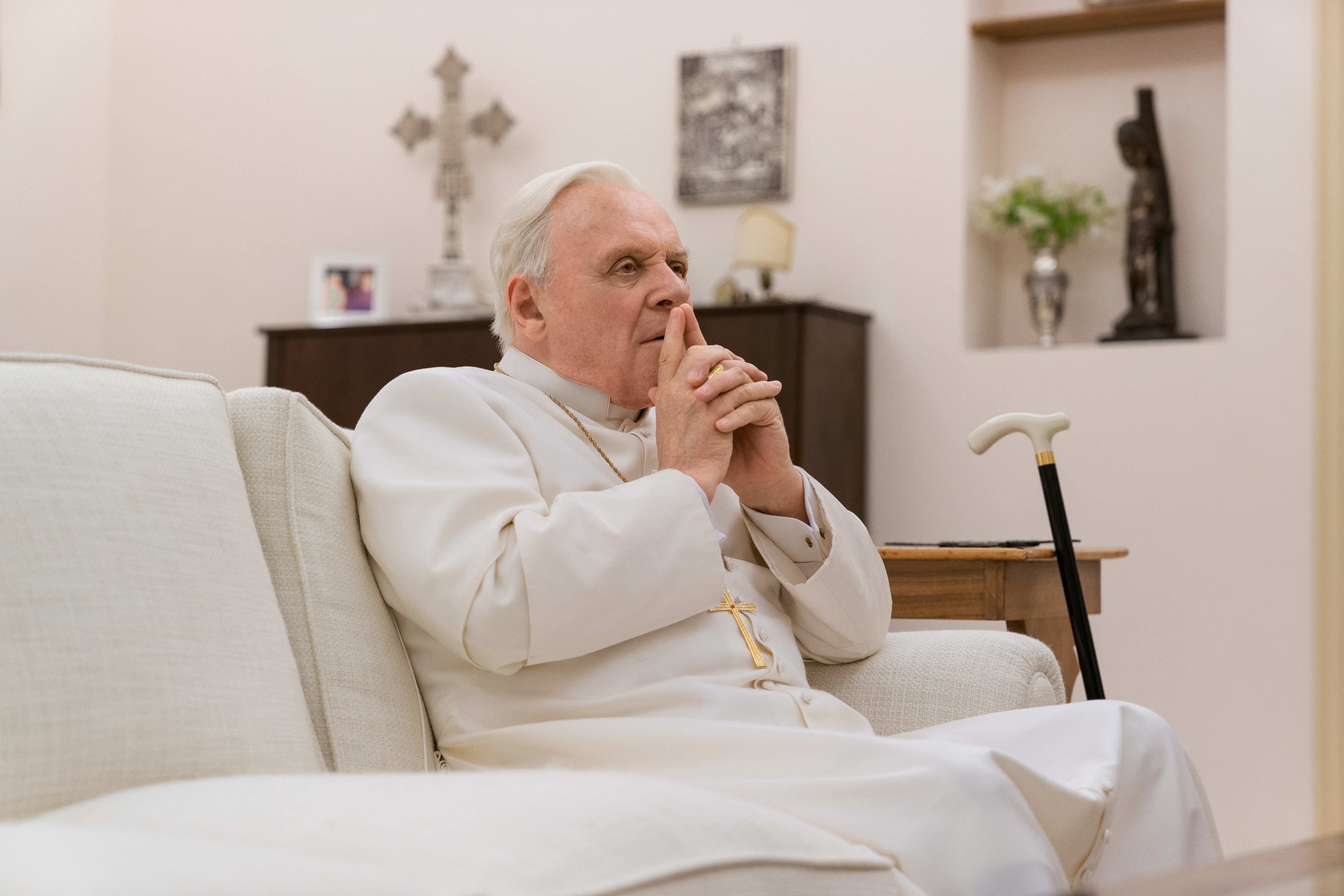 Al Pacino, "The Irishman"
As the notorious Jimmy Hoffa in "The Irishman," Pacino gives you exactly what you expect—and exactly what you want. Few can play hair-trigger hot-headedness and larger-than-life machismo like this Oscar-winning master, and in his debut collaboration with Scorsese, his take on the famous union leader is one for the books.
Joe Pesci, "The Irishman"
Pesci makes us remember just how cherished a presence he is onscreen. Never one to boil over, his mob boss Russell Bufalino keeps his sinister powers on simmer, a conductor of crime even when you can't see him doing it. The trick to Pesci's performance, however, is that he makes you feel for the man despite the monster. This is the 76-year-old Oscar winner's dazzling return to form.
Brad Pitt, "Once Upon a Time in Hollywood"
Charisma embodied, Pitt's turn as aging stuntman Cliff Booth exudes the effortless California cool of '60s Hollywood. But it soon becomes clear that his shaggy hair and aviators hide a fascinatingly complex character. And whether as co-worker and chauffeur to DiCaprio's Rick Dalton or loyal friend to his pooch, Brandy, Pitt has chemistry with everyone.
This story originally appeared in the Jan. 30 issue of Backstage Magazine. Subscribe here.