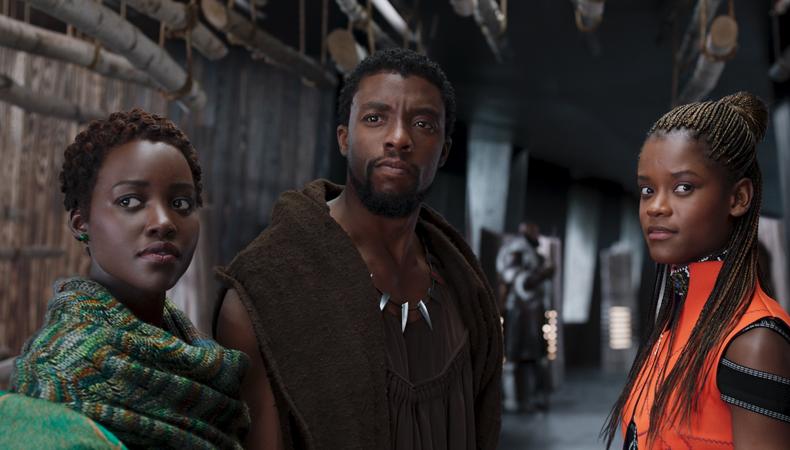 Each year the Producers Guild of America recognizes the creative forces behind the worthiest film and television projects—one of the strongest indicators of the eventual Oscar winner for best picture. The 2019 PGA Awards mark the guild's 30th year celebrating producers.
Today's announcement included 10 nominees for the Darryl F. Zanuck Award for Outstanding Producer of Theatrical Motion Pictures: Focus Features' "BlacKkKlansman," Disney's "Black Panther," 20th Century Fox's "Bohemian Rhapsody," Warner Brothers' "Crazy Rich Asians" and "A Star Is Born," all of which were also recognized by the SAG Awards in their ensemble category, plus Fox Searchlight Pictures' "The Favourite," Universal Pictures' "Green Book," Paramount Pictures' "A Quiet Place," Netflix's "Roma," and Annapurna Pictures' "Vice."
In the TV race, two major categories honor scripted drama and comedy: the Norman Felton Award and Danny Thomas Award, respectively. Following 2018 Emmy trends, FX's "The Americans," AMC's "Better Call Saul," Hulu's "The Handmaid's Tale," Netflix's "Ozark," NBC's "This Is Us," FX's "Atlanta," HBO's "Barry," Netflix's "GLOW," NBC's "The Good Place," and Amazon Prime Video's "The Marvelous Mrs. Maisel" were all recognized.
Last year's ceremony crowned "The Shape of Water," a decision later echoed by the Academy of Motion Picture Arts & Sciences. Indicating a significant overlap between voting bodies, the PGA has given their top film award to the subsequent best picture Oscar winner for nine out of the last 11 years. The 2018 film nominees included a record-breaking two films directed by women; this year all 10 contenders were led by men.
This year's winners will be announced Jan. 19 at the Beverly Hilton Hotel in Los Angeles, presented by Cadillac. The Stanley Kramer Award, established to honor a production or producer raising important social issues, will go to Jane Fonda. Receiving the prestigious Milestone Award will be producer Toby Emmerich. Director Kevin Feige will receive the David O. Selznick Achievement Award in Theatrical Motion Pictures, while Amy Sherman-Palladino will accept the Norman Lear Achievement Award in Television and Kenya Barris will be given a Visionary Award.
For more information and a full list of this year's nominees, visit the Producers Guild of America's official website.