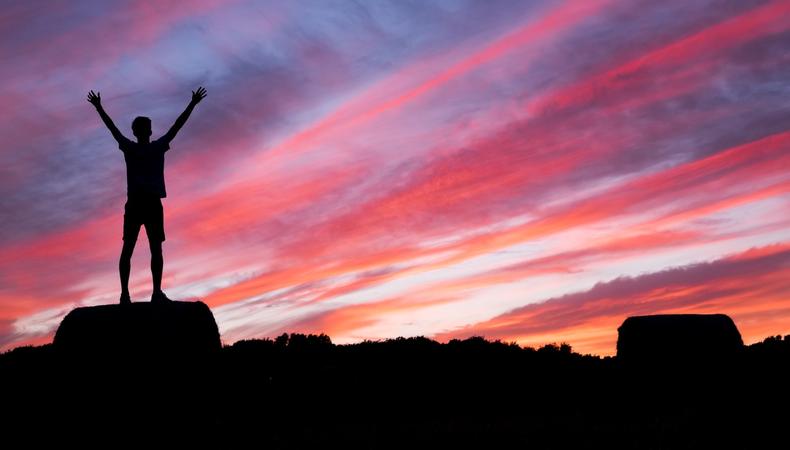 We need to have a conversation about success—and what it looks and feels like. Success sometimes, but very very rarely, involves holding a golden statuette. Measuring success solely by awards can make you overlook the many other successes you're achieving in your career.
Over the more than 20 years I've spent teaching and mentoring young artists in colleges and universities, I've learned that current and prospective students often define success in starkly different ways than alumni from the same programs. My current students are just as ambitious and confident as those who preceded them. The difference between young performers and, to put it delicately, those who are more senior, anchors itself in the fact that priorities as well as perspectives on what it means to live a life as an artist often shift with age.
It's important to think about how you're defining success no matter your age and avoid the awards-only mentality that can blind you to your other achievements. Here are five other ways you can define success in the industry.
1. Success is regularly practicing and, more importantly, deriving joy from the arts.
It is the doing and the making that keeps alive the flame of imagination that was first sparked years earlier. We should draw inspiration from folks like actor Mike Nussbaum, who at the age of 95 remains an enduring presence on Chicago theater stages.
2. Success is creating sufficient balance in one's life to be able to be an artist.
It is the barista or Uber-driver who takes on secondary employment to make possible the pursuit of their primary interest. It is the person who carves out time to audition, rehearse, and take classes.
3. Success is maintaining healthy, supportive friendships.
It is being sincerely happy for pals whose careers advance more quickly than one's own. It is being empathetic and present for those who are struggling.
4. Success is having a passion for the arts.
In much the same way that we often pause to celebrate the appearance of a rainbow, we should marvel at how the creative work of artists in theater, film, and dance improve our collective lives. To make art is to do something extraordinary, to positively impact society, and, in the process, to brighten our days.
5. Success is seeing the value and importance of one's activity without the need for external accolades.
We know that an actor's performance can be life-altering for both the performer and audience member without it ever being reviewed by a critic or nominated for an award. Although external recognition is always nice, it's introspection—an honest self-examination—that meaningfully creates a sense of pride and a feeling of success in the work created and the experience shared with others.
When we have too narrow a sense of what success looks like, we overlook the good, satisfying, and fulfilling activities that abound in our communities. To better spotlight these achievements is not to dilute a dream or downgrade an aspiration. Rather, it is to remind ourselves of the fact that an award is not and should not be the only measure of success.
Looking for remote work? Backstage has got you covered! Click here for auditions you can do from home!
The views expressed in this article are solely that of the individual(s) providing them,
and do not necessarily reflect the opinions of Backstage or its staff.