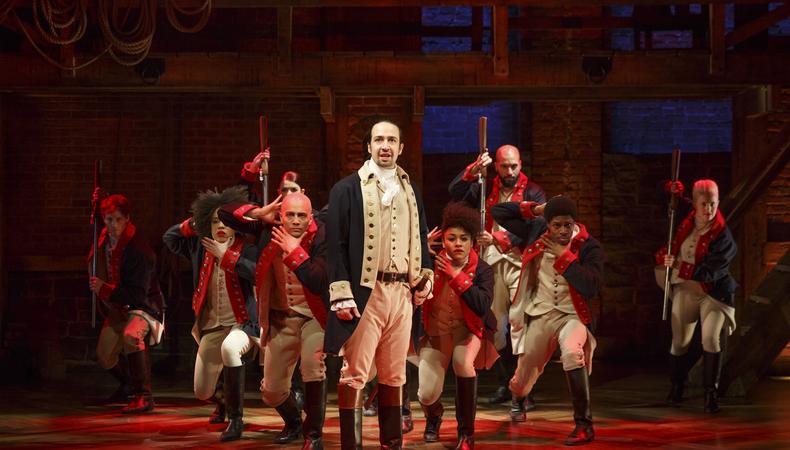 Have you ever felt discouraged watching an awards show? I did. Watching the Tony Awards. Three years ago. If you're doing the math, you know what happened that year: One show and one show, in particular, was all the rage and sure enough, "Hamilton" dominated.
When the award show started, I was super inspired. I love the Tony Awards. I love the speeches. I love remembering how musical theater was my "first love" (after Red Sox baseball, but that's a different relationship.) The tables started to turn though as the show went on. I saw an actor I recognized on stage in the original-freaking-cast of that brilliant and incredible show "Hamilton." It's one thing to say I knew him. It was entirely another to say that we met after sharing the stage together as teenagers and there he was. In "Hamilton."
I watched from my studio apartment. I was broke as a joke and heading to my free internship at an acting school the next day. I'll admit that while I normally loved this internship, I mopped the floor the next day feeling absolutely miserable. This, friends, is what happens when you forget how awesome you really are.
You don't need to see your friend on Broadway to start comparing your career to theirs. I'm sure you do it all the time, looking at their Facebook posts and seeing them onstage in another Equity show, all while you realize that you're nowhere near quitting your day job. You can easily find your way in a big comparison spiral.
READ: Everything You Ever Need to Know About the Tony Awards
Here's the thing: I don't care how good your friends are. I don't care that it feels a million miles away for you to sign with an agent even though your friends got one ages ago. You need to realize you're worthy and deserving of those same exact goals.
I'm not expecting you to embrace this concept right away. It's cool if you're still in a funk for the next few days. Just start to recognize that these thoughts of comparison are just thoughts and you can think the same way about yourself as you do your peers. By acknowledging this, you can stop spiraling.
Here's a tip to help get you back on track: Keep reading Backstage articles like these and listen to podcasts. Don't stop consuming stories about how those people you're seeing on TV still have their struggles today.
Remember: You're also worth it. You also deserve it.
The views expressed in this article are solely that of the individual(s) providing them,
and do not necessarily reflect the opinions of Backstage or its staff.