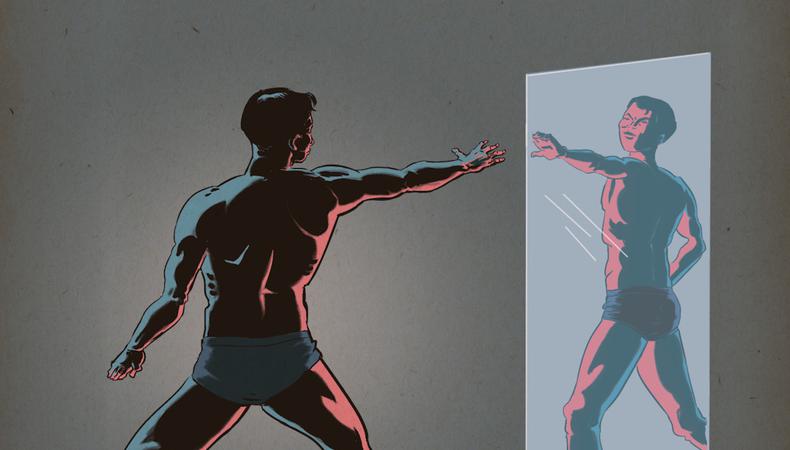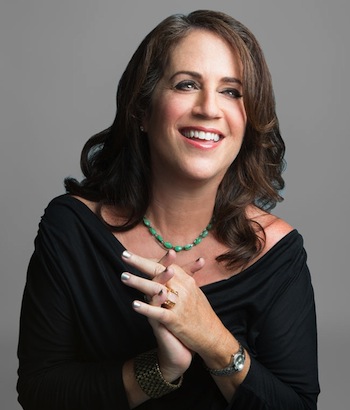 Do you ever get the feeling you'll never get off the audition train? Longing for the day when you'll just get an offer? It's not just you—everybody auditions these days.
Seth Rogen auditioned for the role of Steve Wozniak in Danny Boyle's "Steve Jobs." "I read the script and it was very good and I was not sure they'd want me in the movie so I auditioned, which I hadn't done in a few years," he told Variety. "But I really wanted to audition for the movie because I was worried that I was gonna blow it and I wanted it to be on them for choosing me, and not on me for just getting in the movie. I read every scene I have in the movie with Aaron Sorkin."
Similarly, Jennifer Jason Leigh read for Quentin Tarantino's "The Hateful Eight," and went to his house to meet with him. "Instead of having a director watch you from 6 feet away, he's reading with you, he's in it, he's enthusiastic, he's in your corner," she told Backstage earlier this year. "You feel not only his energy but you feel his affection, you know? Quentin Tarantino is just a really good guy and he genuinely loves actors. He loves everyone on his crew. And you just go for it and you have a great time."
I love to hear stories like these. Actors who are fearless and want to jump into the fray make us casting directors very happy.
For the movie "August: Osage County," all of the actors, excluding Julia Roberts and Meryl Streep, were asked to audition. Most of them were stars in their own right. Dermot Mulroney, who had already starred with Julia Roberts in "My Best Friend's Wedding," was being asked to read for a lead role. He said he wanted to be in the movie by any means, so if he had to audition, then so be it. Both Juliette Lewis and Julianne Nicholson (who have had leads in movies) auditioned because the script and the roles resonated with them. Both had seen the play on Broadway and didn't want to miss the chance to be in the film project.
When I was casting the movie "Insomnia" years ago, I distinctly remember walking out during a casting session to find four of the best character actors of our time yukking it up in the waiting room: Paul Dooley, William H. Macy, Philip Baker Hall, and Charles Durning. Between them they probably had at least 160 years in the business. Yet they all wanted to be there because the material was superb, director Christopher Nolan (he had just released "Memento") was amazing, and they knew that being a part of the project would be not only a wise move but an exciting chance to work with Al Pacino.
You've got to take risks. Some of them are more humbling than others. Always keep your ego in check so it doesn't get the better of you or you'll miss some great opportunities.
Like this advice? Check out more of Marci Liroff's articles!
Known for her work in film and television, producer and casting director Marci Liroff has worked with some of the most successful directors in the world such as Steven Spielberg, Ridley Scott, Mark Waters, Christopher Nolan, Brad Bird, and Herbert Ross. While working at Fenton-Feinberg Casting, she, along with Mike Fenton, cast such films as "A Christmas Story," "Poltergeist," "E.T. – The Extra Terrestrial," "Indiana Jones and the Temple of Doom," and "Blade Runner." After establishing her own casting company in 1983, Liroff cast "Footloose," "St. Elmo's Fire," "Pretty in Pink," "The Iron Giant," "The Spitfire Grill," "Untamed Heart," "Freaky Friday," "Mean Girls," "Ghosts of Girlfriends Past," "Mr. Popper's Penguins," "Vampire Academy," and the upcoming "The Sublime and Beautiful," which she produced as well.
Liroff is also an acting coach, and her three-night Audition Bootcamp has empowered actors to view the audition process in a new light. The class spawned an online course available at Udemy entitled "How To Audition For Film and Television: Audition Bootcamp."
Visit Liroff online at marciliroff.com, follow her on Twitter @marciliroff and Facebook, and watch her advice videos on YouTube. You can also read her blog.