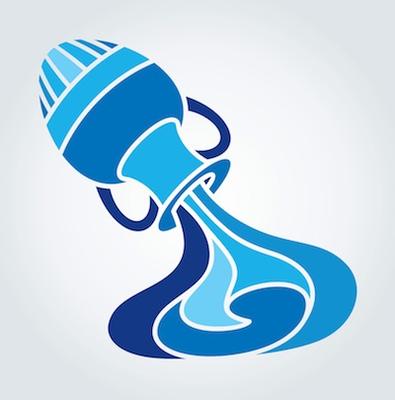 Aquarius (Jan 20 – Feb 18)
For such a cool and analytic sign, this month's hurry up and wait vibe could be pure entertainment. With the Sun transiting your busy Third House of communication and commerce, you could want to be two or three places at once and likely people want you to transcend earthly limitations. The sooner you realize creative projects have a life of their own, however, the more you can live in the moment and realize you need this breather to tie up loose ends and get your ducks in a row.
Your intellectual curiosity is piqued and finding someone or something to bounce witticisms off may feel essential. With Mars and Mercury in sensual Taurus and your Fourth House of home and family, creature comforts beckon and your mind may be on long-term security. Getting paid, or clearly seeing the effect recent work will have on your income manifests after April 15 when Venus turns direct. The greatest security may lie in your work ethic and ability to be available to whatever is happening in the present. As the forward-thinking sign of the Zodiac, it can take a lot for you to just be and smell the roses. Taking some time to reconnect to your roots brightens your buzz and adds balance to the perpetual shiny objects grabbing your attention right now. Entertaining at home could bring together the best of both worlds.
Kelly Chambers is a writer, actor, and astrologer living in Los Angeles. She can be reached for private astrology readings through her website theastrologersdaughter.com. You can also check her out in the web series "Break Hollywood with Nice & Fargo," a comedy by actors for actors. Follow the latest in cosmic news on her Instagram and Twitter. She welcomes your comments and insights.
Ready to see what else April has in store for you? Check out our film audition listings!