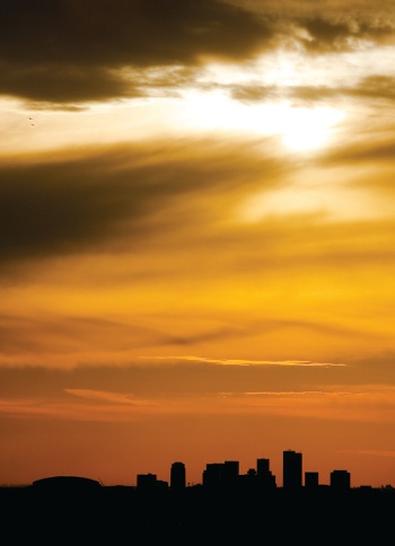 Acting teachers are great, not only for helping to build craft and confidence but for offering up advice on mastering the ins and outs of a new market. On top of giving solid commercial training in a state popular for that type of work, Arizona acting teachers also know about all the theaters, casting directors, and resources newcomers should be aware of.
For actors looking to audition, work, and live in a tight-knit community like Phoenix, getting some local acting training at one of the Southwestern state's schools or studios is a step in the right direction.
Notables such as Emma Stone, David Spade, Lynda Carter ("Wonder Woman"), Danielle Fishel ("Girl Meets World"), Alexandra Shipp ("Aaliyah"), and Jared Hess ("Napoleon Dynamite") have all come out of Arizona, and the acting community is still going strong.
Check out these five institutions to learn from in the Grand Canyon State.
Arizona Actors Academy
Led by artistic director Brandy Hotchner, also a resident instructor at Phoenix Theatre, AAA uses the Method approach to teach on-camera, improvisation, voice, and movement skills to adults and teens alike; Shakespeare classes are also on offer. "At Arizona Actors Academy, seasoned actors exercise their skills, new actors gain the skills and confidence necessary to be seriously competitive, and this is the only studio preparing actors and models for the real world of acting in New York, Los Angeles, and even London," according to the academy's website. In addition to myriad acting classes, AAA also offers instruction on public speaking.
Dearing Studio
This youth-focused, Meisner-based studio works with actors ages 6 and up across disciplines including film and television, improvisation, and commercial work. Dearing provides summer camps—which won a Nickelodeon Parents' Pick Award—and workshops. "The studio's professional acting coaches are trained to get you up on stage and active from day one," according to the studio's website. "The class structure is organized for individual attention and maximum growth."
Phoenix Film Institute
For actors seeking a solid institution run by experienced industry people, check out the Phoenix Film Institute. Led by Emmy-winning producer Peter Stelzer ("Miss Evers' Boys") and acting coach Marla Finn, classes are offered to kids, teens, and adults so they can improve their script analysis skills, learn about good eye lines as well as how to improv for film and TV, and acquire tips on how to interact with casting directors and cast and crew while on set. Private coaching is also available.
Valley Youth Theatre
Focused on drawing out quality stage performances from young students, the Valley Youth Theatre has been helping actors in Arizona since 1989. According to the website, students interested in musical theater study a slew of its elements, which include "diction, pitch, rhythm, tempo, and ensemble work, as well as the technical languages of music, acting, and dance." In addition to acting technique, Valley Youth offers triple-threat development. Also available is Play Pretend, designed for kids ages 3–4, and summer camps for a range of ages.
Verve Studios
Celebrating its 10th year, this acting studio encourages its students to take responsibility for their own careers, be articulate about their approach to their technique, and adapt that technique to any medium, according to the school's website. Its curriculum includes lessons on honing accents and dialects, mastering breathing exercises, voiceover development, and how to approach film auditions, as well as provides commercial and advanced commercial workshops. In addition, there are classes related to perfecting teleprompter readings and in-person hosting.
Inspired by this post? Check out our audition listings!