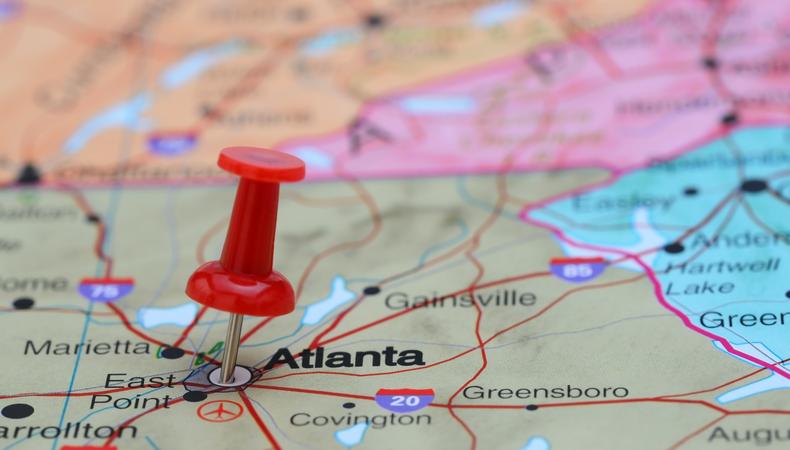 Breaking into show business is tough for anybody: Who to talk to? What to do? How much time and money to invest? As Atlanta emerges on the world stage as a production powerhouse, it can be difficult for Georgia-based actors to even know where to begin. But one thing's for sure—a SAG-franchised agent is a great way to get your foot in the industry door.
There are plenty of major productions shooting in the Peach State, and the one thing they're missing is you. Here's your definitive guide to submitting yourself to some of the top agencies in Atlanta!
Houghton Talent:
If you're an experienced adult, teen, or kid actor over the age of 5, submit a current headshot and résumé via standard U.S. mail only. Include your contact numbers and email on your résumé, and, when possible, links to a high-quality reel. Absolutely no phone calls or digital submissions are allowed. The agency encourages you to study the industry and the Southeastern market; to enroll in acting schools for thorough training; and to consult with various photographers to get the right style of headshots for the industry.
J Pervis Talent Agency:
Submit hard copies of headshot and résumé with reel links included. The company states that if they are interested in an interview, you will be contacted within 30 days. If you do not hear from them, you may re-submit every three to six months. If you would like an immediate response or confirmation receipt, include a self-addressed stamped envelope with your submission.
Agent Tay Smith says, "I think the best ways to secure representation are to be well trained, and to possibly train somewhere that will have a showcase at the end of the course of some sort. That's a great way for us agents to see talent." Applicants should also make sure they know proper self-taping technique, he adds, and attend agent or manager workshops. "And try to get work on your own for a bit. Indie film, shorts, webisodes... and share [those projects] with an agency to gain their attention."
People Store:
Applications are only accepted via online submissions through the company website. According to the company, they "normally require at least three years of on-camera experience, or in the case of theater actors, some on-camera training as well in order to be considered." Headshots must be as professional as possible. When submitting, include prior experience and training as well as your age, height, weight, email, and telephone number. If they are interested, you will hear back within a few weeks.
People Store film and TV agent Victoria Temple added, "There are a lot of mainstream ways to connect with agents and managers via workshops and seminars, but one of the most advantageous ways of having representation find you is through community theater and independent films. By getting yourself into the scene, you will also start networking with industry players who can refer you to offices."
Atlanta Models & Talent, Inc.:
Atlanta Models & Talent is always accepting new talent submissions from talent ages 4 and up. To submit to the agency, you can visit their website and use the online submission forms. They are currently seeking adult talent with multiple credits and several years of experience, as well as children under 15 with credits and on-set experience. For more information on the submission process, check out the FAQs on their submission page.
BMG Talent:
Talent may register via an online form here. The Atlanta agency states, "We are accepting experienced talent of all ages. While we review all submissions, we are looking for talented performers with stage, on-camera, or improv experience. We will also consider experienced models with an interest in branching out into commercial work." Prospective new talent will be contacted to schedule an in-person audition. Auditions will consist of a cold read followed by a brief interview. If submitting hard copies of headshot and résumé, include your email address and do not send original photos, as they will not be returned. Do not submit packages that must be signed for.
For a complete list of agents in the Atlanta area and more information on professional acting opportunities, visit www.backstage.com/resources!
Inspired by this post? Check out our Atlanta audition listings!