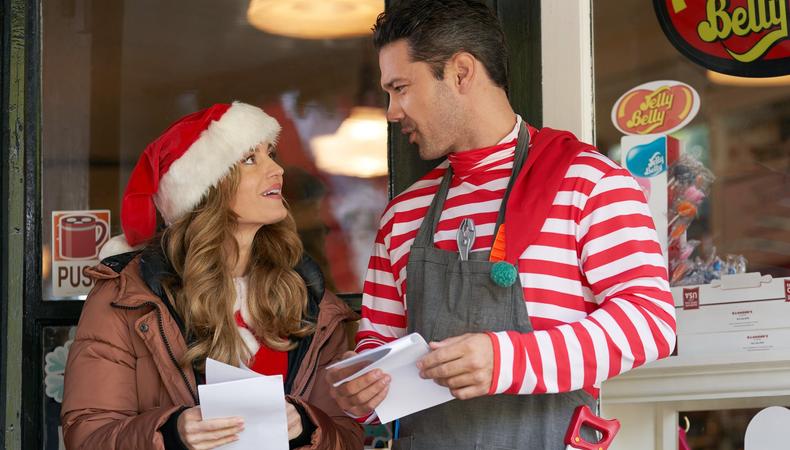 Hallmark's "Countdown to Christmas" is an annual tradition for millions of viewers who can't get enough of the channel's festive fare. With the holiday season officially upon us, demand is high for actors and performers who want to get into that happy spirit. Whether your goal is to one day star in a Hallmark TV movie or simply be part of a seasonal show, festive live event, or other holiday production, we've got you covered. Apply to one of these Hallmark-inspired gigs today!
Tiktok Holiday Ads
A series of holiday social media ads need talent. They are looking for male actors or performers, aged 18 and older, who can portray Santa. This will be a remote gig that pays a flat rate of $100 for an estimated one hour of work.
Want this gig? Apply here.
"Holiday Film"
This short film that follows a dysfunctional family during their Christmas Eve dinner is casting for its December 13 shoot in Roxbury, New Jersey. The project is looking for a supporting actor, aged 50–60, to play Martha/Mom, a lead male actor, aged 50–60, to play David, a supporting actor, aged 21–25, to play Claire, and a supporting actor, aged 38–50, to play Uncle Donald. Also looking for male voiceover talent, aged 40–70, with a voice reel requirement. All roles pay a flat rate of $750 for an estimated 12 hours of work.
Want this gig? Apply here.
Santa Claus Performer for Private Events
An entertainment company is seeking male actors, aged 35 and above, to portray Santa Claus this holiday season at private and corporate events throughout Southern California. Hired talent can expect a minimum of 10–15 paid gigs throughout the season with the potential for more. Pays $75–$500 per day for an estimated 20 days of work. Runs weekends from Thanksgiving through Christmas Day with Christmas Eve availability preferred.
Want this gig? Apply here.
"Jingle Beat"
This immersive and interactive holiday experience in Nashville is casting character performers for a variety of different roles. Performers with aerial, circus, magic, and/or acrobatic skills are wanted to play Santa Clause, Crystal Queen, and more. All roles pay between $18 and $22 for an estimated 12 days of work.
Want this gig? Apply here.
"Happy"
This rom-com feature seeks talent for multiple roles. Production wants Black male talent, aged 30–35, to play lead Gee; two Black female actors, aged 30–35, to play supporting characters Sammie and Becca; and a white male actor, aged 35–40, to play supporting role Corey. Shoots TBD in the Tristate area. Professional pay provided. Vaccination required.
Want this gig? Apply here.