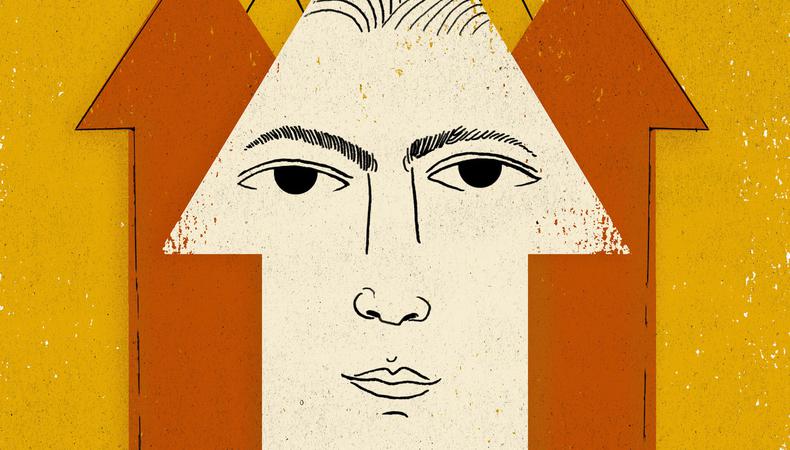 Any actor who has been in the business for an extended period of time has certainly experienced the roller coaster ride and the many lows that come along with it. But while those lows are inevitable, there are things you can do both in your life and in your career that I truly believe will ensure both your happiness and your longevity in pursuing what is a very tough career.
There are a few things I did that changed everything for me, and I would like to share two of them with you.
First, don't make acting your everything. It goes without saying that the craft should be important to you, but if you make it the be-all and end-all, you will feel a miserable amount of pressure—and it will feel even worse when you experience those many inevitable lows.
READ: "12 Survival Jobs to Make You a Better Actor"
I was miserable playing out the typical actor stereotype of a starving artist who worked as a waiter and bartender. It exponentially increased the pressure I felt when I went out on auditions to find success, because I wanted out of that struggle so badly. I knew that if I stayed on that path, I would quit acting.
It was at that point I took control of the situation. I could pursue a career in acting more fully while working a job that made me happy and that I was actually passionate about. For me, that meant working in the health and fitness field. This was life- and career-changing. Now, when the lows come, they really aren't that bad and all is not lost because I actually love what I do to pay the bills. And instead of feeling stifled when I walk into an audition room, I am free to do what I love: act.
So break the stereotype and find what is going to make you happy.
Second, create, create, create—then create some more. Produce movies, plays, web series. Find the things that keep you up at night, the stories you want to tell, the roles you are dying to play and challenge yourself with, and then make it happen. Don't wait for someone else to give it to you. And don't tell yourself you can't do it. Surprise yourself. You can do what you put your mind to.
READ: "6 Tips for Creating Your Own Big Break"
In 2008, I formed Knife Edge Productions and raised a few thousand dollars to put up a production of Adam Rapp's "Red Light Winter." I have since raised over $125,000 and produced three more plays, a web series, and "Mired," a short film with a cast that includes Tony winners Reed Birney and Sutton Foster that was just nominated for best showcase short at the 2016 Soho International Film Festival.
If you had asked me eight years ago if I could have done all this, I would have said, "No way!" Then I surprised myself. Well, I don't surprise myself anymore. I know I can do it. So believe me when I tell you: If I can do it, each and every single one of you can do it, too.
Bottom line: Go out there and forge the life and career you want for yourself. And don't let the lows drag you down.
Holland is an actor, voiceover artist, and producer. He is the founder and managing partner of Knife Edge Productions, an independent theater and film production company. Most recently, he starred alongside Reed Birney, Sutton Foster, and Sondra James in the short film "Mired."
Want more inspiration to chase the dream? Read more Working Actor columns here!