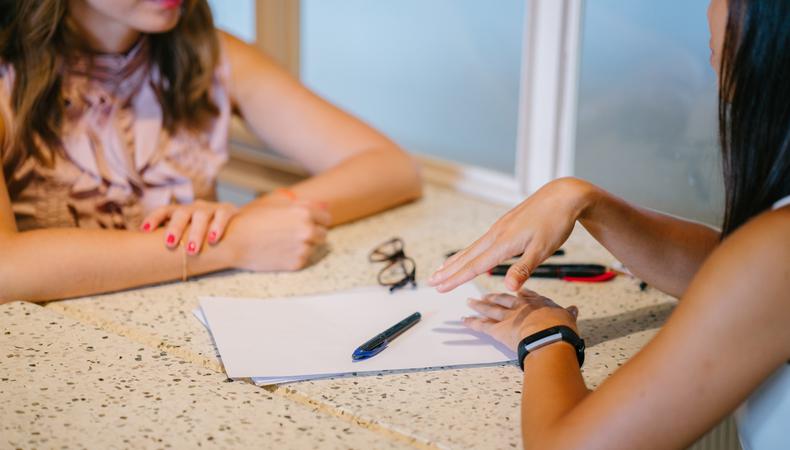 Creating the perfect résumé is always stressful, whether you're an actor, lawyer, waiter, or anything in between. But acting résumés should be formatted differently than the typical professional CV—and it's important than you get it right to give yourself the best chance of getting cast. We surveyed 10 industry experts, from talent managers to casting directors, for their take on how to make an acting résumé. From standard templates to tips on what to include if you're just starting out, their answers will help any actor put together an impressive résumé.
Carolyne Barry, on-camera and commercial teacher
I believe résumés don't have to be long, but rather they just need to be impressive. Agents and commercial and theatrical CDs have less than a minute to look at it. They are usually not interested in the volume of what they think is not significant. They look for teachers, schools, theaters, studios, directors, etc., who they respect. Then, agents and CDs could bring you in. (Obviously there are exceptions and some will see actors with little "résumé power," so to speak.)
Actors can honestly make their credits, training, and skills appear stronger. Here is an example in each category of what I suggest:
Theater:
City
Show Name, Role, Year (if fairly current), Theater or Director
Film, TV, or Web Series:
Project Name, Role, Year or City, Production Company, Director, or Studio
Training:
Course Name, City, Year, Teacher or Studio
David Patrick Green, founder of Hack Hollywood
What should you put on your résumé? As little as possible. Put yourself in the shoes of the person viewing it. In most cases, they only have a few seconds to look at your material. If it is crowded and overwritten, it will be hard to latch onto what is relevant to their project.
If you don't have much acting experience then substitute it with training and/or life experience. Tell the story you want people to hear. The only thing that matters is whether you can do the job. If your experience does not make that clear, tell them something that does.
Cathryn Hartt, founder of Hartt and Soul Studio
What's on a résumé: hair and eye color, height and weight, date of birth (for anyone under 18), credits, training, and special skills. The standard order is: film, television, commercials, voiceover, industrials, theater, training, special skills. Here's what should be included in each category:
Film and television: List the project, credit (character name optional), and studio or production.
Voiceover: Voiceover work, music videos, personal appearances, etc.
Theater: List the production, character, and venue
Training: List the class name, coach, venue, and city
Special skills: List physical abilities or other skills that might be needed to land a job
What's not on a résumé: age range, categories in which you have no experience, modeling and print work, and background work.
Tony Howell, founder of Creative Social Media
What does belong? Union affiliation, contact information, height, vocal type/range (for singers), credits, training, and special skills.
What doesn't belong? Fancy fonts and formatting, your address, eye/hair color or weight, false credits, skills you're learning and ranges you're reaching, and staples (more than one page).
Starting out? See all of the above, and work with what you have! Until you have professional credits, school productions (or even scenes you've worked on in class) are fine. Just notate this experience truthfully. Until you have representation, personal contact information is fine. Bottom line: Package and present yourself as professionally as you possibly can.
Joseph Pearlman, L.A.-based acting coach
Your résumé is simply a document which shows your credits, training, and special skills in a professional manner. If you don't have a lot of recognizable credits, there are still ways to enhance the overall presentation. For example, if you acted in indie films which played at festivals or won awards, you can denote that on your résumé with an asterisk and a note at the bottom. If you've just done student films, list the name of the director rather than the name of the university, unless it's a prestigious film school, such as AFI or NYU. Highlight your training and make sure the résumé demonstrates that you have studied with reputable teachers. Use the special skills section to list abilities that could add to a production, such as firing a pistol, gymnastics, and foreign language skills. Have fun with the special skills section! Add an offbeat special skill such as "dropping electronic equipment" or "catches every Seinfeld reference no matter how obscure." Often that can be an organic and fun talking point during an audition. In our Career Coaching Program, we help actors launch their careers and construct résumés for maximum impact.
Jackie Reid, manager, and owner of L'il Angels Unlimited
Things that typically go on the top an acting résumé are your name, representation, and age range. In the body of the résumé goes your credits, including the name of the project, your character name, and the network on which the show appeared. If it is a theater/feature film project, you would list the name, your role name, and the director's name. You should also specify if the role was a co-star, guest star, or lead. Next comes education. This is not the name of your high school English teacher; these are classes that are relevant to the industry such as acting lessons, improv, cold-read technique, singing lessons, dance training, etc. Your next category is skills, (speaking fluent Spanish, horseback riding, and ice skating, playing the oboe, or driving a motorcycle). Things that aren't special skills would be enjoying shopping, reading spy novels, and eating sushi. Save those for your Match.com profile.
When you are first starting out, the first thing that casting directors look at is with whom you trained. Seeing acting coaches that they know and respect will open doors when you have a résumé with no real acting credits on it.
Jessica Rofé, founder and artistic director of A Class Act NY
One thing that absolutely does not belong on a résumé is your home address. Especially when dealing with kids, this can be quite dangerous if it falls into the wrong hands. For kids and teens who may not have a lot on their résumés, they should include any school or community theater productions they have participated in, as well as classes they have taken. Also list all special skills. This is especially important when it comes to commercial casting. If your child has a special skill—like are fluent in Spanish or they are a brown belt in Karate—put that down. You never know when a job calls for a kid who can do something special!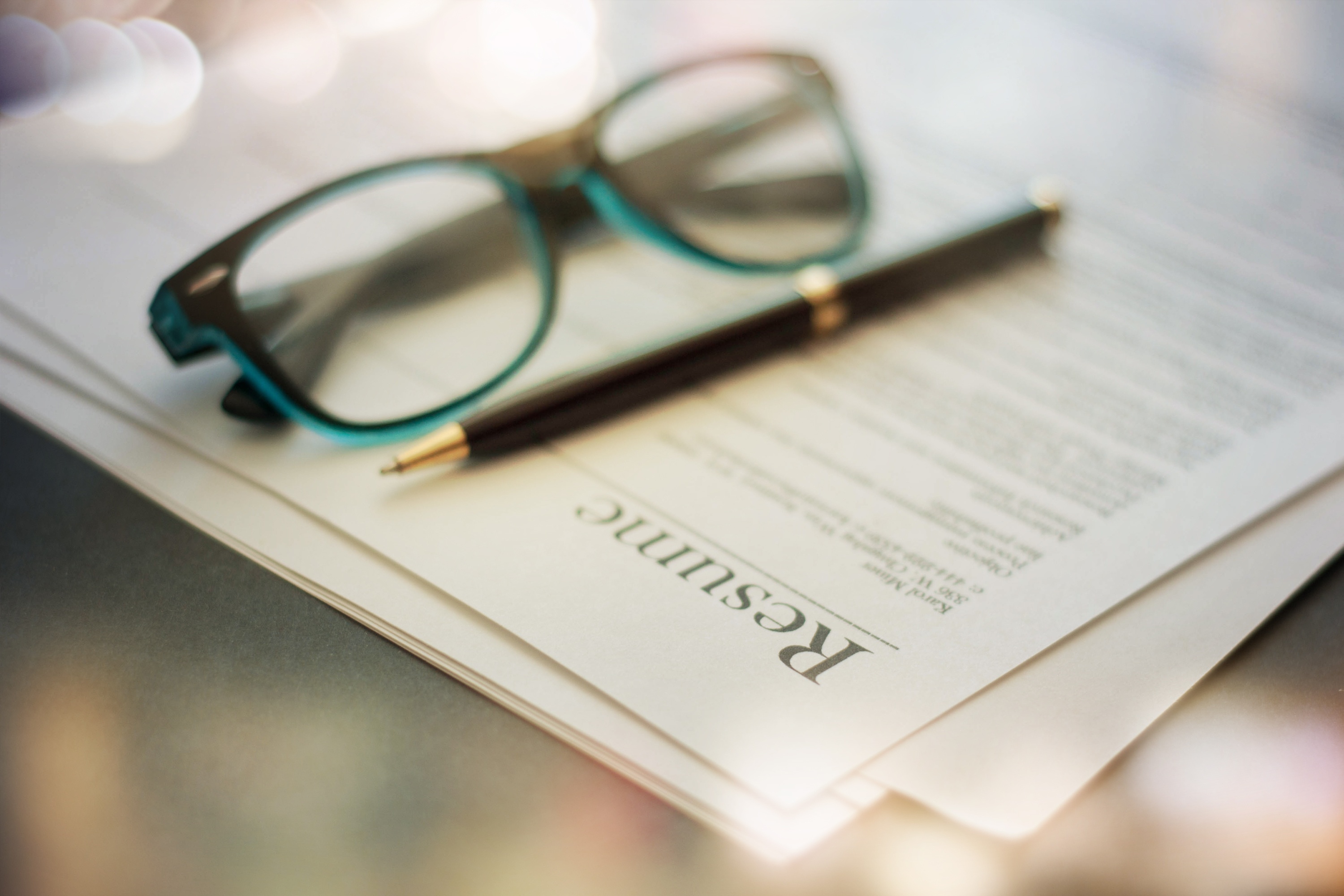 6 Résumé Basics Actors Must Know
Denise Simon, NYC-based acting coach
A résumé not only supplies your contact information, but provides all of your experience, training, and special skills. Your name should be in a larger font up top with your contact phone, email address, and if you have one, a website and union below. Never put your home address, as you don't know where your photo will end up. You can list important facts such as height, weight, hair and eye color, and if you are a musical theater performer, your vocal type as well.
Your experience should be divided up into categories: theater, TV/film, and commercials. In three columns list the name of the production, the role you played, and where you performed or who produced it. Your résumé should be on one page only and laid out simply in columns, making it easy to read.
Warning: Do not lie! If you are just starting out, list any local or school credits you have. If you have none, just put your training and special skills. Your special skills should only include those you excel in. For a sample résumé visit this link on my website. Best of luck.
Ilene Starger, NYC-based casting director
It is so important to have an impeccable résumé, check it often for accuracy, update it, and also check to make sure you have the correct spelling of titles/personnel mentioned. I often see résumés with typos, and that can embarrass an actor. Don't put a small photo of yourself on the résumé, or your weight and height; keep it clean and uncluttered.
List contact info and projects in which you've acted (not extra work). List your training/education. List your special skills, but only if they are serious skills (musical ability, foreign languages spoken/dialects which you can do, ability to ride a horse, etc.) if applicable. If you have dual citizenship, list that, and whether or not you have a green card (if you're not a U.S. citizen). Don't put silly skills down which would have no bearing on your ability to do a role. And be careful about not overstating your skills. I once cast an actor who said he could ride a horse, and, on the film shoot, he was frightened of the horse and it caused serious problems for the production.
If you're just beginning, put your education and whatever acting you've done on your résumé, as well as teachers with whom you've studied or classes you've taken. Most importantly, even if you have no credits, be truthful! There is no shame in being a beginner!
John Swanbeck, director-author
Many film and television directors, versus stage directors, aren't as interested in résumés, as they are with headshots and demo or sizzle reels, which they prefer above all. Interestingly, what film and television directors notice when they do look at an actor's résumé is whether or not the actor has every played the genre of the film or television show the director is casting, whether or not the actor has ever played a similar type of role, as the one for which he or she is auditioning, and, if so, how often, and whether or not the actor can bring anything to the project that will increase the project's profile within the industry, or on the festival circuit, or to financiers and distributors. Barring that, they love discovering someone new. I once hired an actor who had only credit on her résumé. It read, "Your next movie."
WATCH:
The views expressed in this article are solely that of the individual(s) providing them,
and do not necessarily reflect the opinions of Backstage or its staff.