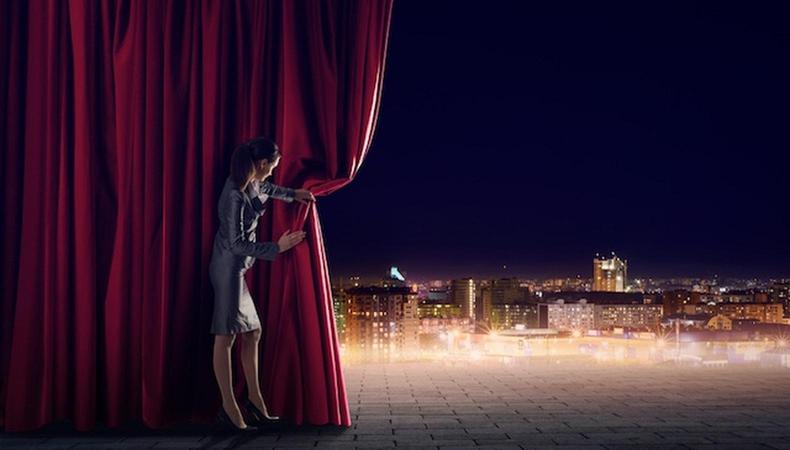 In order for a theater production to run smoothly, it needs a stage manager. This position helps with the day-to-day functions of a production—from rehearsals to the big day. It also acts as a liaison to the many teams involved with putting on a show, such as the finance, lighting, and costume departments.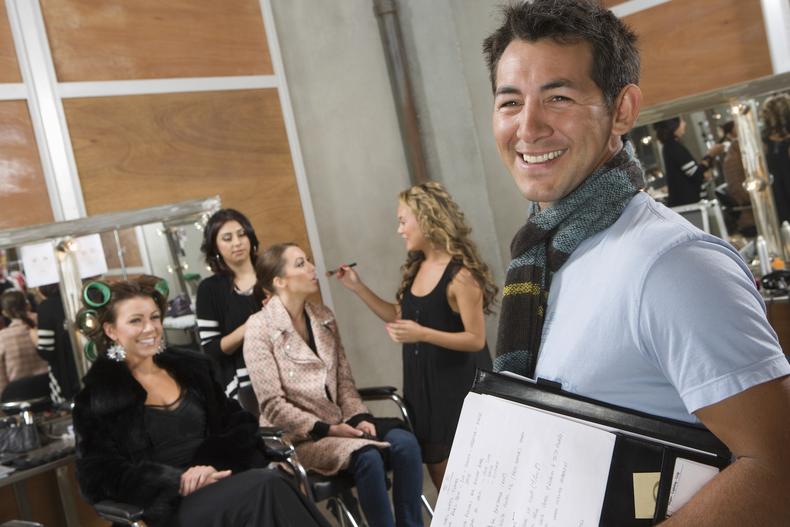 sirtravelalot/Shutterstock
A stage manager oversees the day-to-day operational and administrative functions of a production. They support the director and ensure the show goes off without a hitch. From creating and setting up rehearsals, to cueing lighting and sound, to even helping actors with their lines, a stage manager is the glue that holds a production together.
What does a stage manager do?
Longtime stage manager Ira Mont ("Cats") likens the job to "the chief operations officer of the corporation that is the show," he told NPR. Stage managers are an integral part of productions from the earliest phases of preproduction. They have distinct responsibilities during preproduction and production.
During preproduction, stage managers:
Schedule rehearsals
Manage timing for creation and delivery of costumes, wigs, furniture, and props
Document every detail on blocking, lighting cues, sound cues, and performance notes from the director into a prompt script or "bible"
Communicate and supervise the information from the prompt script to all departments
During production, stage managers:
Supervise safety and tech checks
Oversee pre-show warmups and note sessions
Manage the backstage areas
Ensure every cue in the show is called and timed correctly
Stage manager Karyn Meek, who has worked on projects such as Off-Broadway's "The Royale" and "Natasha, Pierre & The Great Comet of 1812," also told NPR that the job is mainly communication-focused. "I would call us the hub of the wheel.... We are in charge of communication across all departments. During the show, we are in charge of making sure the lights happen, the set moves, the sound happens—all the things. We are the person who is controlling all of that."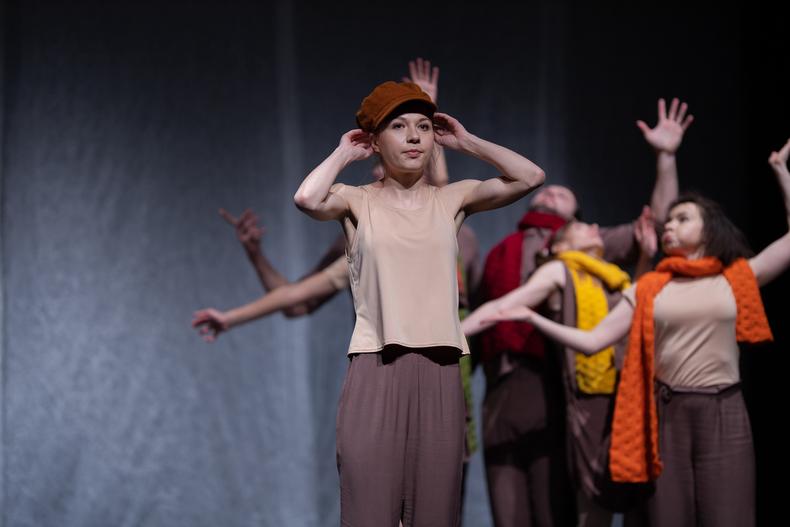 Kozlik/Shutterstock
Becoming a stage manager requires:
In-depth knowledge of how a stage production comes together from beginning to end
A clear idea of every role that brings a show to life
An understanding of theater terms and what they mean
Strong communication and organization skills
A sharp eye for detail
The ability to multitask under pressure and for long hours
Most stage managers begin their career with entry-level positions in the theater, such as a stagehand or a member of the backstage technical crew. Start by seeking out open positions at local college or community productions, and try to work on as many kinds of shows as possible. A professional with experience in musicals, plays, art shows, and live events, for example, will have a more varied résumé and skill set. You can also look out for production assistant jobs, an entry-level position that will help you gain crossover skills.
The next step for most aspiring stage managers is to then land an assistant stage manager or deputy stage manager position. You may work in this role for a number of shows before moving on to stage manager.
Do you need a degree to be a stage manager?
While there are no education requirements needed to become a successful stage manager, schooling can be beneficial. Obtaining a Bachelor of Arts (B.A.) in theater (or drama) or even a Bachelor of Fine Arts (BFA) in stage management can give you the upper hand. College can also help you meet and make the right connections. Networking and building the right connections can go a long way and even help you gain work experience.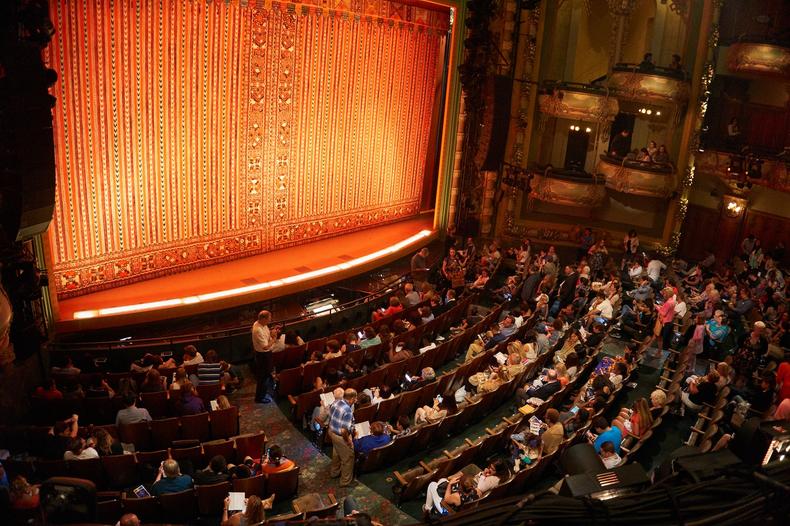 Pit Stock/Shutterstock
According to a 2022 survey, the average stage manager salary in the United States is $51,661. As for the salary range, people in this position make between $44,047 and $60,142 per year. It's also important to note that certain factors, such as education and experience, can affect a stage manager's yearly salary.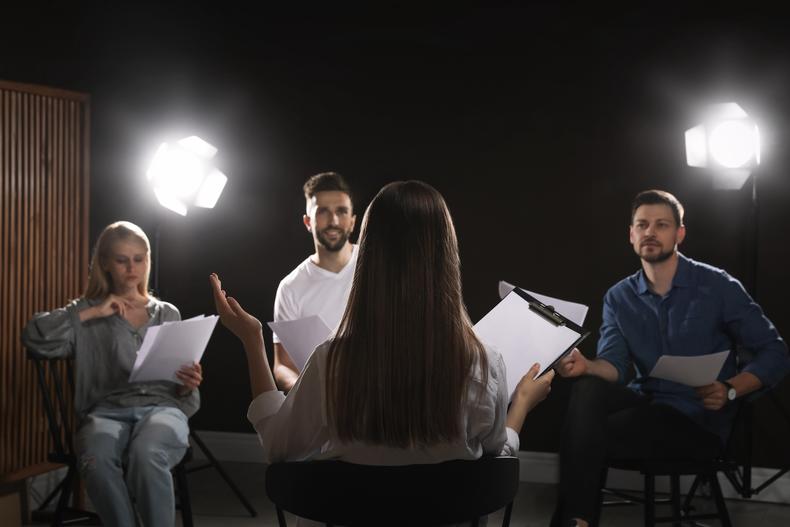 New Africa/Shutterstock
Well-known stage managers include:
Harold Prince: A stage manager for iconic director George Abbott who eventually went on to win 21 Tony Awards of his own for directing and producing.
Ruth Mitchell: The original stage manager on the original Broadway productions of "The Phantom of the Opera" and "Sweeney Todd: The Demon Barber of Fleet Street."
John Stewart: The stage manager of the red carpet for several Oscars and Grammys, Stewart is also the father of Oscar-nominated actor Kristen Stewart.
E. Cameron Holsinger: After serving as assistant stage manager on "Wicked," Holsinger moved up to stage manager of "Hamilton."
C. Randall White: The stage manager on opening night of the famously doomed "Spider-Man: Turn Off the Dark."