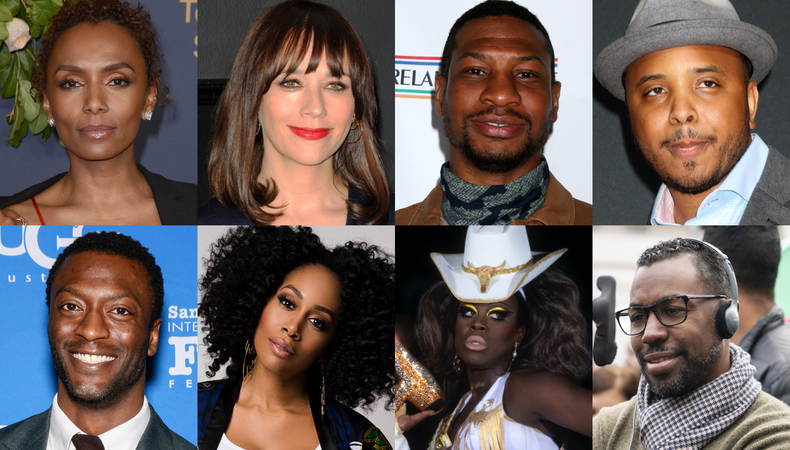 "In the Envelope: The Actor's Podcast" features in-depth conversations with today's most noteworthy actors and creators. Join host and Awards Editor Jack Smart for this guide on how to live the creative life from those who are doing it every day.
As part of Backstage's ongoing mission to provide platforms for BIPOC storytellers and amplify their stories, we're presenting a first-of-its-kind "In the Envelope" episode for Black and non-Black listeners alike. Featuring Prentice Penny, Aldis Hodge, Bob the Drag Queen, Rashida Jones, Justin Simien, Simone Missick, Jonathan Majors, and Janet Mock, "Black Voices in Hollywood" includes frank thoughts on systemic discrimination in the biz—and how to make it more inclusive.
Echoing questions the arts community has faced with particular urgency over the last year, this podcast episode seeks to provide artists, in addition to the usual inspirational career advice, an opportunity for perspective and introspection. What can people of all backgrounds do to recognize and resist discrimination in Hollywood? In particular, what can white people do to leverage their privilege and allyship in fighting for authentic representation, diversity, and inclusion? As Penny says in a previously unaired clip, that isn't solely the responsibility of people of color: "It should be on the system to fix the system." (Read his guest column op-ed for Deadline here.)
To film and television actors and creators of color, Penny adds, "don't beat yourself up a ton either because you didn't create this system.... Just do the best you can. As long as you can live with yourself, that's the most important thing."
His advice is echoed in snippets of other recent podcast guests, which span practical calls to action, words of empowerment, and everything in between. Missick encourages Black artists to "be your authentic self," while Mock says to "trust that instinct, and keep pushing forward."
"We can show them full humanity at all times—it's our job," says Majors to his peers. "The institution changes by all the people around it changing."
Casting director Destiny Lilly takes over this week's casting insider segment to close the episode with her thoughts; an advocate for actors and artists serving on the board of directors of the Casting Society of America, Lilly has years of experience casting New York theater productions. For a list of resources relating to the Black Lives Matter movement, click here.
Tune into "Black Voices in Hollywood" wherever you listen to podcasts, and subscribe to hear more craft and career advice from your favorite stars.
Listen now on:
Looking for remote work? Backstage has got you covered! Click here for auditions you can do from home!