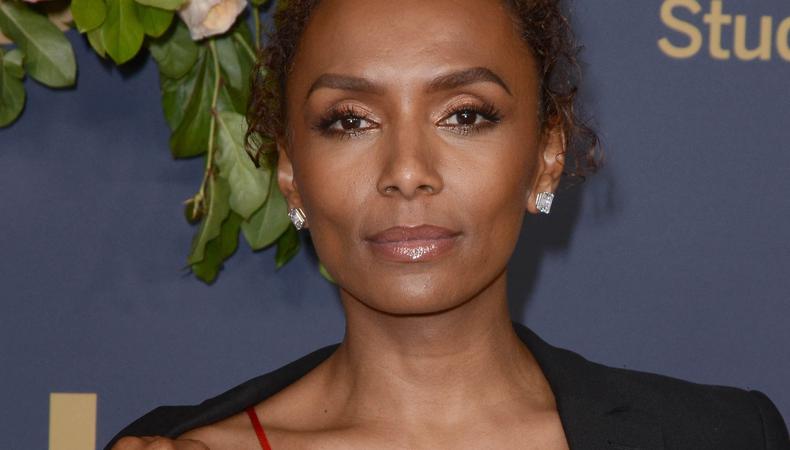 "In the Envelope: The Actor's Podcast" features intimate, in-depth conversations with today's most noteworthy film, television, and theater actors and creators. Full of both know-how and inspiration, "In the Envelope" airs weekly to cover everything from practical advice on navigating the industry, to how your favorite projects are made, to personal stories of success and failure alike. Join host and Awards Editor Jack Smart for this guide on how to live the creative life from those who are doing it every day.
From journalism and autobiography to screenwriting, producing, and directing Emmy-winning television, there's not much Janet Mock can't do. Her story, particularly her introduction to Hollywood as a writer-director-producer on FX's hit drama "Pose," is one of trial by fire.
"My father taught me how to swim by throwing me in the pool," Mock tells Backstage. "No skills, no method or instruction beyond, 'Keep paddling.' So that kind of is always the way that I've approached my life: head first, experience first. Learning on the job."
Born in Honolulu, Hawai'i and assigned male at birth, Mock is likely best known as a community activist and award-winning advocate for the transgender community. Her childhood love of storytelling evolved into a journalism career, from the early days of digital media at People.com and Marie Claire, to working as a profile writer and correspondent, to hosting the podcast "Never Before," and much more.
Mock's bestselling memoirs "Redefining Realness" and "Surpassing Certainty" set her on a path away from journalism—and towards, of all places, Hollywood. Her story caught the attention of powerhouse producer Ryan Murphy in 2017, who invited Mock onto the set of "American Crime Story: The Assassination of Gianni Versace" for an all-too-brief conversation about a new series featuring transgender women and the queer community in 1980s New York City ball culture. "He was like, 'I want you to join this room. Your voice would be valued, come do this. It'll be fun.' And I was hired on the spot. Within three weeks, I had moved to L.A."
"Pose" is as much a trailblazer of diversity in today's TV landscape behind the scenes—with Murphy and co-creators Brad Falchuk and Steven Canals bringing on Mock, Our Lady J, Gwyneth Horder-Payton, Silas Howard, and more to collaborate—as it is on camera—with stellar performances from Emmy winner Billy Porter and a historic number of trans leads including MJ Rodriguez, Indya Moore, and Dominique Jackson. Was Mock's process of becoming the first trans woman of color to write and direct a TV episode being thrown into the pool? Or was it throwing herself in? "It took a leap on Ryan's side to say that he sees a vision for me, that he knows that I can do it," she says. "And me being like, 'I think I can do it and I'm going to try to do it.'
"You learn as a director," she adds, "your job is to answer questions almost every single minute of every single day. Someone has a question for you because they need your direction. They need to know what your vision is and your job is to communicate that.... As a writer, it's, what is the vision and what is the story?" Mock's third hat, producing—now also her role on Murphy's new Netflix mini-series "Hollywood" in addition to directing—involves constant communication and being on set around the clock.
All this experience means Mock has plenty of practical advice for actors and creators. Especially amid a global pandemic shutting down production and keeping everyone indoors, she says, "I cannot overemphasize the power of the self-tape. Make sure you have a mic. Make sure you have a ring light. These are small investments in your career. Especially now that you're going to be doing it so much more because the fact that our bodies can't be in rooms together as much anymore, so you have to communicate that sense of play.
"Can you make us laugh? Can you have a bit of joy in it? Do you look like you're good to work with and that you're easy and you want to be here? When I can see an actor who is on a tape and they look like they love acting, and they also have a joy with my words, that's the stuff I'm always looking for."
Toward the end of her "In the Envelope" interview, Mock offers further words of wisdom to her fellow artists: "I think that as a trans person, and I'm sure a lot of queer people could understand this, too, or people of color, or women, or anyone that's often silenced and invisibilized, is that so often you're met with people shaking their head, and what you need is someone nodding at you. That simple affirmation can push you through. Sometimes you have to nod at yourself and say, 'Yes, you got this. Trust your instincts. You're right.' "
To hear more, listen to Mock's inspiring interview below.
Listen now on:
Looking for remote work? Backstage has got you covered! Click here for auditions you can do from home!