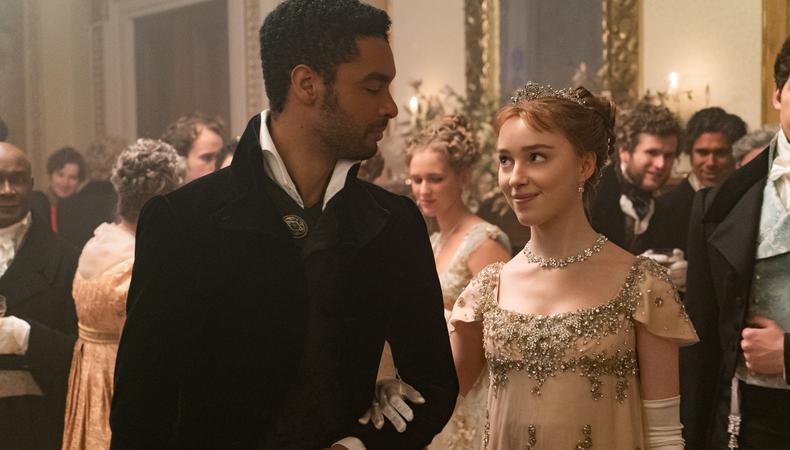 Harry and Sally. Joanie and Chachi. Will and Grace. Watson and Holmes. The best stage and screen couples all have one thing in common: chemistry. And when it is just right, it's like fireworks for both the actors and the audience watching them. In honor of Valentine's Day, we've compiled a list of some of our favorite film, television, and theater couples—both romantic and platonic—to find out how to create that "spark" on-camera, onstage, and beyond.
Paul Mescal + Daisy Edgar Jones on 'Normal People
Sometimes chemistry just comes naturally. Paul Mescal says that it was there from the beginning with his "Normal People" co-star Daisy Edgar Jones.
"I think there was an understanding, and I don't know where it came from, that me and Daisy would just fundamentally get on. And I think sometimes it can be detrimental to kind of force chemistry onto two people when sometimes if you let things breathe and sit and just trust that these two people understand the characters in a team perspective."
Phoebe Dynevor + Regé-Jean Page on "Bridgerton"
Intimacy coordinators can help build the trust that leads to chemistry. Phoebe Dynevor says the intimacy coordination on "Bridgerton" created a feeling of safety for her and her castmates.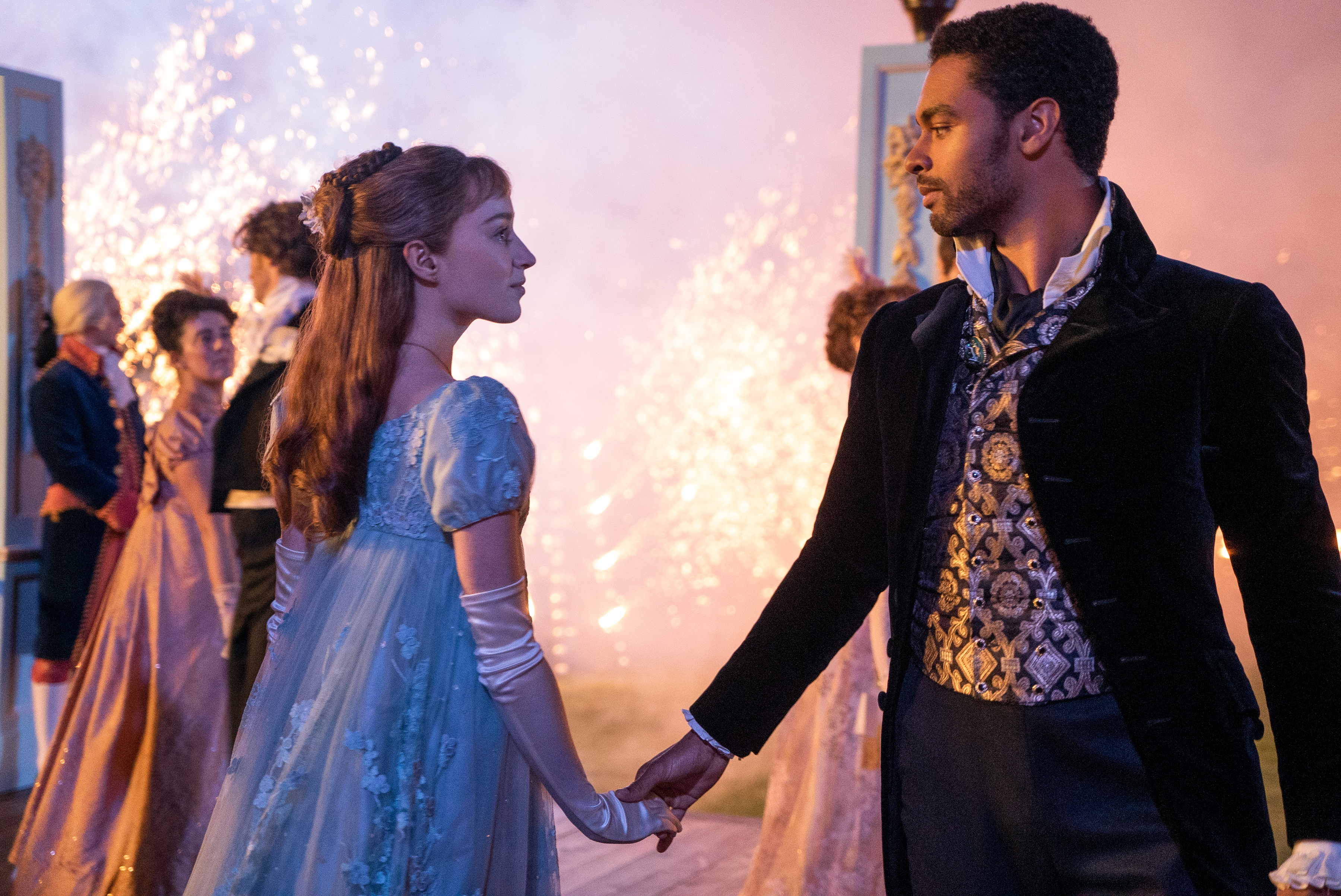 How To Get Cast on 'Bridgerton'
"We did a lot of intimacy coordination, as well, which we rehearsed before we started filming, and that was really informative. It just enabled us to feel really safe around each other. We formed a friendship, we formed a working bond, and we both felt safe within that and we talked a lot about what we wanted out of it. Just having all that time is such a gift."
Michael Zegen + Rachel Brosnahan on "The Marvelous Mrs. Maisel"
Just like relationships in real life, chemistry between scene partners requires listening. Michael Zegen says that the illusion of spontaneous attraction only comes from paying attention to your fellow actor.
"Actors, one of the things that they're taught is to listen. And I think that that is really important. Because you can't just be in your own world when you're onstage, or in front of the camera. You have to listen to make it believable [that it's] the first time you two have met [onstage], when you've been meeting each other every night for the last few months."
Emily Blunt + Jamie Dornan in "Wild Mountain Thyme"
They say opposites attract, and that's just as true on film as in real life. John Patrick Shanley credits Emily Blunt and Jamie Dornan's innate differences with why they're so electric on screen together.
"Of these two people, this couple, I would say that Emily Blunt is a warm extrovert and Jamie Dornan is a warm introvert. The one thing that I said to them about their initial encounter, which takes place at night in the shed, with fog rolling around and rain outside, I said, 'There's three people in this scene: There's Emily, Jamie, and the silence. Let that silence play.' They do ultimately say a great deal. It just takes the barriers coming down for them to say it, the dismantling of the barriers one by one. That's the joy there is to be found in the film."
Viola Davis + Denzel Washington in "Fences"
When you have two legendary performers playing a couple, they're bound to find a way to make the relationship believable. For Viola Davis, a mutual respect for her co-star and an understanding of her character is what brings that chemistry to life.
"If [your character has] a strong need in life to love and be loved because you were abandoned when you were a baby, everything in your life is 'I need to be loved. If [I'm not], I don't think I matter.' How does that inform your objectives? I guarantee you, if you answer the question of the need first, that's a way more interesting actor."
Kiki Layne + Stephan James in "If Beale Street Could Talk"
Sometimes an actor has to communicate chemistry even when another actor isn't present in the scene. Kiki Layne says she relied on her co-star Stephan James, director Barry Jenkins, and her own instincts to re-create that spark when looking directly into the camera.
"You are giving a lot into it. When you're working with a scene partner, you're giving and receiving. But in those moments, you are just giving. I had to just trust my imagination, trust whatever I was trying to communicate."
The Women of Broadway's "Hadestown"
Some stories just have that elusive chemistry baked into them, like the Tony-winning best musical "Hadestown." For actor Amber Gray, the story itself and co-stars like Eva Noblezada helped bring her character's love to life.
"Hades and Persephone have been together since the dinosaurs, and their love is quite complicated. They fight really well, they make up really well, and it's wonderful to see this fresh, young love help wake up the older couple that's gotten a bit curmudgeonly. That's how they mirror each other: At the end of the day, both couples are crazy about each other."
Ana Fabrega + Julio Torres on "Los Espookys"
And who says love can't be funny? For Julio Torres, a fondness for the same type of humor and a dedication to bringing real people to the screen has helped forge a chemistry and bond with "Los Espookys" co-creator Ana Fabrega.
"It's definitely not trying to emulate anything that we've seen. Ana and I hold on to people that we've met that we find odd and funny and intriguing. Those end up becoming characters in 'Los Espookys.' We knew that we liked each other's work, but liking somebody's work does not mean that you're going to be good collaborators! I think we were lucky that we really are."
Looking for remote work? Backstage has got you covered! Click here for auditions you can do from home!