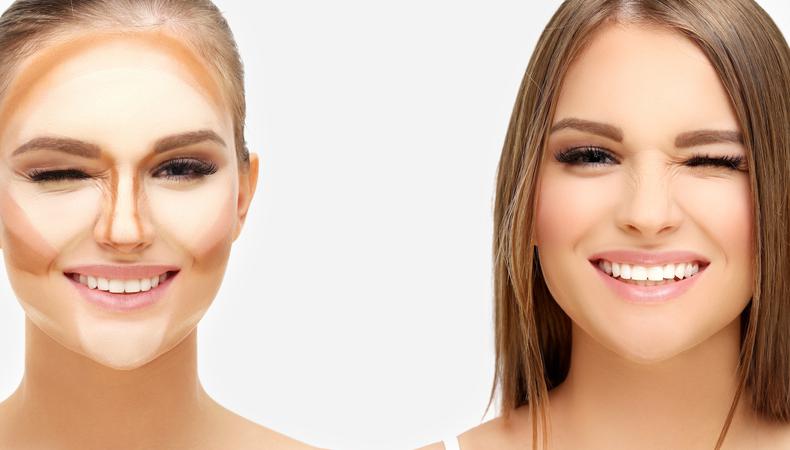 A strong headshot is an actor's golden ticket. It's what first catches the attention of many gatekeepers and can book an actor meetings with agencies and appointments for auditions. In order to have a strong headshot, actors must have appropriate makeup that highlights their natural beauty without standing out or looking excessive. Additionally, with self-tapes becoming more and more the norm today, having the right makeup look for the camera is also important. We have you covered. During a YouTube Live for Backstage's new digital and on-camera programming, The Slate, makeup artist Bridie Coughlan offered tips on how to perfect your next headshot and self-tape look. We've rounded up six highlights below, and you can catch the full video embed after the jump!
Your perfect headshot has to look like YOU!
"Basically, headshots and self-tapes should be pretty natural. You want to look like yourself and everyone is on a different level when it comes to how they do their makeup, how they feel about makeup, how they feel about beauty, all that kind of stuff. But really, the most important thing is that you look like yourself. When people bring in their previous headshots and they let me know what their agents like or don't like or what kind of feedback they've been getting, hardly ever is it that you're not wearing enough makeup in these headshots. Most of the time, it's more [that] the makeup is too much. You really don't want to see it, you want to see yourself."
Your foundation should match the skin on your neck.
"So first off, we're gonna start with just some basic tips on contouring. Foundation is so specific to each person, so it's hard to cram that into this lesson, but basically with your foundation, you really want to make sure that it matches your neck, that's something that we can forget about. Most of the time, our face is darker than our neck because it's exposed to the sun more, so if you're feeling like it's hard to get that balance, get a little bronzer and put it on your neck. But when you're testing foundations, the best place to do it is on the side of the face, on the check kind of going down so you can see how it blends into your neck as well as different areas of your face."
Contouring isn't as hard as it seems.
"I know that contouring can be kind of intimidating for a lot of people because we see all these videos, people have all these lines on their face and it seems really intense. And it can be! But my advice is to keep it really simple and if you do want to do any contouring, any sculpting in your face, think about it in this way: all contouring is is putting a darker color in the part of your face that you want to go in or back and a lighter color where you want to go up or out. That's all it is. It's kind of like paint-by-numbers."
Only use warm-color blush on camera!
"I love to use warmer colors on the skin. I found that when you are using more of a plumie or a rose color in a blush, it looks beautiful in real life and it's great. I found that sometimes on camera, it doesn't really translate. It takes this color out of your skin if you use a cooler tone. So I like to use a really warm kind of peachy color."
Go light on the eyeliner.
"Whenever I'm doing eyeliner for a more natural look, I don't bring it all the way into the inner corner of the eye because you want to keep your eyes nice and open. When you're auditioning, when you're acting, your eyes are so important and you really just don't want anything too heavy on them to take away from the expression and what you're trying to communicate."
If you normally don't wear false eyelashes, don't wear them in your headshot.
"Some people will wear false lashes for their headshots. I think that generally, if you don't wear them every single day, then it's not something to do for your headshots or a self-tape. There's no reason to bring the glam. You really want to look like how you're gonna look when you go in for an audition."
Looking for remote work? Backstage has got you covered! Click here for auditions you can do from home!