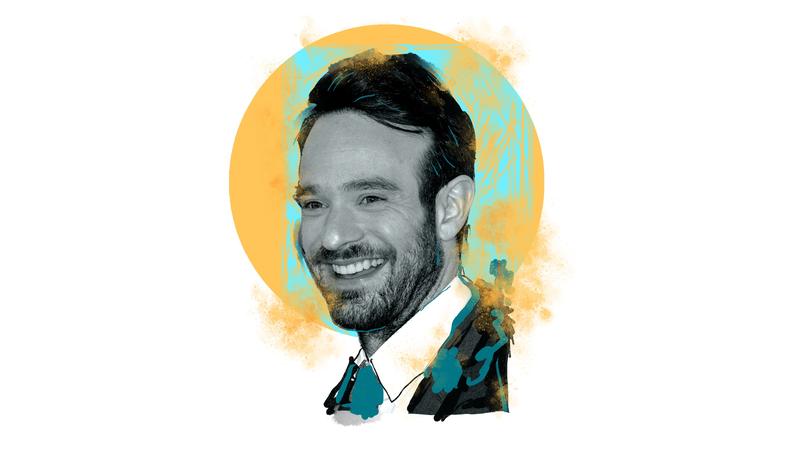 Charlie Cox's career spans both sides of the pond and screens big and small, but prior to this year, he still had yet to conquer Broadway. However, with "Betrayal," the British actor can now check that box, too. The Harold Pinter revival, which also stars Tom Hiddleston and Zawe Ashton and which transferred from the West End, runs through Dec. 8. In the show's homestretch, Cox, who's best-known for his title role on Marvel's Netflix series "Daredevil," hopped on the phone with Backstage to talk big breaks, his Broadway debut, and making his mark on the industry—even if he was once mistaken for a different Charlie at an audition.
What is your worst audition horror story?
Well, I can't give you any names, unfortunately, but I can tell you that I went for an audition, and when I got there, the director was very excited to meet me and was very effusive about my work. I was a little confused because I didn't realize that he knew who I was, and he was very, very well-known, one of my favorite directors, a very famous director. I was obviously very moved, very touched, but I was kind of confused. And then he talked about another friend of his, who I had met, but I didn't really know, but he talked about him like we were mutual friends with the guy… Then I realized—halfway through the audition—that he thought I was another actor whose first name is Charlie. It was pretty embarrassing. I revealed to him that I was not who he thought I was.
What is the wildest thing you have ever done to get a role?
I auditioned for something years ago in Los Angeles, and I didn't get anywhere with it. I just never heard back. I auditioned with the casting director in Los Angeles. Anyways, about a month later, I was back in London visiting my family, and my U.K. agent put me out for the same audition. I decided not to tell anyone that I had already auditioned for it, and I went in again. I actually didn't get it, but this time around I got down to the last two for the job. It was a very interesting experiment in how, depending on the circumstances, depending on the day, depending on who's in the room, whether you're in your home country or not, an audition can go very differently. It was the same audition with the same material. In L.A. at the time, no one knew me at all. I had never done anything that anyone knew. But in London, I'd done something, so it just meant that the casting director introduced me a little bit more [enthusiastically], or maybe I felt more confident because I was at home. Little things can make a difference.
Charlize Theron on Breaking Out in Hives Before an Audition
How did you first get your SAG Card?
I feel like I've had multiple big breaks. The thing that got me my SAG card in the U.S. was "Boardwalk Empire." I feel like I've been lucky on many different occasions. Out of drama school—I was still training in the summer holiday—I got a film with Al Pacino, which was my first-ever big movie. A few years later, I was the lead in a really big-budget British film called "Stardust," with [Robert] De Niro. That was another big break. And then things went quiet again for awhile, trying to find the right job—and then "Boardwalk Empire" happened. It didn't feel like a big break when I got it because it was only a small part, but then they wrote the part in more scenes and more episodes, and then that felt like a big break. And then that led directly to "Daredevil," which was a big job for me. It put me on the map, in a way, over here [in the U.S.].
What performance should every actor see and why?
Probably my favorite performance—quite obvious and well-known—is Mark Rylance in [Jez Butterworth's] "Jerusalem." Unfortunately, if you didn't get to see it, you probably won't get that opportunity to see it now, unless they bring it back. But that, from an actor's point of view, his storytelling in that—both as the character but also, the character that he plays is a storyteller himself. The life that he brought to the story and the way he allowed you, as an audience, the visualized subtlety in a larger than life situation, to me, was one of the most moving few hours I've ever had in the theater. I actually went four times. To give one more, for film, just in case people want to see something they can still see: One of my favorite performances is Marlon Brando in "On the Waterfront." It's such a human performance. It's so moving and touching.
What advice would you give to your younger self?
It's the same advice that I would give to myself now: Just don't stop enjoying it, even though sometimes the pressure feels very high. If you're not enjoying it, then there's no point in doing it. You might as well have a job in a bank. If you're going to be an actor or a musician or an artist of some sort, you've got to love every minute of it because it's such a privilege. You're so lucky to be able to work in the arts. Even going onstage with "Betrayal"—we've done over 240 performances of it. We've done it all year. There are times when we're tired and [feel like], "I've just done it today and I've got to do it again tonight." But, it's a constant reminder that we're living the dream. Just enjoy every minute of it. We're very lucky. Never lose sight of that.
What have you learned from bringing "Betrayal" from London to Broadway?
It is a massive honor, obviously. Bringing it to Broadway was never really meant to happen. That was never really talked about, and then they started to have conversations towards the end of our run in London. None of us had actually been on Broadway before. The best thing, I think, is we're so lucky to get to make our Broadway debuts with a play we'd already done for four months. We knew the characters. We had almost like a five-month rehearsal for our Broadway debuts, which is such a gift. We've felt really welcomed by the Broadway community. We love coming into Times Square every day and hustling through the crowds to get here on time. None of us ever forget it's our first time on Broadway and in a show that seems to be well-received. I could see how it can get tiring. But, you know, I never lose sight of how I pursued the dream. Anyone who starts acting, it's the dream to be on Broadway. For some people, like me, it's the pinnacle.
Want more stories and advice from the best in the biz? Read more from the Backstage 5 here!