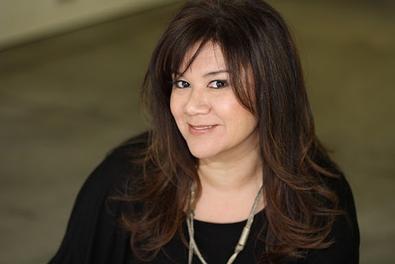 During a session, I heard a couple of the talent talking about their appointment. Some of the conversation I heard included: "It's only a couple lines," "They never know what they want anyway," "Do you know what this is?"
Showing up is taking action for your career. It's the physical presence at the appointment coupled with the emotional presence in the room. It's being prepared to do your part of the job without too much judgment outside the parameters of your job.
Here are three things to consider.
1. "It's only a couple of lines." It's challenging to create a world when there seems to be nothing - no script, no breakdown, same-day appointment, sides given at the office (with minimal time to work on them). If these are the circumstances, how do you reconcile even showing up?
The character is being introduced in this particular episode and will eventually become recurring or series regular. We hear about this, and more often than we think, it does happen.
There's always another role. When you show up and do your job and it doesn't go further, you are remembered for other roles.
Who wants it? There's a limited amount of time given for appointments. When there's a confirmation and the actor doesn't show up without reason or it's clear no preparation has been made, it's a slot that could've been given to someone else (who wanted to be there).
Ask for clarification. We know there's little information. Likely, everyone is in the same boat. If you can't get the information beforehand an intelligent question in the room is more than acceptable. If we can fill in the gaps, we will do it.
Look at the environment of the scene. What are the human qualities of this character? The sides may look like there are no clues, but you'd be surprised how strong choices can be made within the scene and often it isn't where the dialogue is, but instead in-between the lines.
Your scene may be opposite a star. We're looking for talent who can hold their own next to him/her. And you may even end up in the trailer because of it. (Marissa Jaret Winokur in the trailer from "American Beauty" is one of many examples.)
2. "They don't know what they want." True. So, show us. You're in a waiting room, having prepared to do your job, with a variety of talent who look nothing like you reading for the same role. Or perhaps this role has been read by "everyone," and it's still not cast. You satisfy the role - that's why you showed up to the appointment. Now, let us see why you're unique. You possess one-of-a-kind qualities only you can bring to the table. Resist leaving it in the car, at home, with your coach/teacher/mentor, and mindfully bring it to the room. It will line up, and icing on the top, you get the role.
3. "Do you know what this is?" It's part of your preparation. There are many parts of the audition process actors cannot control outside of the great work you bring to the table, but there are many tools at your fingertips, which can quickly be accessed to provide an informed prepared read.
Who are you auditioning for, and what have they cast/produced/directed? Know their names and how to pronounce them.
Which network or studio is this for? Certain networks are known for certain styles of programming.
Read the trades and know who's casting the shows that fit your brand.
Is the project part of a trilogy or book adaptation? If so, how does your role fit in it?
Watch the shows before your audition to get a taste of its style. If you have a little time, go online and watch a bit.
At the end of the day, showing up is taking responsibility and care for the choices made and committing to the follow through. The actors heard in the waiting room did nothing wrong. But know that you're heard and seen from the moment you arrive, and we may share a story about it.
Caroline Liem is a casting director, audition coach and teacher based in Los Angeles. Her highly acclaimed film/TV audition and text analysis classes have been taught throughout the U.S. both privately and at universities. She has cast indie films, studio features and television pilot/series for Disney Studios, Warner Brothers, Sony, Paramount, Twentieth Century Fox, ABC, CBS, NBC, WB, and Fox. You can see her latest casting on Nickelodeon's Parental Discretion with Stefanie Wilder-Taylor. You can find more information on Caroline and classes at www.CarolineLiem.com and like her on Facebook and follow her on Twitter @CarolineLiem..