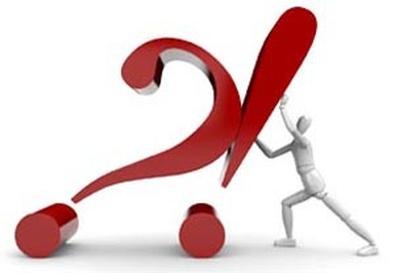 Gavin O'Connor, Los Angeles; 'Pride and Glory,' 'The Prince,' 'Clubhouse'
They play it safe. They don't enjoy themselves. And they "act."
When you walk into a room for an audition, do it like you have nothing to lose. Like you're on death row and there's no chance for a pardon and it's your last opportunity to say what needs to get said. And don't give two shits what I think. Just assault my senses, my preconceptions, and any expectations I may have regarding the scene's progression. And please, for God's sake, don't show me the shiny surface. That's what the other 30 actors did before you. Show me what's underneath the hood. I want to see your intestines. Turn the scene upside down. Shake it loose and let's see what comes out. Show me the danger and the mystery, so that the moment that's not anticipated surprises both of us.
And fail all you want. Just fail big. And that doesn't mean acting big. It means risking big. Because you have nothing to lose. Energize me. Invigorate me. Blind me. Illuminate the piece and the character so I never forget you. So you liberate us. So I sit up and wonder what planet you came from. So when you walk out the door, you feel good about yourself. Not because you're going to get the part (you're on death row and the governor won't pardon you, remember?). But because you imposed your truth on the scene and exalted the character's individuality and uniqueness to a place of such high altitude that neither one of us will ever forget the flight.
Dallas Richard Hallam Los Angeles; 'Entrance,' 'The Whitest Kids U'Know' (assistant director)
You can't hide lack of preparation. It doesn't matter how talented you are, how good your look is, or even if you seem perfect for the role. Neglecting prep before an audition is a death sentence. Anyone in the room who's worth a damn will see it immediately. The thing about an audition is that you're not just auditioning to do this single part; you're also auditioning to work with these people. And not only does lack of prep lead to a crummy audition, but it says a lot about what you'll be like to work with later.
Lack of prep leads to a related mistake actors make during auditions: not taking the notes. Now, you can be prepared and still not take notes, but more likely than not, not being able to take a note and run with it has to do with a lack of preparation. Okay, what if you've prepped well, you take a swing at the scene, you're given a note, and it just doesn't make any sense, or you just don't understand it? Simple: Try anything else. Doing it wrong but doing it differently is a lot better than doing it the exact same way after being given notes. The director isn't necessarily giving you a note to see how amazing you can be at doing the scene in this new way. Sometimes the director is simply looking to see what you do with direction, how well you can rethink what you've already thought out. I promise it matters less that you run the wrong way, as long as you take a direction and run.
Which leads me back to the critical, unspoken true nature of the audition: You're auditioning to work with these people. Making a movie is a long, hard process. It's equally important that you're great to work with as you're great at the part.
Mark Kassen, Los Angeles; 'Puncture,' 'Why Not…,' 'Slogan'
As an actor-director, the advice the director in me has for all us actors is: Don't do anything that isn't about the audition. Meaning, don't "work me," don't "work the room," don't try to convince me how great an actor you are by coming in one way and then attempting to transform once you "begin the audition." The audition began the second you walked into the room, and everything you do that isn't about the role you are auditioning for (like trying to make me like you) takes me further away from thinking you are right for the role at all.
Don't get me wrong; I still believe that actors (including myself) can play a multitude of varied characters—however, that's your business. Don't try to show us the conversion. When you are auditioning for a role, the people on the other side of that table, including myself, want to believe that you are as close to that character in real life as possible. We don't have the time or imagination to filter out anything you do in front of us that doesn't support our need to believe that you walk around the streets of Manhattan every day just like your character.
So save the extra chitchat and cute stories that have nothing to do with the play/movie/TV show you're reading for. As an actor, when I audition now, I try to do what I want to see as a director when you come in front of me: Be what's on the page, nothing more—and then get the heck out of there before the director realizes I'm not actually an Eastern European/Welsh/Vietnamese Native American Jew.

Daniel Talbott, New York; Off-Off-Broadway: 'Squealer,' 'The Umbrella Plays,' 'Footprint'
I think it's really hard to make hard-and-fast rules, because every actor is so different and one person's mistakes may work out really well for someone else. For example, some people do better being totally off book, but other people find it more freeing to play with the script in hand.
The only large "mistake" that jumps into my mind is not bringing authenticity, humor, and vulnerability to the room in every part of what you're doing. You need to come prepared in whatever way is going to allow you to be the most free and bold you can be, without making excuses ("I didn't have enough time" or "I didn't read the play" or "The guy behind the table was being rude"). You may be right—there can be a lot of jerks who don't respect actors enough—but that's their loss, and you have to be able to flip any obstacles into brilliance and turn them into fuel for your work. No matter what, you can always choose to be vulnerable and work and share. The biggest and really only "mistake" is letting anything—yourself, someone else, whatever—get in the way of you sharing and exploring your work.
Heidi Grumelot, New York; Off-Off-Broadway: 'Dido and Aeneas,' 'punkrock/lovesong,' 'Donnie and the Monsters'
Because I work with many early-career actors, I often see them make mistakes that are easily avoidable. The biggest mistake is to arrive at an audition without thoroughly preparing the requested material. This is particularly true when actors are asked to bring two contrasting monologues. All auditioning actors should have at least two monologues and an extra monologue that can be performed if called on to do so. Look for monologues that really showcase your qualities as an actor.
Being late is another common mistake that can communicate that the actor isn't reliable or that he or she may not respect the time constraints of others. Similarly, when actors don't bring their headshots and résumés, they communicate that they might not be very organized. Often, being late or not having a headshot and résumé comes with a lengthy explanation. Unfortunately, this communicates that the actor does not make his or her acting career a priority. Casting directors and directors want to focus on the acting ability and personality of the auditioning actor. They also want to be confident the person they hire for the job will conduct him- or herself professionally.
Two other common mistakes that take the focus away from the actor's talents and personality are bringing props into the room and dressing up in character. I would also recommend reading up on the difference in appropriate dress for a theater audition as opposed to a film or television audition.