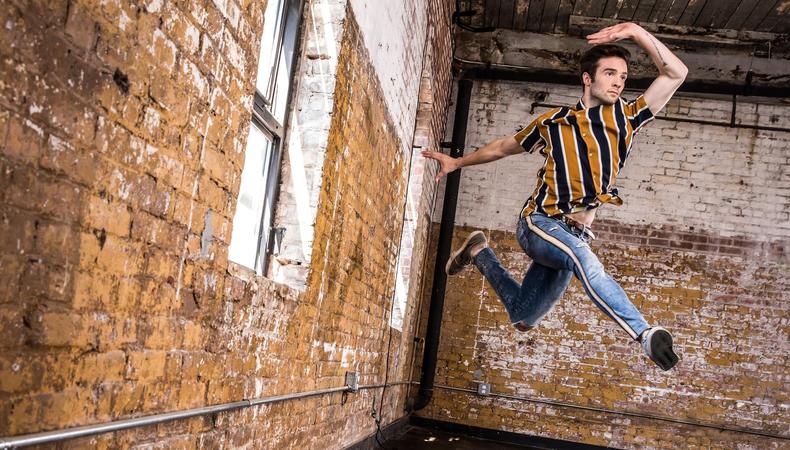 The following Career Dispatches essay was written by Corey John Snide, a dancer in the "Cats" film and a featured dancer in Broadway's "West Side Story" revival. He'll also be appearing at the NYC Dance Alliance benefit at the Joyce on Jan. 27.
I grew up dancing at a local competitive studio in Albany, New York. We, as a studio, excelled in tap but trained in all other styles of dance. As a young dancer, I was very confident and seldom found myself nervous to perform. Even competing at the international level for Team USA in Reisa, Germany…it was just another day on the stage.
I was very fortunate to have booked my first professional dance job leading the West End and Australian productions of "Billy Elliot the Musical." Though the singing and acting side of theater was very new to me, I learned very quickly and pursued it with instinct and confidence. I continued to work on Broadway and in some TV/film gigs for about another year before I decided to return to my education, both artistic and academic.
READ: How the 'Cats' Movie Brought Broadway to the Big Screen
I had been attending a convention with the NYC Dance Alliance since I was 10, but really, it was only when I made the decision to pursue my education did I fully get to take advantage of what the faculty and community there had to offer. It was the perfect transition from professional to educational, because the faculty never discussed one without the other.
Over the next few years, I learned that being a student would be my most interesting challenge to date. I took my education to the next level as a freshman at the Juilliard School, eventually graduating in 2015 with a BFA in dance. But peeling back the artistic layers and developing "my voice" was as exciting as it was terrifying. This was, unfortunately, also when I first started second-guessing myself and was introduced to my unhealthy self-critic.
Thankfully, this fueled my desire for education even more, because I just wouldn't settle until I "accomplished" and "perfected" my voice.
So, the best advice I could have given to my younger self is: Always remain a student. The moment you think you're past that level and have arrived at total accomplishment is the moment you lose humility. But! As a student, you must also try your best not to be overly critical of where you are, because then you discredit process. And only through process can your instincts become your best tools—so long as they aren't clouded with self-doubt. Your instincts are what have kept you alive thus far and as long as you never allow those faculties to be overtaken by the unnecessary desire to prove yourself, you will realize that you and wherever you are in your process are exactly where you need to be.
You are enough.
What advice would you tell YOUR younger self? Get more Career Dispatches right here!